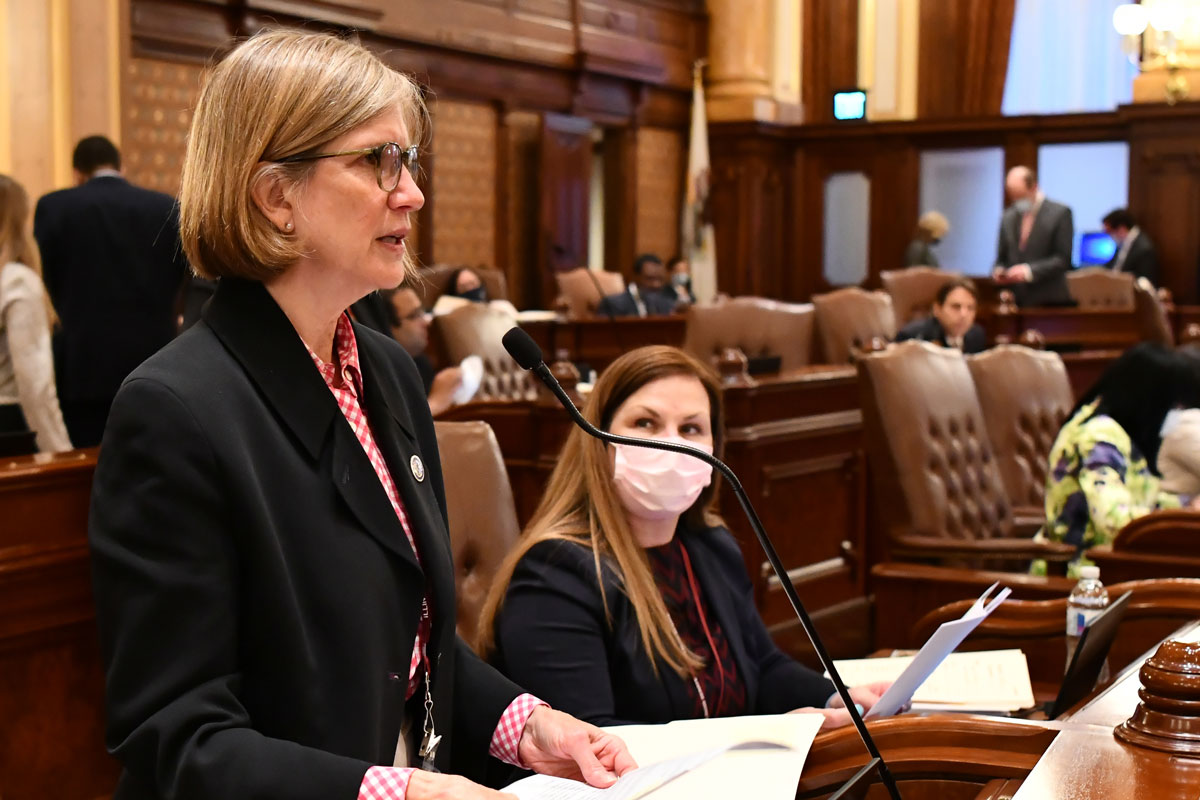 SPRINGFIELD – To memorialize a remarkable child's life after his battle with cancer, State Senator Suzy Glowiak Hilton (D-Western Springs) advanced a resolution through the Senate to rename 47th Street Bridge over Interstate 294 in Hinsdale after Brooks Tonn.
"Throughout his battle, Brooks was an inspiration to all who knew him by responding with positivity and resilience," Glowiak Hilton. "With this prominent bridge dedication, his memory will be permanently celebrated in the Hinsdale community and serve as a reminder to all of his courage."
For the last three and a half years, the bridge's fence has been decorated with plastic cups spelling out "Brooks Strong." Community members first decorated the bridge to show support for the Tonn family during Brooks's fight against a rare childhood cancer, to which he succumbed in 2017, when he was only 10 years old.
To honor his generous spirit, the Tonn family created the Brooks Strong Foundation, which provides funding for pediatric cancer research and gives scholarships to children undergoing cancer treatment to cover the cost of sports or other activities.
House Joint Resolution 13 was adopted by the Senate Tuesday with unanimous support.