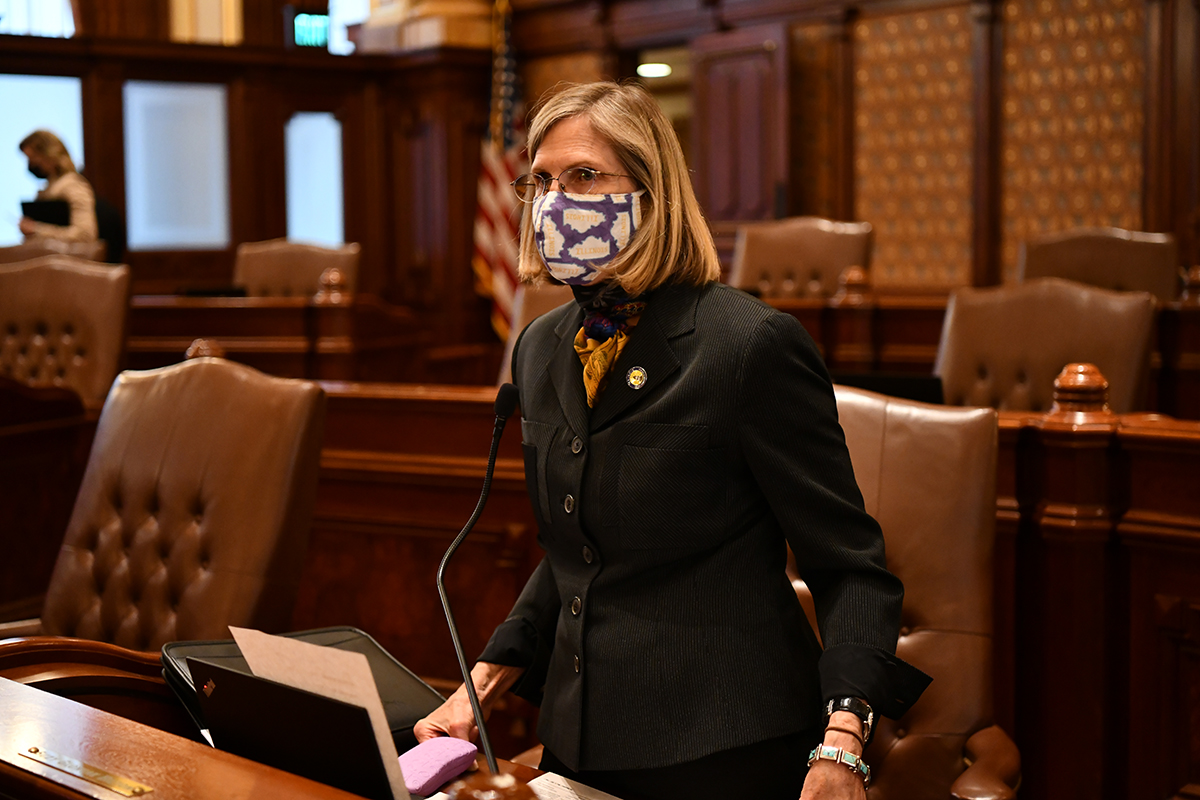 SPRINGFIELD – Taking into account bipartisan input from lawmakers regarding the Illinois Department of Employment Security's role in the state's pandemic response, the Senate approved revisions to the agency's unemployment benefits process with the support of State Senator Suzy Glowiak Hilton (D-Western Springs).
"Shortly after the pandemic started, IDES's system was overwhelmed by applications, fraudulent claims and scammers," Glowiak Hilton said. "These initiatives will work to ensure residents are protected against scammers and better equip IDES to handle a high volume of requests."
The proposal was drafted using input from lawmakers on both sides of the aisle to address concerns and enact solutions to IDES's handling of the unemployment benefits application process.
Glowiak Hilton contributed a number of ideas to the plan, including a measure to protect applicants' private information by prohibiting IDES from disclosing full social security numbers and requiring the agency to develop a process for providing identifying information other than a social security number.
"IDES has a responsibility to protect applicants' identities against fraud and scammers," Glowiak Hilton said. "Using an identifiable factor other than a social security number will help protect the privacy of already vulnerable applicants."
House Bill 2643 passed the Senate Sunday.