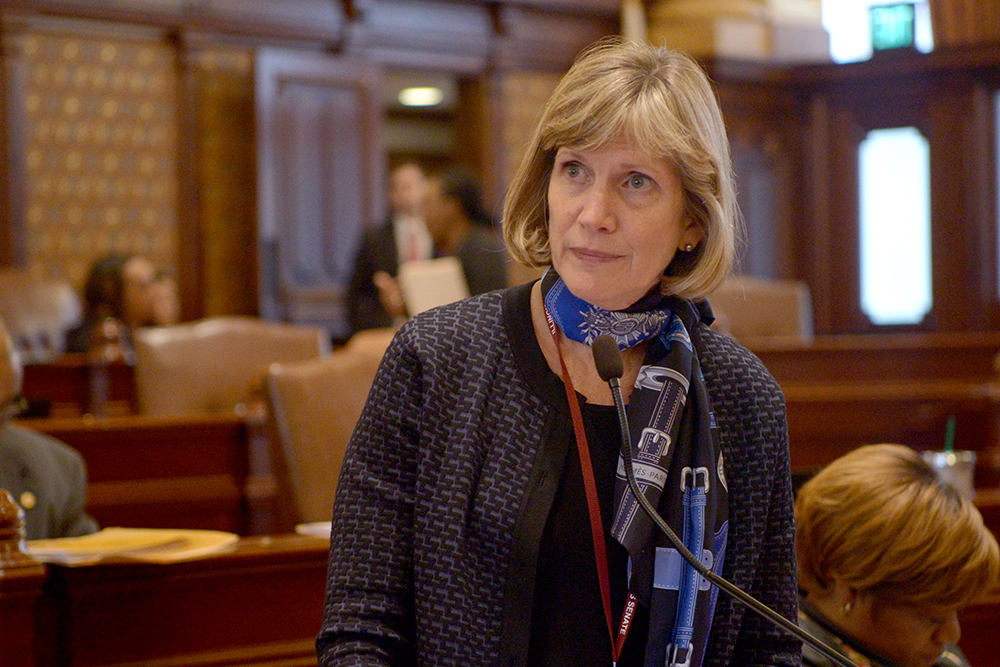 OAKBROOK TERRACE – Illinois now has a new law in place to help some of the people who have the most power to fight one of the fastest-growing criminal activities in the world: Hospitality workers.
Glowiak Hilton (D-Western Springs) championed House Bill 3101, which would require hotels and motels to train employees to recognize the signs of human trafficking and know what to do when reporting it to authorities. It was signed into law on Friday.
"This new law will arm hospitality workers with the tools to spot and report human trafficking," Glowiak Hilton said. "Just like we have discovered that teachers or hairdressers can be the ones who most readily spot the telltale signs of domestic violence, we're learning that hotel employees might be the ones who spot human trafficking. This new training will give hospitality workers the knowledge and build the confidence to be able to identify signs of human trafficking and act quickly to do the right thing."
Under the new law, the Illinois Department of Human Services will develop a human trafficking recognition training program for hotel and motel employees.
Human trafficking is now the second-largest criminal activity in the world and the fastest-growing. The International Labor Organization estimates that there are 40.3 million victims of human trafficking globally.
"It's crucial that we take the lessons learned by other states and implement them in Illinois to help put a stop to this criminal activity," Glowiak Hilton said.
House Bill 3101 goes into effect immediately. The Department of Human Services has until July 1, 2020 to develop and publish the human recognition training program.