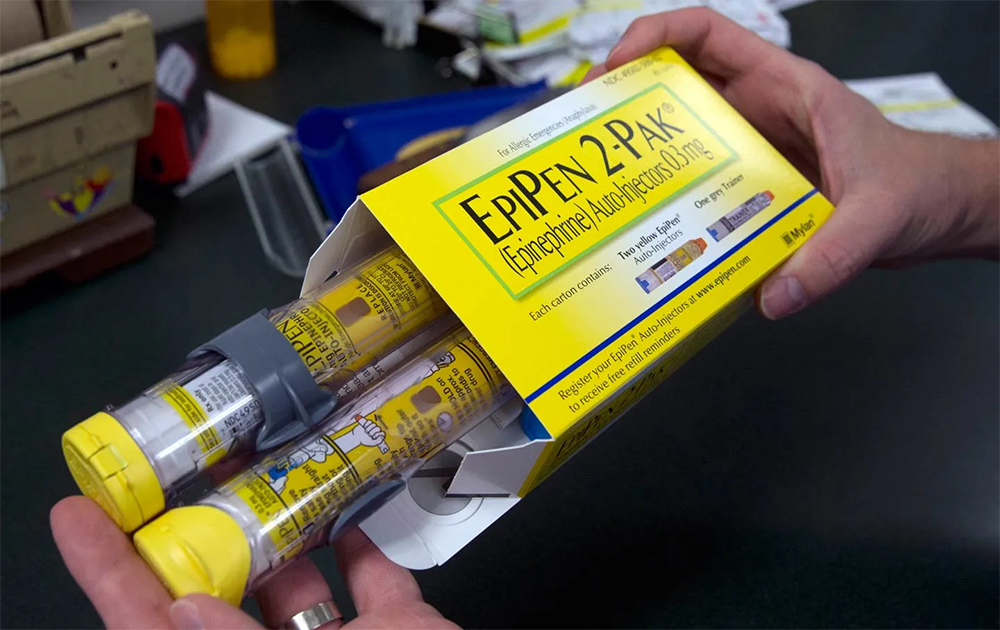 OAKBROOK TERRACE – Minors across Illinois will soon have easy access to EpiPens, thanks to a new law supported by State Senator Suzy Glowiak Hilton.
Glowiak Hilton (D-Western Springs) advocated for House Bill 3435, which requires certain insurers to cover medically necessary epinephrine injectors for minors – the fast-acting treatments for severe allergic reactions.
"It's our duty to take the necessary steps to ensure this life saving drug is affordable and easily accessible to children in Illinois," Glowiak Hilton said. "Children with serious allergies should not have to go without a vital epinephrine injector simply because they cannot afford one."
Epinephrine injectors – commonly known by the specific brand name EpiPen – deliver the life-saving drug epinephrine to individuals experiencing a severe allergic reaction. Epinephrine works by narrowing blood vessels and opening lung airways, reversing the symptoms of a potentially fatal allergic reaction.
This measure requires certain private insurance policies to cover medically necessary epinephrine injectors for those under 18 years of age.
"Families across our district rely on this essential medicine to keep their children safe," Glowiak Hilton said. "This small step can help us save lives."
House Bill 3435 was signed earlier this month and goes into effect on Jan. 1, 2020.