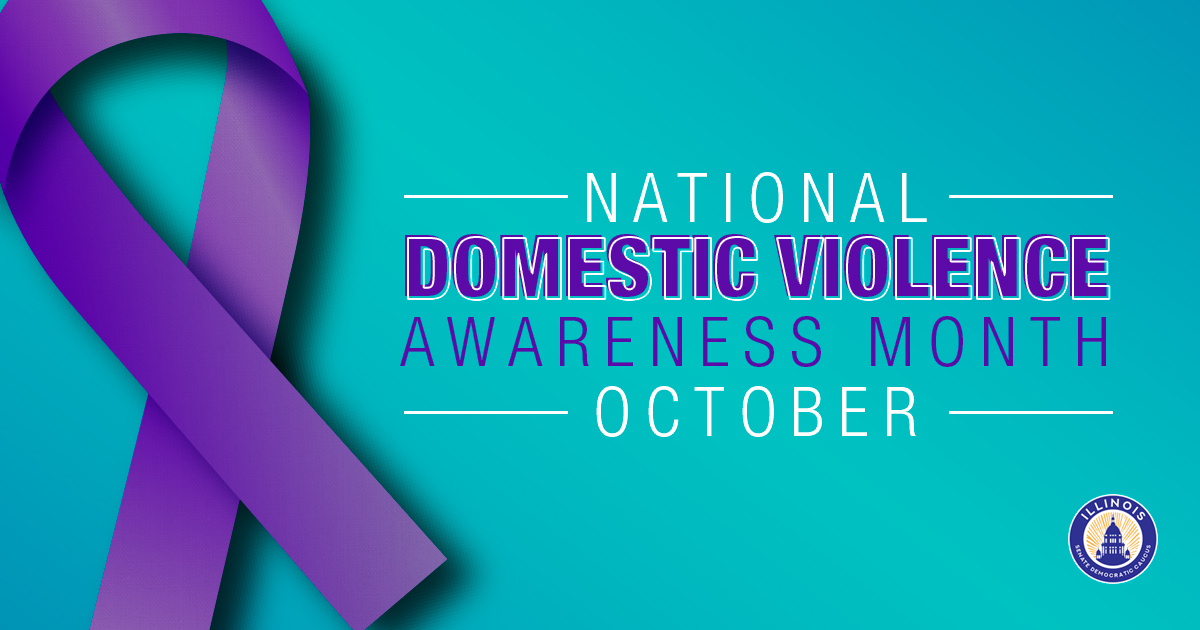 GLENVIEW – During Domestic Violence Awareness Month, State Senator Laura Fine is reminding residents of available resources for survivors of domestic violence while working to educate more people on what constitutes domestic violence and abuse.
"Domestic violence has long-lasting impacts on the mental and physical health of survivors," said Senator Fine (D-Glenview). "We need to support survivors in their journey of recovery and educate about what healthy relationships look like to encourage people to model these standards—and be able to recognize when a relationship is turning dangerous."
Since 1989, October has been designated as National Domestic Violence Awareness Month and has become a time to acknowledge domestic violence survivors and victims. Although progress has been made to reduce domestic violence, the statistics are still staggering, with 1 and 3 women and 1 in 7 men becoming victims of domestic violence throughout their lives.
"It is heartbreaking that domestic violence is still common in our society," Fine said. "Supporting survivors is essential for their recovery, but we must also continue working to ensure no one else becomes a victim. This requires increasing the ways we educate young people about healthy relationships—as well as what to do if people notice their friends or loved ones exhibiting concerning behavior—and how to intercept."
To learn more about the warning signs of domestic abuse, what healthy relationships look like, and how to support survivors of domestic violence, see the links below:
Sen. Fine will be participating in a panel on Domestic Violence Awareness with Sen. Villivalam on Saturday, October 21st, from 12-1:30pm at the Lincolnwood Library.
If you are experiencing domestic violence, please reach out to the National Domestic Violence Hotline at 800-799-7233, or text "START" to 88788. Illinois residents may also call 877-863-6338 to reach the Illinois Domestic Violence Hotline.
###