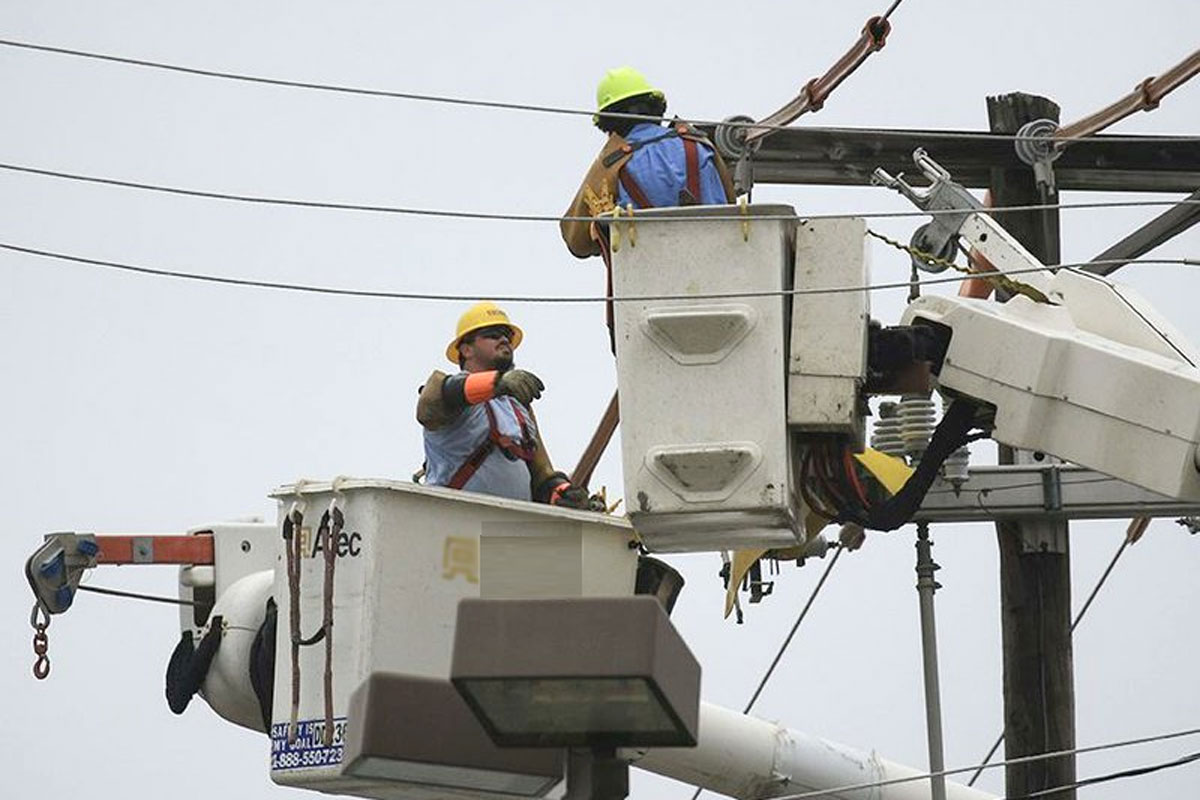 SPRINGFIELD – Several Illinois state senators are calling on Gov. JB Pritzker to introduce a new moratorium on utility disconnections, as Illinois enters the dangerously cold part of the winter and the COVID-19 pandemic and its associated economic impact continue.
"We appreciate that the governor has continued his moratorium on evictions, but in Illinois, a home without heat is not a safe home in the winter," said State Sen. Laura Fine (D-Glenview). "We need to ensure that everyone continues to have a safe place to live until this crisis has passed."

Fine, along with her colleagues State Senators Ann Gillespie (D-Arlington Heights), Adriane Johnson (D-Buffalo Grove), Julie Morrison (D-Lake Forest), Robert Peters (D-Chicago), Celina Villanueva (D-Chicago), and Ram Villivalam (D-Chicago), sent the governor a letter urging him to institute a new moratorium on utility shutoffs, to be in effect until the crisis or winter ends.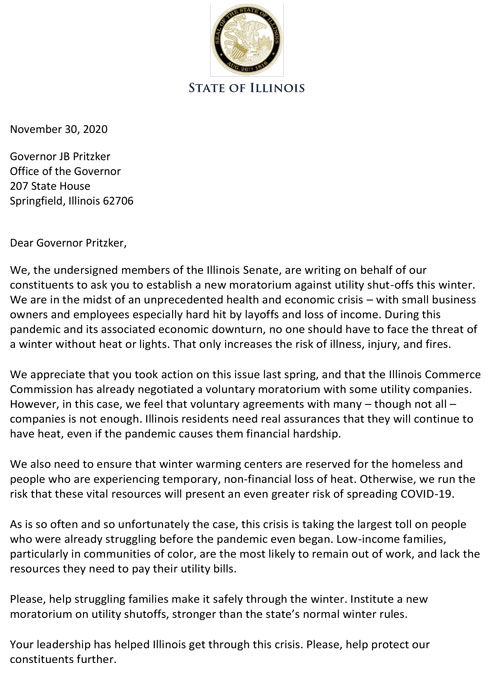 "Due to the deadly nature of the COVID-19 pandemic, and as we advocate for a much needed stimulus package from the federal government, we need to take every action possible as a state to ensure the safety and health of our residents, including the avoidance of any utility disconnections," Villivalam said. "This will be among the most difficult holiday seasons that our families and our children will experience. Let us take one large burden and uncertainty off the table for our constituents."
Though the senators acknowledged that many utility companies have already voluntarily increased protections against shut-offs this winter, they believe that the rule needs to include all utility companies, and that this is too big of an issue to rely on voluntary compliance.
"We're seeing people struggling, especially in Black and Brown communities, and especially employees of restaurants, bars, and other service industries," Villanueva said. "While we appreciate that some companies have already stepped forward to offer more protections, we need to ensure that no Illinois family has to worry about losing access to electricity or gas this winter."
Click on the letter image above to read the full text and signatures.