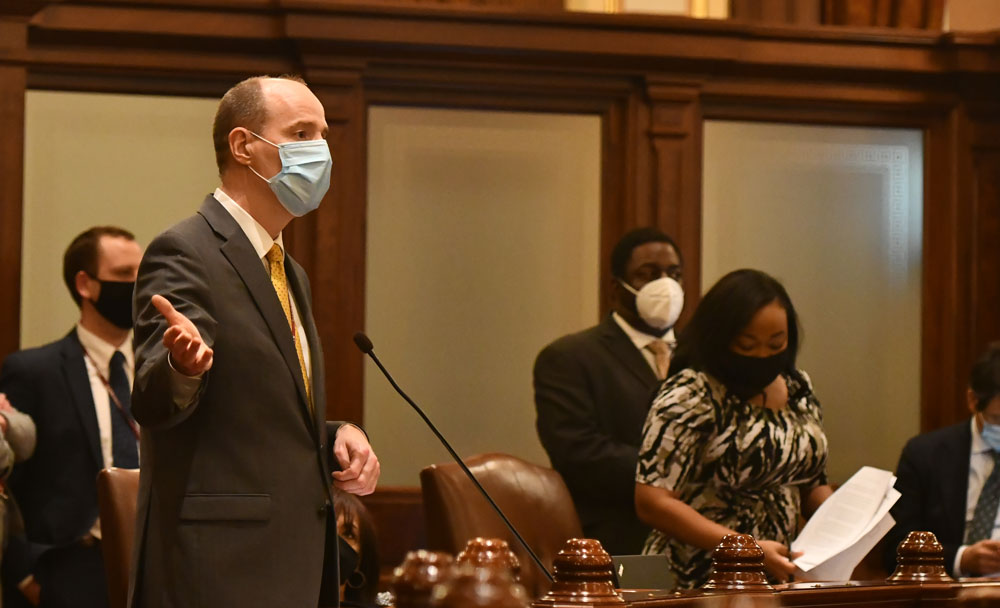 CHICAGO – State Senator Bill Cunningham is pleased that the budget signed into law today by Gov. JB Pritzker funds critical services during the COVID-19 pandemic for Fiscal Year 2021.
"These are uncertain times, but the budget that was signed into law today will provide stability for the people of Illinois," said Cunningham, a Democrat who represents portions of Chicago and the southwest suburbs. "It's critical that we ensure the services Illinois families need remain available while our state recovers from this pandemic."
As a result of the COVID-19 pandemic, Illinois has seen record levels of unemployment, causing challenges for the state's unemployment insurance system. In response, the budget provides nearly $60 million to the Illinois Department of Employment Security to help them respond to the increasing demand.
"The job losses we have seen over the last few months are unprecedented, and our unemployment system has struggled to keep up with skyrocketing claim numbers," Cunningham said. "This funding is essential to protecting Illinois families during this crisis and providing workers with resources to get them back to work as soon as possible."
The budget also provides significant investment in public health to help Illinois recover from COVID-19, including an additional $600 million for the Illinois Department of Public Health and an additional $400 million for local health departments throughout the state. The plan also includes a funding increase for Medicaid to ensure everyone can access the health care they need during this crisis.
"This budget recognizes the importance of supporting our state and local health departments as we guide Illinois through this emergency," Cunningham said. "This additional funding will be critical to helping public health officials keep families safe."