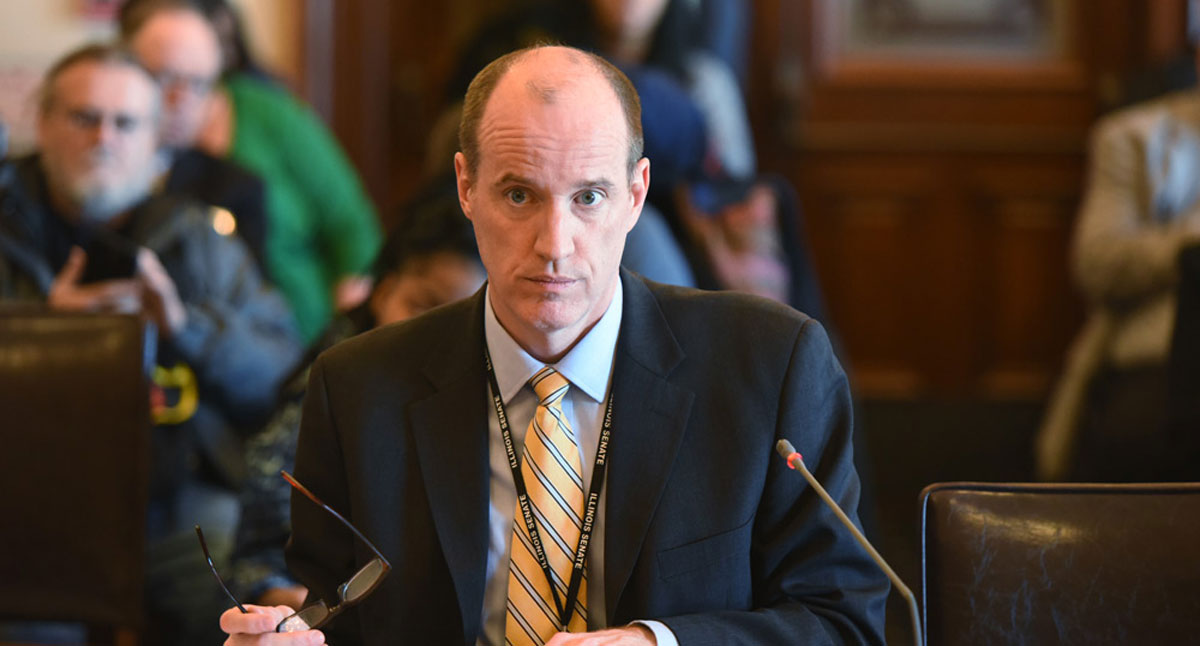 CHICAGO – State Senator Bill Cunningham encouraged area restaurants, hotels and other small businesses to take advantage of new emergency assistance programs Monday.
"It's been difficult to watch so many of our local businesses close due to the coronavirus outbreak," said Cunningham, a Democrat who represents portions of Chicago and the southwest suburbs. "We need to do everything possible to help local businesses stay afloat during this pandemic."
Small business owners in Chicago will be able to take advantage of the Chicago Small Business Resiliency Fund, a $100 million program that will support low-interest loans of up to $50,000 for small businesses in Chicago.
Businesses with fewer than 50 employees and gross revenues of less than $3 million in 2019 that have suffered more than a 25% revenue decrease due to COVID-19 will be eligible to apply.
For businesses outside of Chicago, Gov. JB Pritzker has created the Illinois Small Business Emergency Loan Fund, a $60 million program to provide low-interest loans of up to $50,000.
Loan recipients will owe nothing for six months and will then begin making fixed payments at 3% interest for the remainder of a five-year loan term.
Gov. Pritzker also announced the creation of the Hospitality Emergency Grant Program. The program offers $14 million in grants to restaurants, bars, hotels and other hospitality businesses to help them make ends meet during the COVID-19 crisis. It will provide up to $25,000 to eligible bars and restaurants and up to $50,000 for eligible hotels.
Grant funds can be used to compensate employees and pay rent, or to support new practices like expanded pick-up, delivery and sanitation.
"Small businesses are vital to our local economies and we need to find new ways to support them during this crisis," Cunningham said. "These new programs will provide them with critical assistance to help them weather this storm."
Applications for the Chicago Small Business Resiliency Fund will begin to be accepted on March 31, 2020. Businesses interested in applying for a loan should complete this interest form and they will hear from a representative as soon as possible.
Applications to the Small Business Emergency Loan Fund will be available on the Illinois Department of Commerce and Economic Opportunity's website by Friday, March 27.
The application period for the Hospitality Emergency Grant Program is open now and closes April 1 at 5 p.m. Businesses can find more information on the program here or apply here. A Spanish-language application is available here.