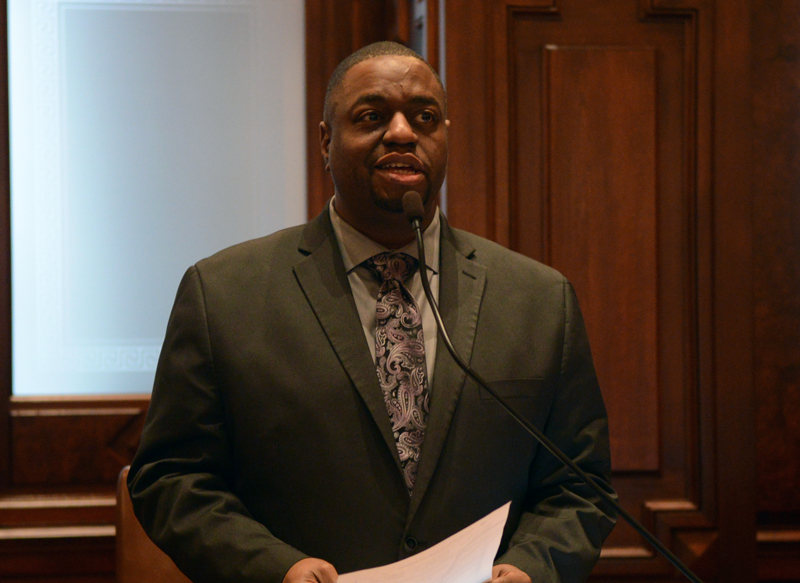 SPRINGFIELD
– State Senator Emil Jones, III (D-Chicago) announced Monday the expansion of support to childcare workers and other essential workers during the COVID-19 pandemic.
"Essential workers do not have the luxury of staying home during this crisis," Jones said. "Doctors and nurses are working day in and day out so it's important these childcare centers are sustained to support these essential employees."
All essential workers in health care, human services, essential government services, and essential infrastructure now qualify for the state's Child Care Assistance. Most of the expenses of emergency childcare centers and homes will be covered. This expansion of eligibility includes those working as nurses and doctors, supporting staff in hospitals, grocery store clerks and food producers.
Read more: Jones announces additional support to essential workers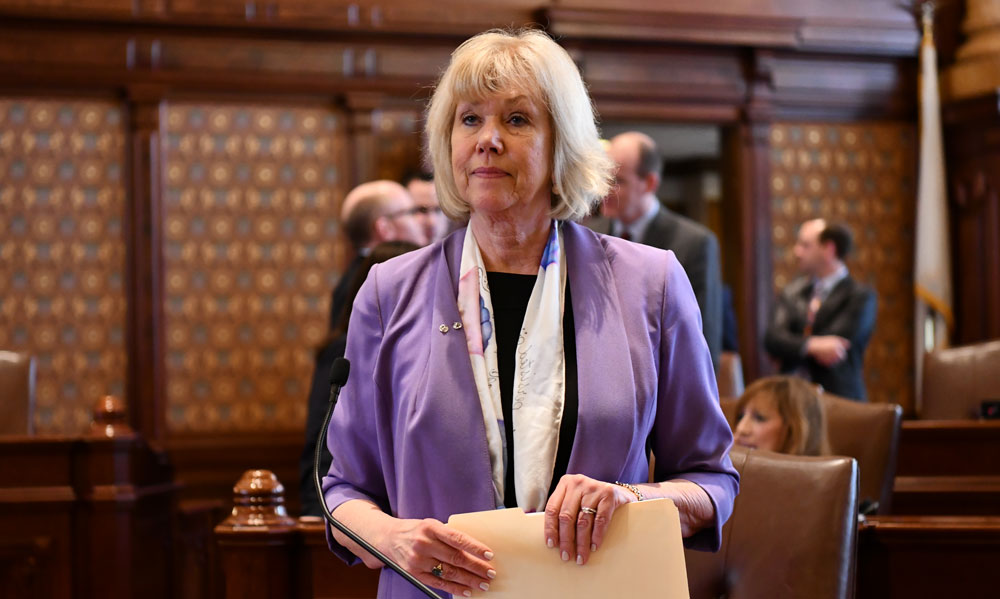 SPRINGFIELD —
While people are staying home to keep safe during the COVID-19 pandemic, there's a population —survivors of sexual assault and domestic violence — who are living in more vulnerable situations.
State Senator Julie Morrison (D-Lake Forest) applauds Gov. JB Pritzker and the Illinois Department of Human Services for expanding services for domestic violence and sexual assault survivors.
"Domestic violence and sexual assault survivors are living in constant fear," Morrison said. "Right now, they have nowhere to go and no one to watch out for them. I can't imagine how scared some of these people are in an already worrisome time."
Read more: Morrison applauds expansion of domestic violence and sexual assault services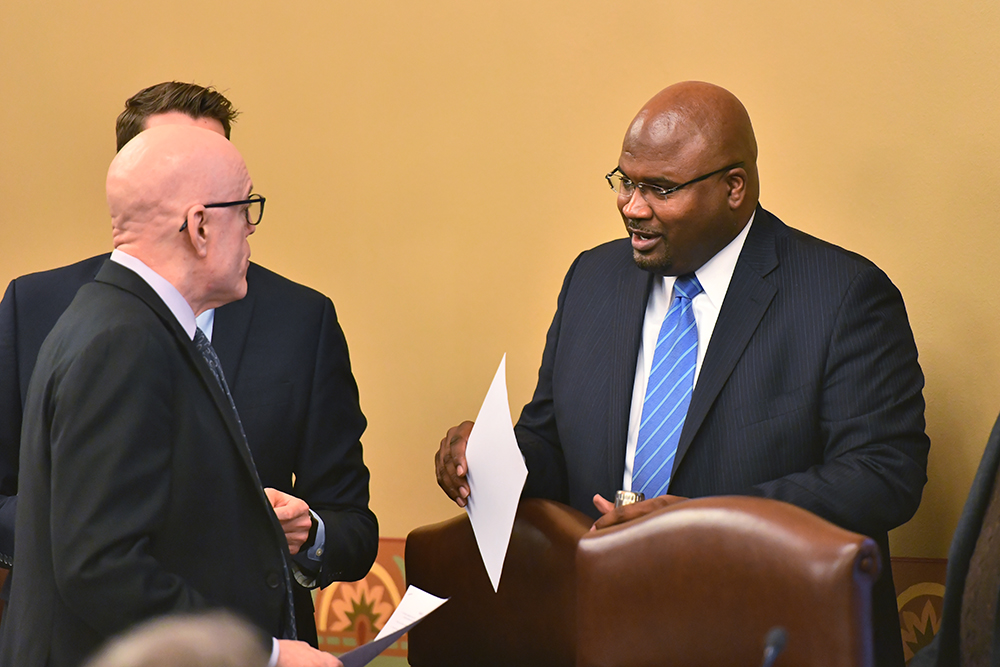 SPRINGFIELD, Ill. – Rep. Greg Harris and Sen. Elgie Sims – co-chairs of the Joint Commission on Ethics and Lobbying Reform – released the following statement Tuesday regarding ongoing efforts to enact meaningful ethics reform in Illinois:
"The COVID-19 pandemic has necessitated that we all put the health and safety of our state and our communities first. The Joint Commission on Ethics and Lobbying Reform remains committed to our task of developing recommendations for meaningful reforms to the way lobbyists and elected officials conduct themselves. We have completed our meetings, heard from stakeholders and are working through the proposals that have been put before us.
Read more: Democratic Co-Chairs Remain Committed to Ethics, Lobbying Reform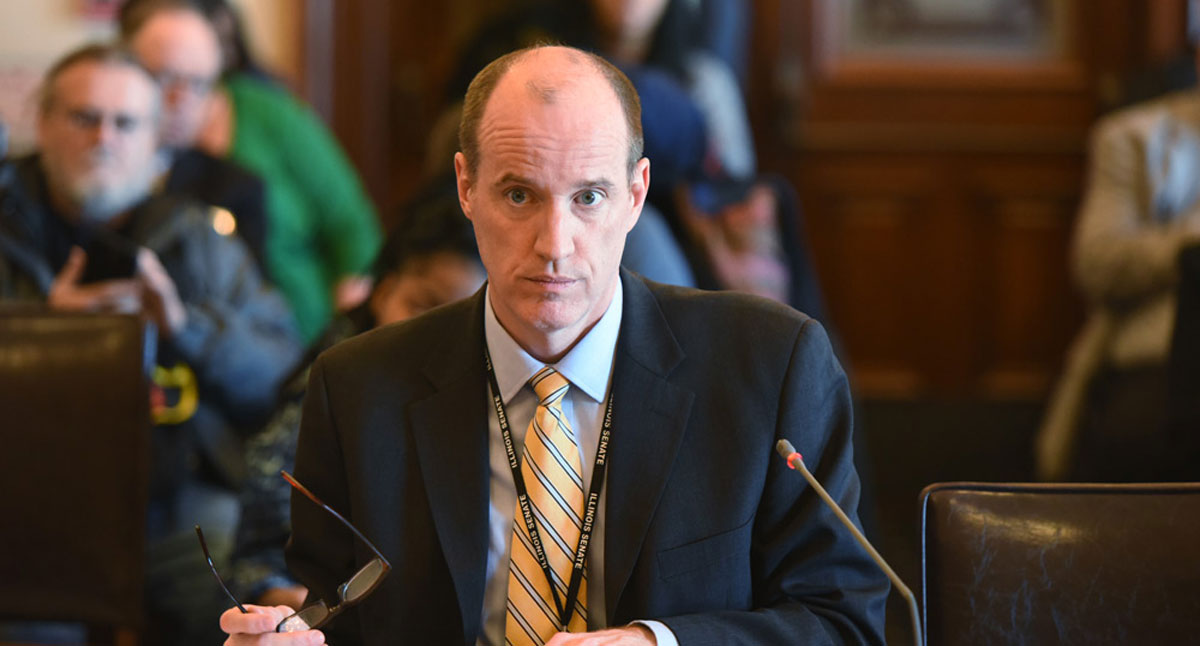 CHICAGO – State Senator Bill Cunningham encouraged area restaurants, hotels and other small businesses to take advantage of new emergency assistance programs Monday.
"It's been difficult to watch so many of our local businesses close due to the coronavirus outbreak," said Cunningham, a Democrat who represents portions of Chicago and the southwest suburbs. "We need to do everything possible to help local businesses stay afloat during this pandemic."
Small business owners in Chicago will be able to take advantage of the Chicago Small Business Resiliency Fund, a $100 million program that will support low-interest loans of up to $50,000 for small businesses in Chicago.
Read more: Cunningham: New loan, grant programs available for small businesses