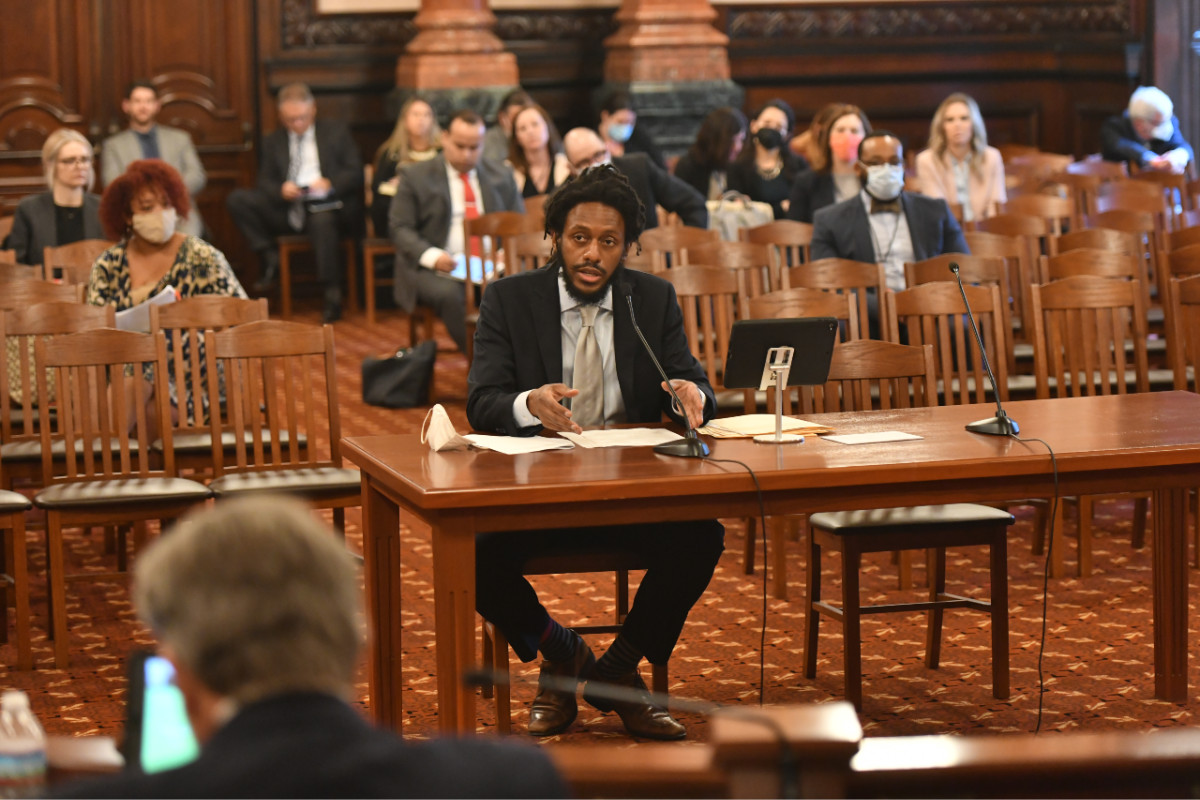 SPRINGFIELD – State Senator Mike Simmons presented multiple measures that will increase the safety of pedestrians and cyclists to the Senate Transportation Committee on Tuesday.
"As a non-motorist who chooses to bike, walk, and take public transportation almost exclusively, I take the safety and well-being of all who use public streets, roads, and public transportation personally and very seriously," said Simmons (D-Chicago). "Too many tragic, deadly, and unfortunately avoidable accidents have happened in the last year in the 7th District. These initiatives aim to address them directly."
Senate Bill 2014 expands safety for cyclists and pedestrians by providing that improvements, such as high-visibility signage, crosswalk upgrades, curb bump outs, barrier-protected bike lanes and bus shelters, are made during routine maintenance to any non-highway state roadways.
Read more: Simmons advances package of bills to increase bike and pedestrian safety