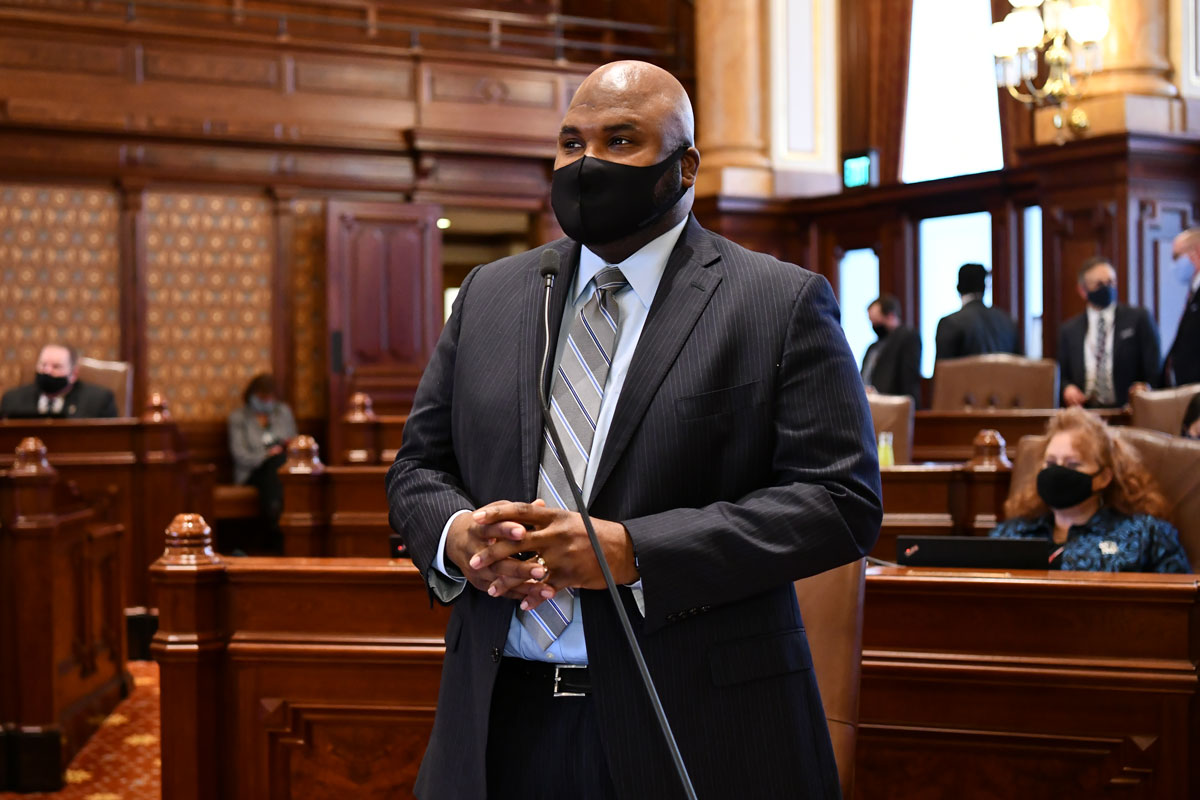 CHICAGO — State Senator Elgie Sims (D-Chicago), who spearheaded the state's comprehensive criminal justice reform package, is joining a well-known union group, the Illinois AFL-CIO, in disproving misinformation about House Bill 3653.
"Following dozens of hours of testimony during the fall months, I was proud to spearhead this measure to bridge the racial and socioeconomic divide in our criminal justice system, while keeping people safe," Sims said. "There is a ton of misinformation about this legislation which says it will hinder the work of law enforcement officers — and that is simply not true. Most of the pieces of this measure are already in place at many law enforcement agencies."
The bill does a number of things to help both law enforcement officers and at-risk communities. It amplifies law enforcement training standards and addresses officer wellness and mental health awareness.
Read more: Senator Sims, Illinois AFL-CIO debunk myths on criminal justice reform package