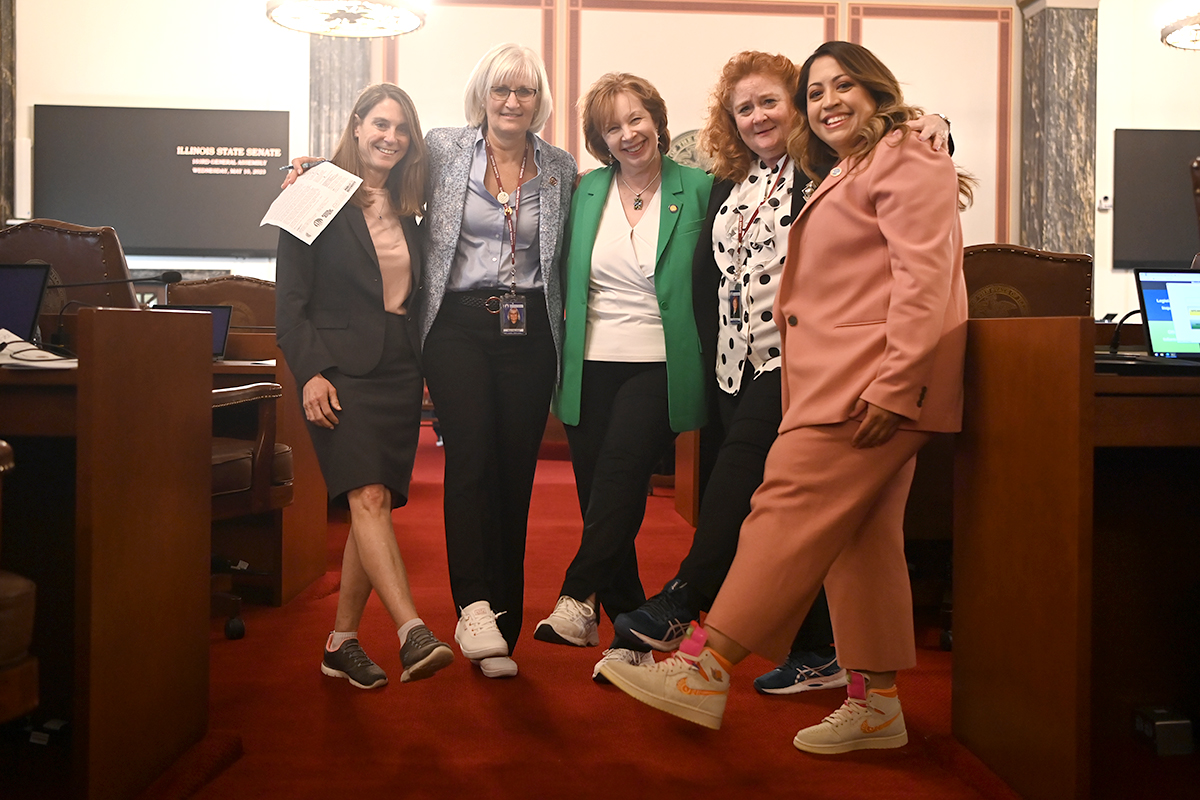 SPRINGFIELD – In the final weeks of spring legislation session, the Illinois Senate Democrats sported sneakers in place of dress shoes to raise awareness of cancer prevention, screening and early detection.
"Today we are wearing suits and sneakers for cancer awareness. This day is to help raise visibility and funds to support the American Cancer Society's work of supporting those with cancer," said State Senator Karina Villa (D-West Chicago). "As chair of the Public Health Committee, I will continue to stand up and fight to improve our state's health care for those who need it."
According to the American Cancer Society, 42% of newly diagnosed cancers in the United States, excluding non-melanoma skin cancer, are potentially avoidable. Screening can help prevent and detect some cancers early, when treatment is less invasive and more successful.