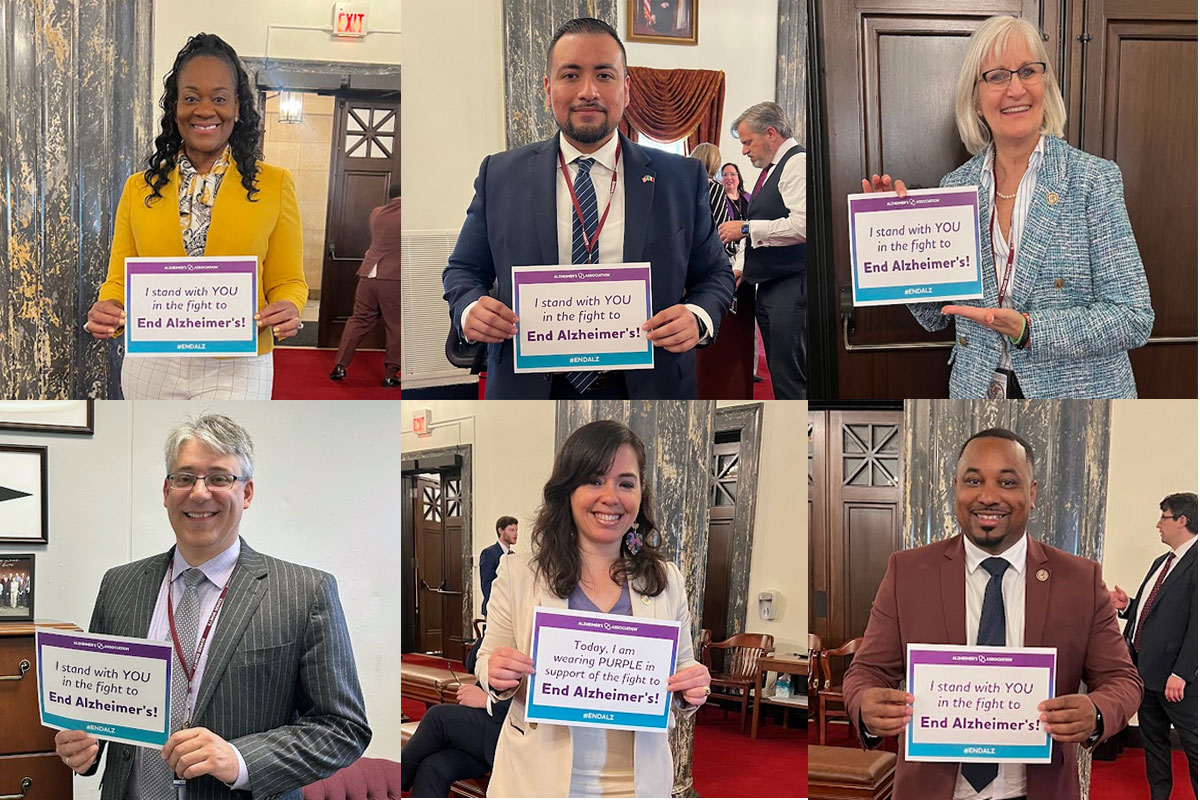 Senate Democrats support efforts to end Alzheimer's
SPRINGFIELD – Wearing purple to show their support, Senate Democrats joined advocates during the Alzheimer's Association's Week of Action last Wednesday in their effort to bring attention to the needs of those impacted by Alzheimer's and other forms of dementia.
"Alzheimer's is a terrible disease that affects the lives of not only those who are diagnosed with it, but their family, friends and loved ones as well," said State Senator Karina Villa (D-West Chicago). "More than 230,000 people in Illinois are living with Alzheimer's and dementia. I am proud to wear purple today to support the effort to end Alzheimer's and will continue to fight this public health issue."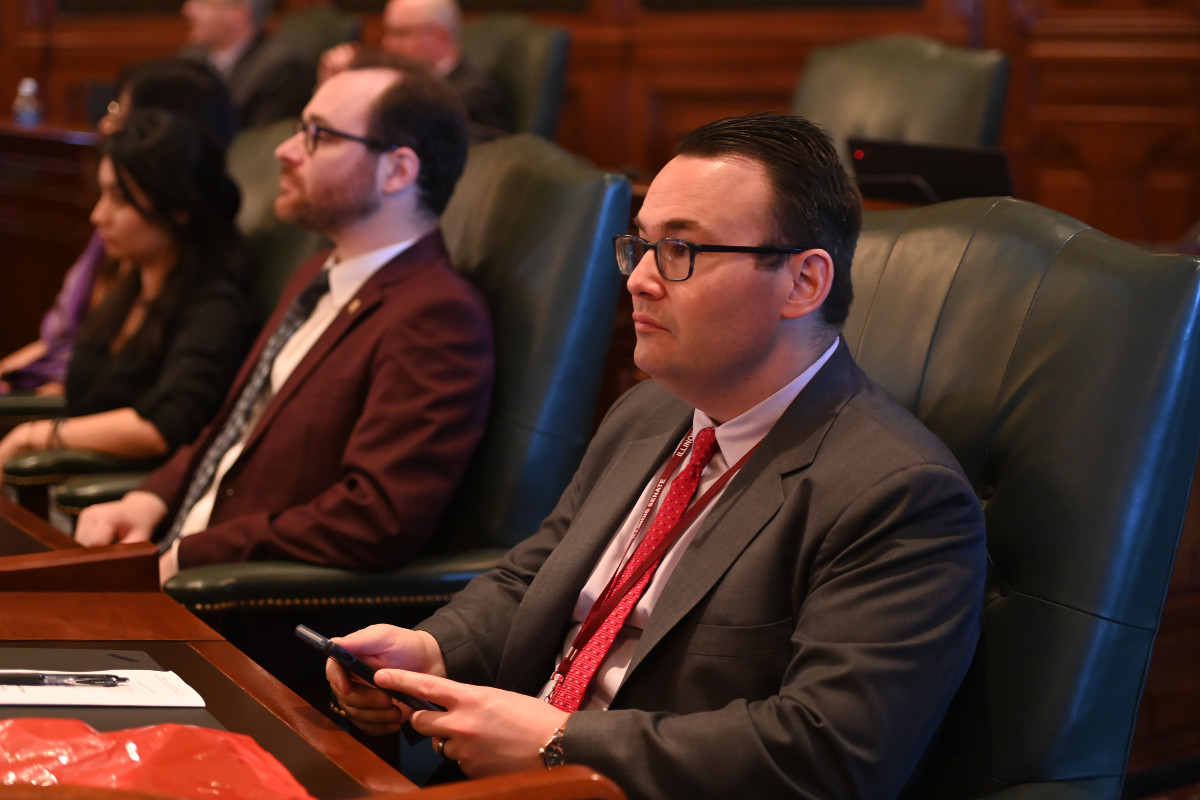 Porfirio, Kifowit measure to protect military service members who are sexual assault survivors
SPRINGFIELD – In an effort to provide greater protections for military service members who are survivors of sexual misconduct, State Senator Mike Porfirio, a Navy Veteran, and State Representative Stephanie Kifowit, a Marine Corps Veteran, are fighting to move legislation to the governor's desk.
"Survivors of sexual assault must receive all the protections they deserve," said Porfirio (D-Lyons Township). "Service members sacrifice their lives for the protection of our country, the least we can do is ensure that they are protected as well."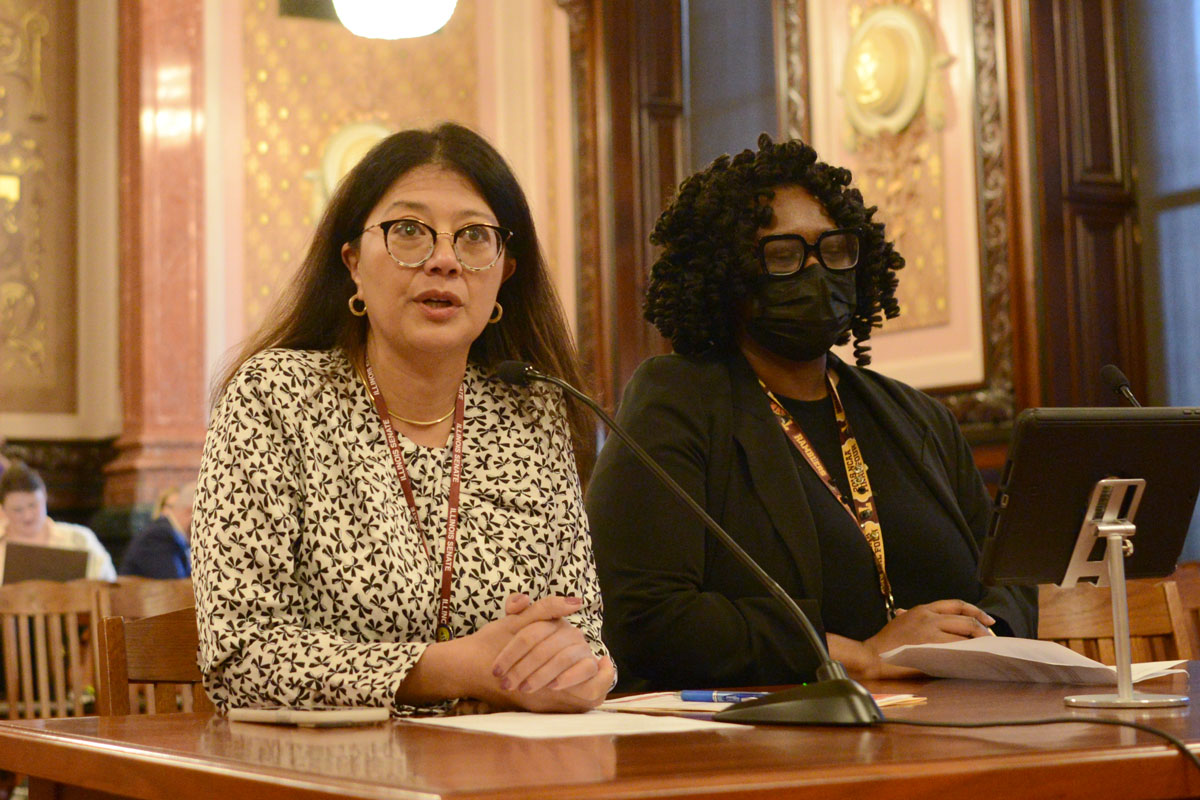 Villa advances measure to protect concertgoers from overdose
SPRINGFIELD – To increase patron safety at concert venues, State Senator Karina Villa moved a bill out of the Senate Public Health Committee to equip music venues with overdose-reversing medications.
"People go to a music festival or concert to enjoy themselves — one bad decision should not cost them their life," said Villa (D-West Chicago). "Whether someone consumes a harmful substance on purpose or accidentally, this bill will save lives by expanding first aid in concert halls to include treating overdose."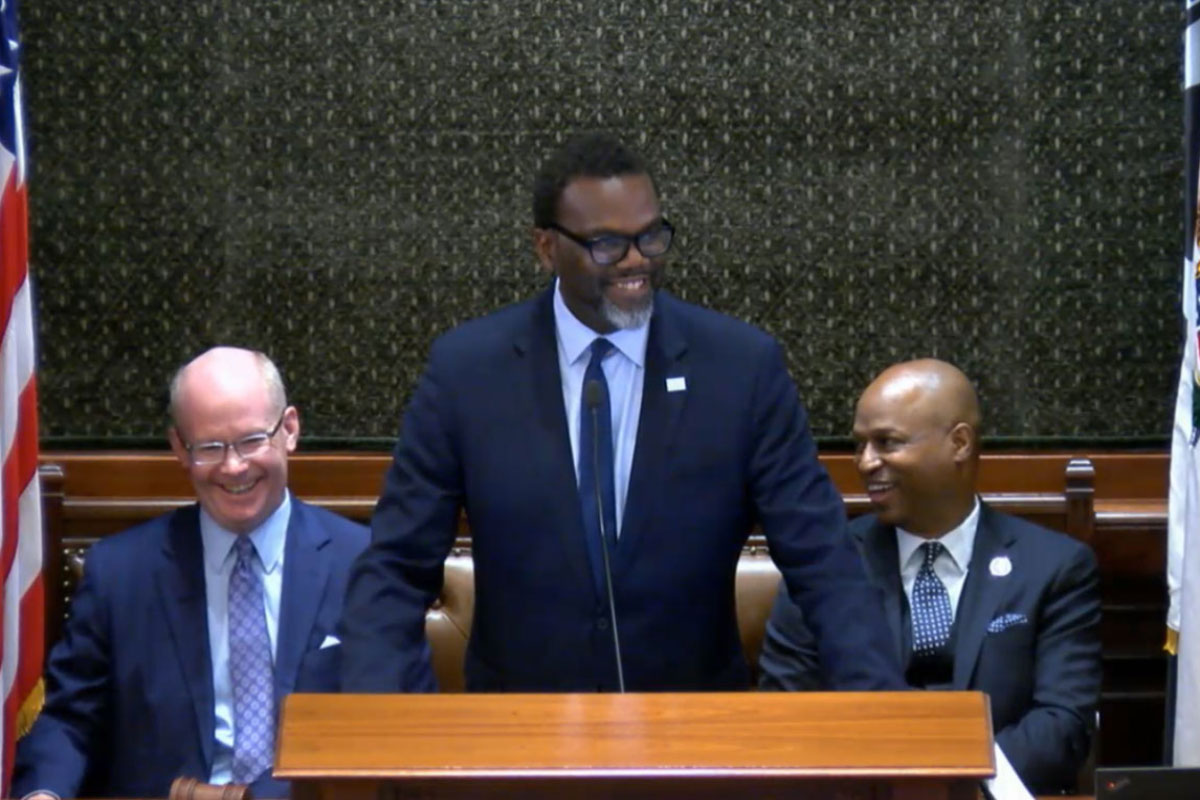 Harmon, Welch applaud Mayor-Elect Johnson's commitment to collaborative leadership
SPRINGFIELD – House Speaker Emanuel "Chris" Welch and Senate President Don Harmon welcomed Chicago Mayor-Elect Brandon Johnson to the State Capitol Wednesday, beginning a conversation on economic development, public safety, and moving Illinois and the City of Chicago forward together.
"I commend the mayor-elect for hitting the ground running, establishing his priorities and building relationships with the General Assembly before he even takes office," said President Harmon (D-Oak Park). "I found inspiration with his central message that progressive values and economic prosperity are one and the same, and that we are proving it here in the great state of Illinois. I look forward to finding ways to work together in the years ahead."

In case you missed it
MEMBERS IN THE NEWS
Senator Paul Faraci, Champaign: Illinois community college students may have automatic admission to more state universities, thanks to new bill | WCIA
Senator Suzy Glowiak Hilton, Western Springs: Bill requiring schools to teach Native American history heads to Senate floor | State Journal-Register
Senator Michael Hastings, Frankfort: Hastings advances measure to fight crime, track stolen vehicles | Suburban Chicagoland
Senator Meg Loughran Cappel, Shorewood: Illinois Senate Democrats: Reconstructive Surgeries for Trauma Survivors Would Be Covered Under Loughran Cappel Measure That Heads to Senate Floor | Insurance Newsnet
Copyright 2023 - Illinois Senate Democratic Caucus - All Rights Reserved