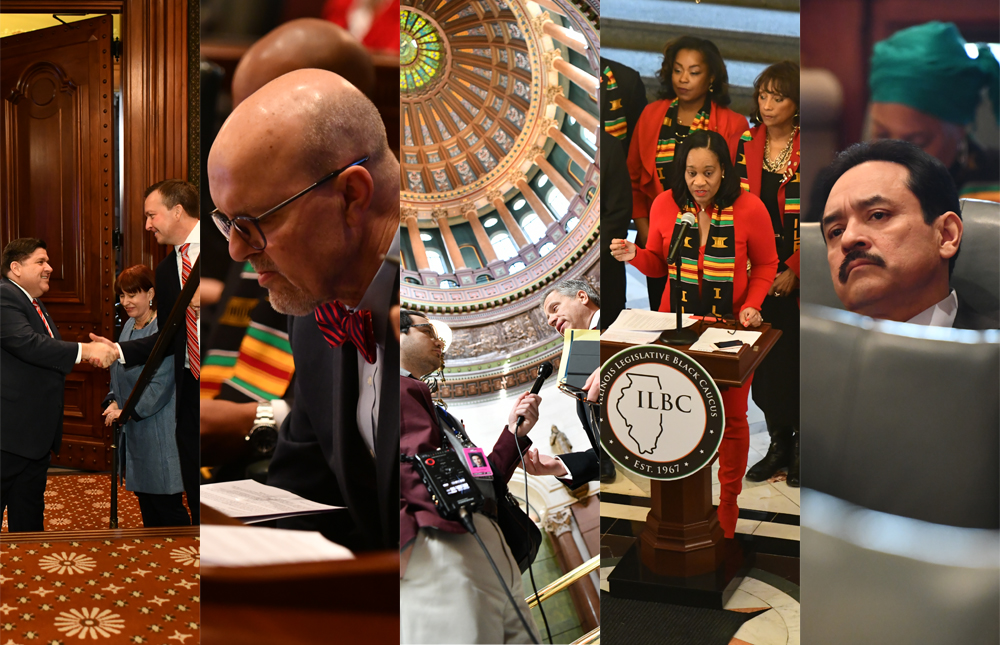 Illinois Senate Democrats see hopeful signs in Pritzker's second budget address
SPRINGFIELD — Democratic members of the Illinois State Senate were encouraged by Governor JB Pritzker's second budget proposal. His address last week highlighted that they and the governor share many of the same priorities to move Illinois forward and achieve permanent budget stability and government functionality.
The governor's budget included large proposed increases to early childhood education funding, need-based financial aid programs for college students, innovative job training programs, and for a number of important social services programs that help grant people with disabilities and seniors lives filled with comfort and dignity. Democratic senators commented on many of the items they felt were most important in the proposal.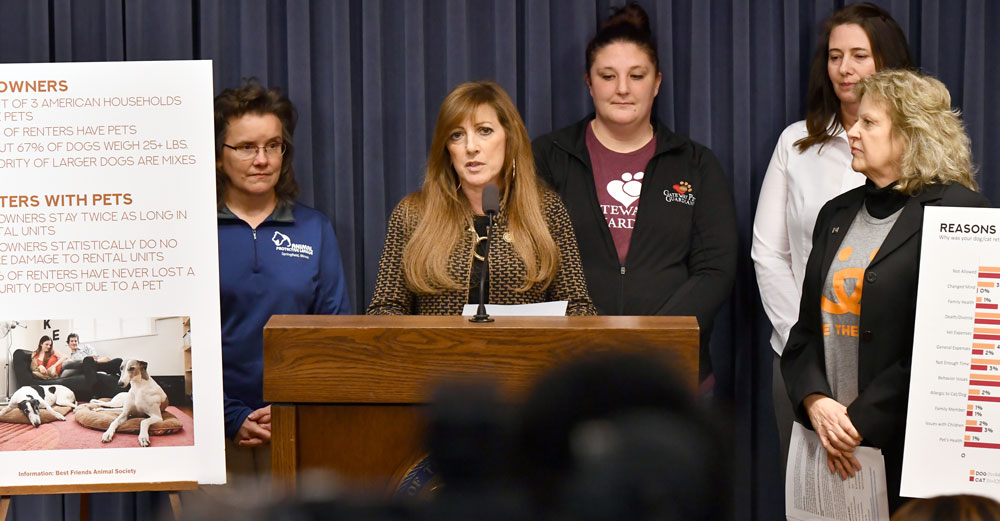 Holmes bill to cut pet restrictions in public housing
SPRINGFIELD — Pets are part of two out of three households in America, including 72% of renters. Restrictions in public housing can prevent a family from keeping a pet based on its size, weight or breed. That results in pets being surrendered to already-burdened animal shelters.
Senate Assistant Majority Leader Linda Holmes introduced Senate Bill 2973, which would allow any tenant living in housing acquired, constructed or rehabilitated with state funds for low-income housing to keep a pet dog or cat regardless of its size, weight or breed.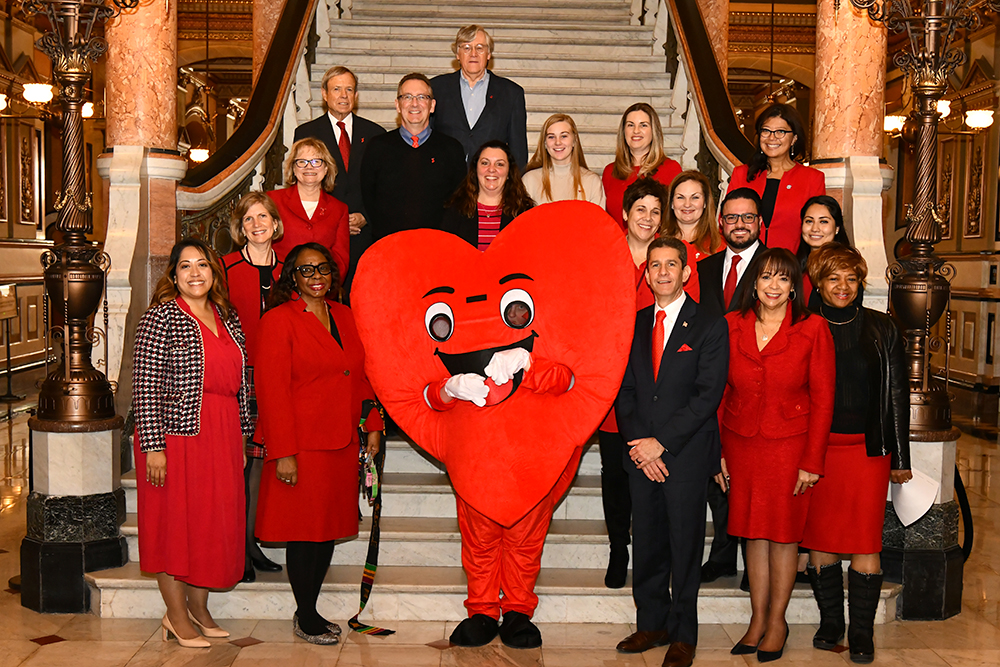 A February Tradition: Go Red for Women Day
SPRINGFIELD — Go Red for Women is the American Heart Association's national movement to end heart disease and stroke in women.
Every February, the General Assembly holds a Go Red for Women Day at the Capitol to increase awareness of women's heart health issues and help improve the lives of women throughout Illinois.

In case you missed it
MEMBERS IN THE NEWS
Senators Cristina Castro, Elgin and Julie Morrison, Lake Forest: Illinois Democrats, Republicans Blast Trump's Commute of Blagojevich | WBEZ
Senator Sara Feigenholtz, Chicago: Heated discussion on DCFS mechanical restraints bill during committee hearing | WGEM
Senator Pat McGuire, Crest Hill: Where the sidewalk ends might be far from your Metra station, study finds | Daily Herald
Copyright 2020 - Illinois Senate Democratic Caucus - All Rights Reserved