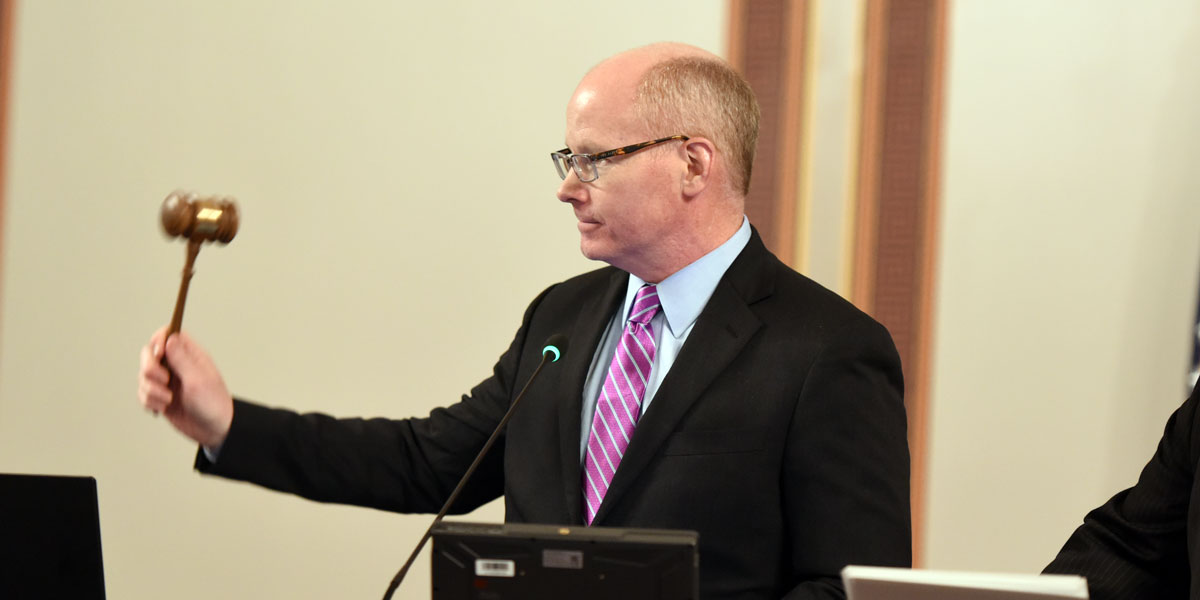 Harmon elected Senate President, delivers message on public service and integrity
SPRINGFIELD – Oak Park Democrat Don Harmon was elected Senate President by his colleagues last week, vowing to keep Illinois moving forward and calling on all in public office to recognize and honor the responsibilities and high standards the public expects.
"Each of us serves roughly a quarter million people back home. A quarter million people. What is best for them? What is best for the millions of working families across our state? What is best for the nearly 13 million people who collectively call Illinois home?" Harmon said. "Be guided by that truth, whether it be politically convenient or not. If your motivations are elsewhere, the Illinois Senate is not for you."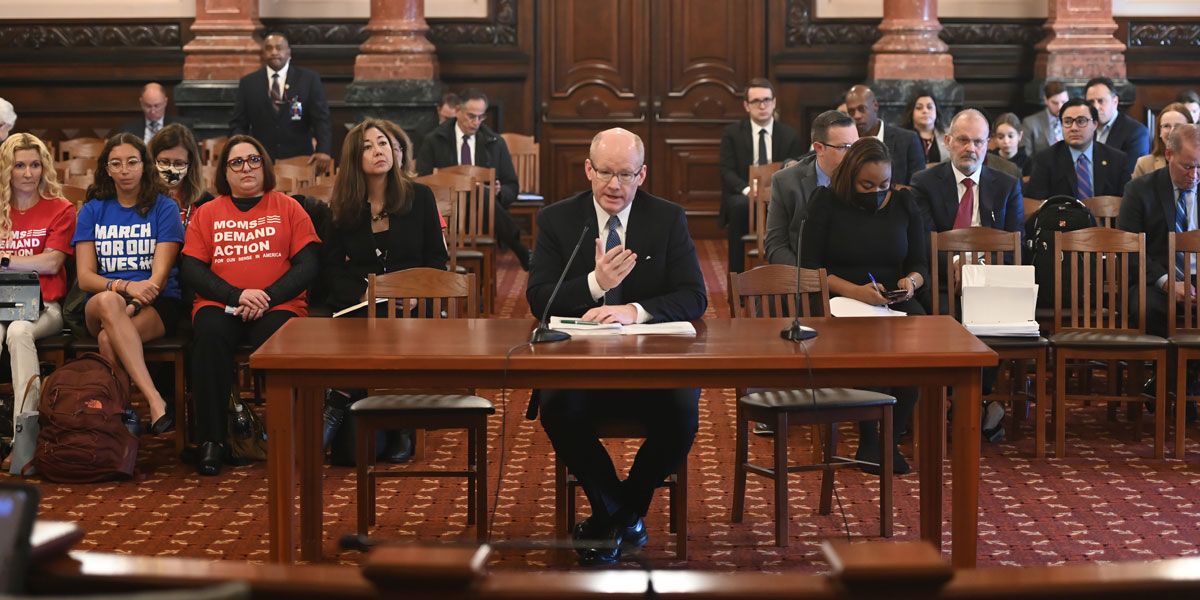 Senate Democrats pass Protect Illinois Communities Act, ban assault weapons
SPRINGFIELD – The Illinois Senate Democratic Caucus passed historic legislation that bans the sale and manufacturing of assault weapons and high-capacity magazines.
"After continued negotiations between the leaders, stakeholders and advocates, we have reached a deal on one of the strongest assault weapons bans in the country," said Senate President Don Harmon (D-Oak Park). "Gun violence is an epidemic that is plaguing every corner of this state and the people of Illinois are demanding substantive action. With this legislation we are delivering on the promises Democrats have made and, together, we are making Illinois' gun laws a model for the nation."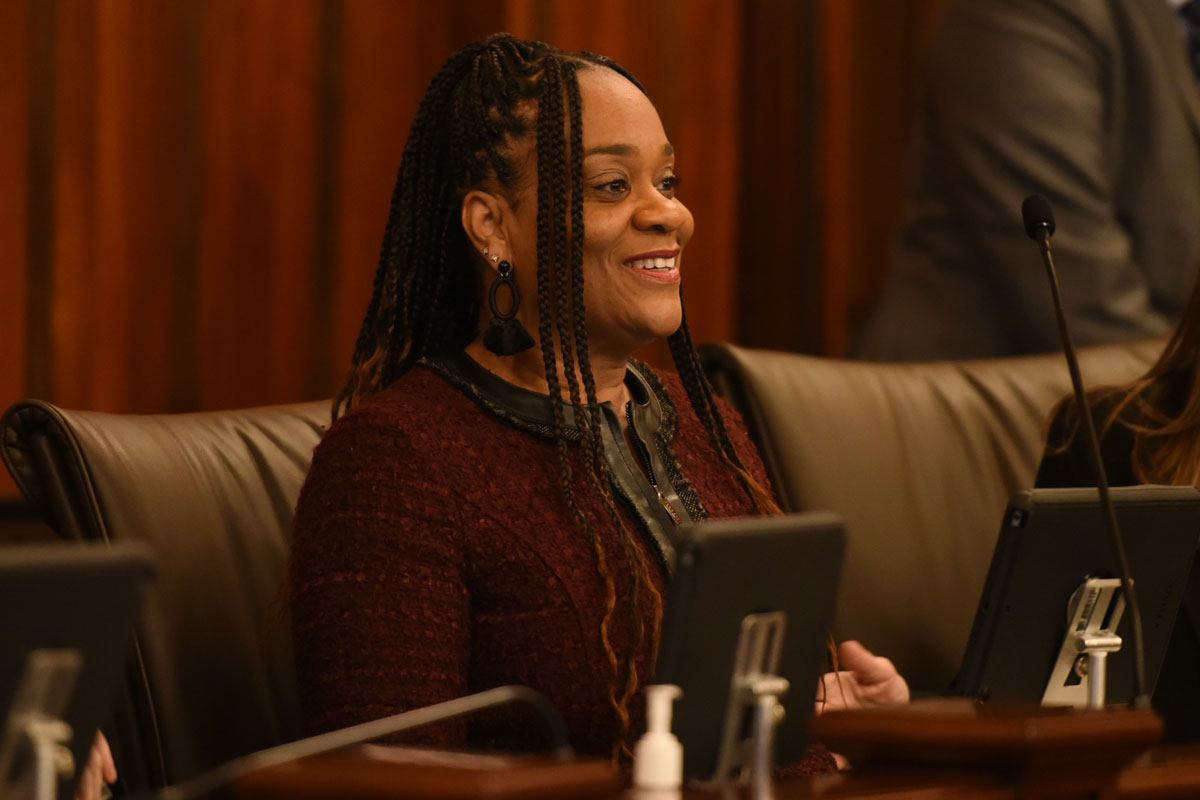 Legislative leaders, governor announce support of guaranteed paid leave for workers
SPRINGFIELD – Gov. JB Pritzker, House Speaker Pro Tempore Jehan Gordon-Booth and Senate Majority Leader Kimberly A. Lightford issued a joint statement supporting legislation that will guarantee paid leave for all Illinois workers:
"Whether it's dealing with a sudden family illness or an emergency auto repair, sometimes life gets in the way of work. Paid leave will have a significant, positive impact on the lives of residents across our state, and underscores our commitment to uplifting working families. We appreciate the work put into this from all stakeholders, including business and labor, to bring us to this moment."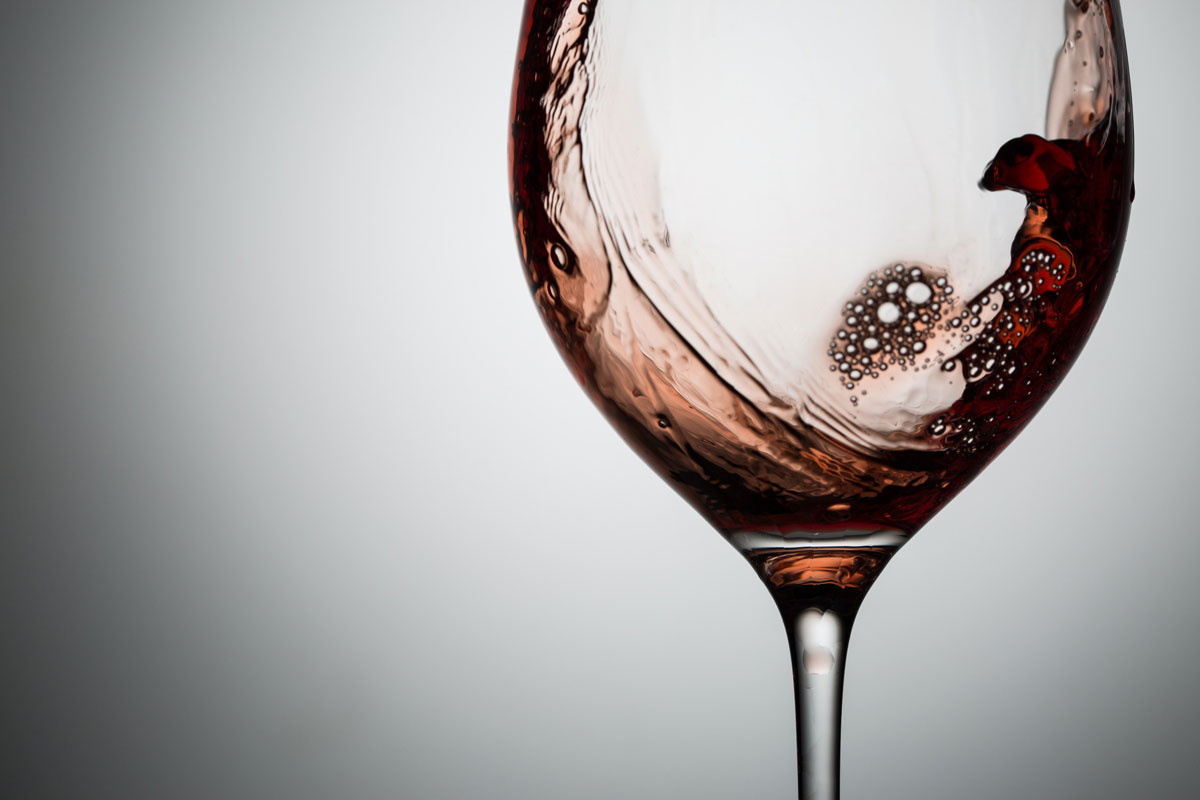 Liquor delivery services expanded under Belt-sponsored measure
SPRINGFIELD – To support small businesses, State Senator Christopher Belt championed a measure through the Senate that would expand liquor delivery services across Illinois.
"Bars and restaurants stimulate our local economies and are the heart of our communities," said Belt (D-Swansea). "Allowing liquor delivery services across the state benefits businesses and residents by increasing access and sales. We are working to lessen the burden businesses face by increasing the accessibility for revenue."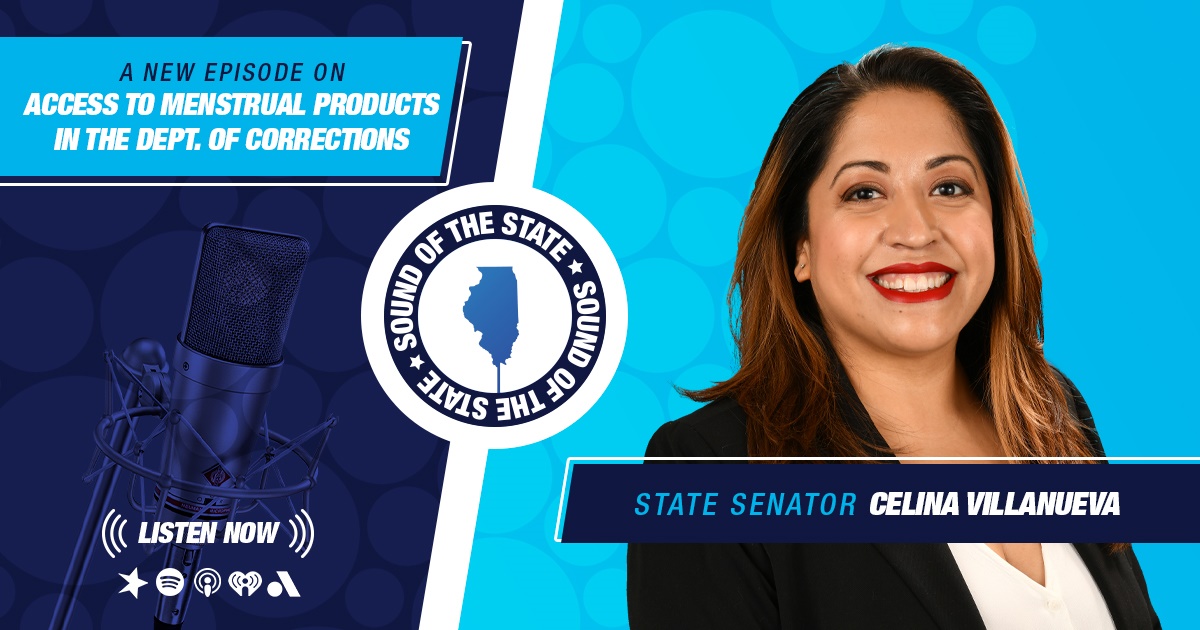 Sound of the State: Access to menstrual products in the Dept. of Corrections
In this episode, State Senator Celina Villanueva explains her initiative to provide menstrual products to people who are incarcerated in the Department of Corrections, addressing public health and gender-based discrimination issues.

In case you missed it
MEMBERS IN THE NEWS
Senator Cristina Castro, Elgin: Rental housing support program heads to governor's desk | Lawndale News
Senator Celina Villanueva, Chicago: Illinois lawmakers greenlight enhanced abortion protections | NBC 5 Chicago
Copyright 2023 - Illinois Senate Democratic Caucus - All Rights Reserved