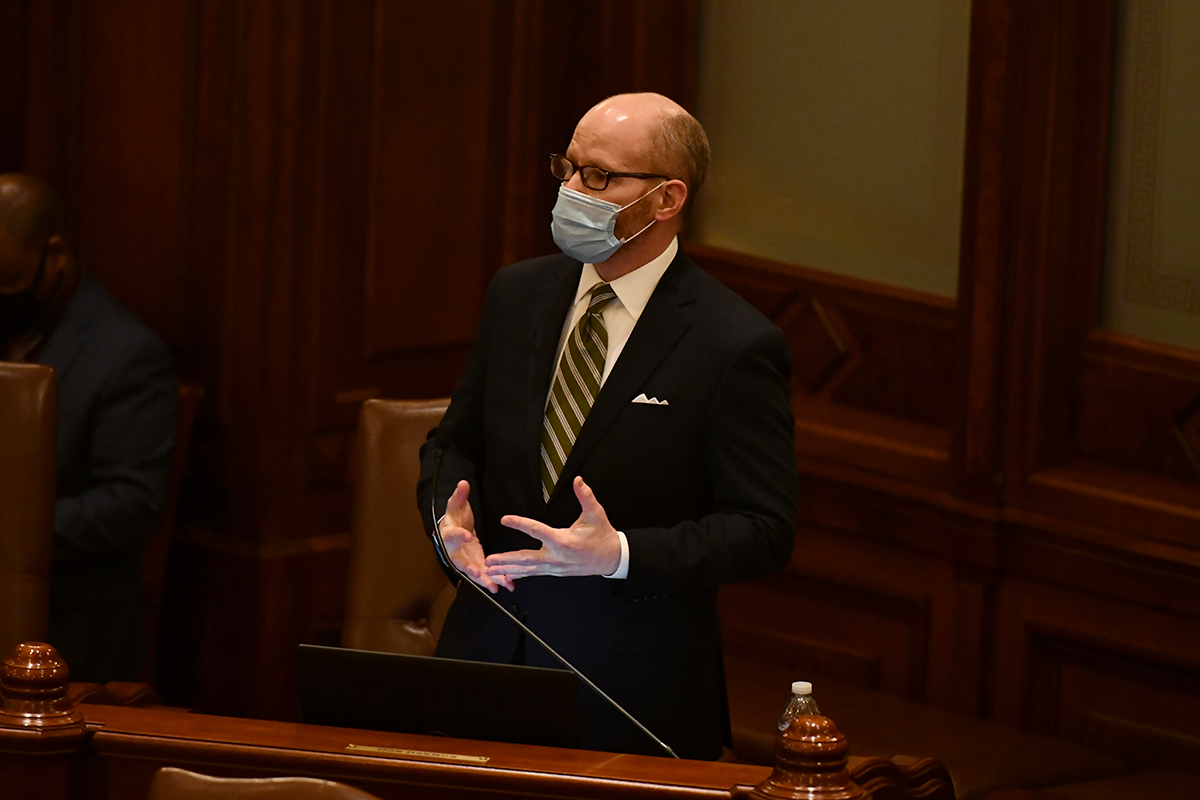 COVID-19 surge cancels veto session
SPRINGFIELD — As cases of COVID-19 surge at record high rates, the Illinois General Assembly's fall veto session has been cancelled to keep legislators, staff and the community safe and healthy.
"The front page in the Nov. 10 Springfield paper warns of a COVID 'tsunami' sweeping the region and its health care system. This is not the time to physically bring together hundreds of people from all around the state," said Illinois Senate President Don Harmon (D-Oak Park). "Given what's happening, it was an obvious decision. It's not safe or responsible to have a legislative session under these circumstances."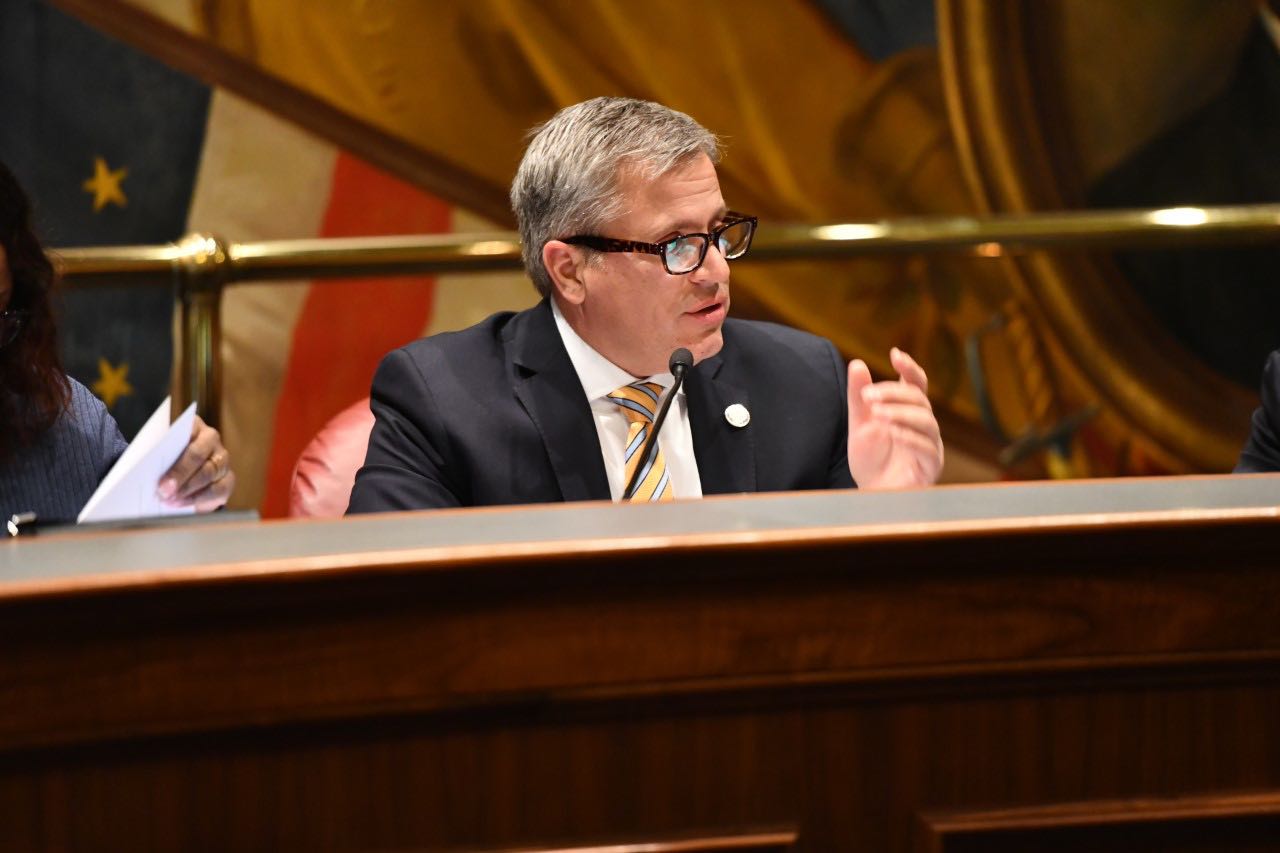 Martwick honors Veterans Day at opening of Chicago Veterans' Home
CHICAGO — In honor of Veterans Day, State Senator Robert Martwick (D-Chicago) celebrated the opening of the new Chicago Veterans' Home along with the Illinois Department of Veterans' Affairs and the Illinois Capital Development Board. The home is the first state veterans' retirement facility to open in 20 years and the first to serve the Chicagoland area.
"It is my honor to announce the opening of the Chicago Veterans' Home and see the hard work of so many that has turned into reality," Martwick said. "Veterans are our heroes. They have made the sacrifice to protect this country for our freedoms, and that's why they deserve our appreciation through safe and affordable housing."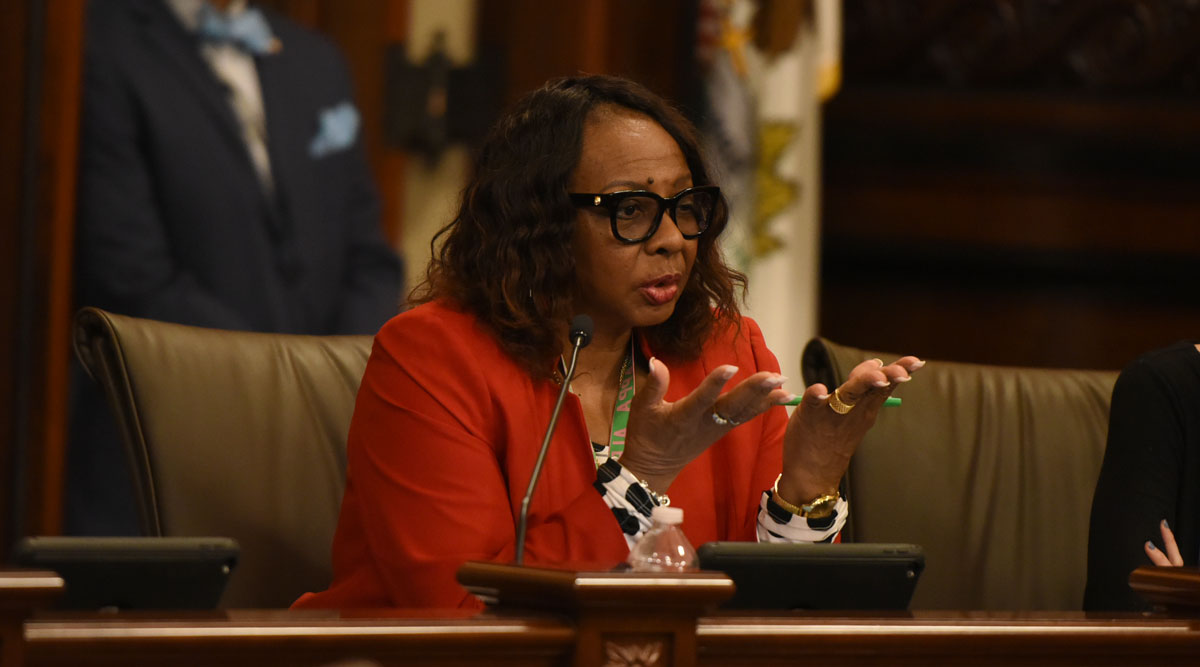 Black Caucus Committee Roundup for week of Nov. 9
SPRINGFIELD — The Illinois Legislative Black Caucus wrapped up more than two months of committee hearings in an effort to provide legislators with a look at lingering problems that Black Illinoisans face and identifying a path forward to eliminating systemic racism.
The hearings began after the caucus outlined its four-pillar legislative agenda in early September to identify measures that will put Illinois on a course for racial and economic equity.

In case you missed it
MEMBERS IN THE NEWS
Senator Mattie Hunter, Chicago: With Black women in Illinois 6 times more at risk during pregnancy and with hospitals closing, state legislators look into 'a very dire situation' | Chicago Tribune

Senator Pat McGuire, Crest Hill: Please think of America's heroes | The Times Weekly
Senator Celina Villanueva, Chicago: 'Chicago Tonight' in Your Neighborhood: West Lawn | WTTW

Copyright 2020 - Illinois Senate Democratic Caucus - All Rights Reserved