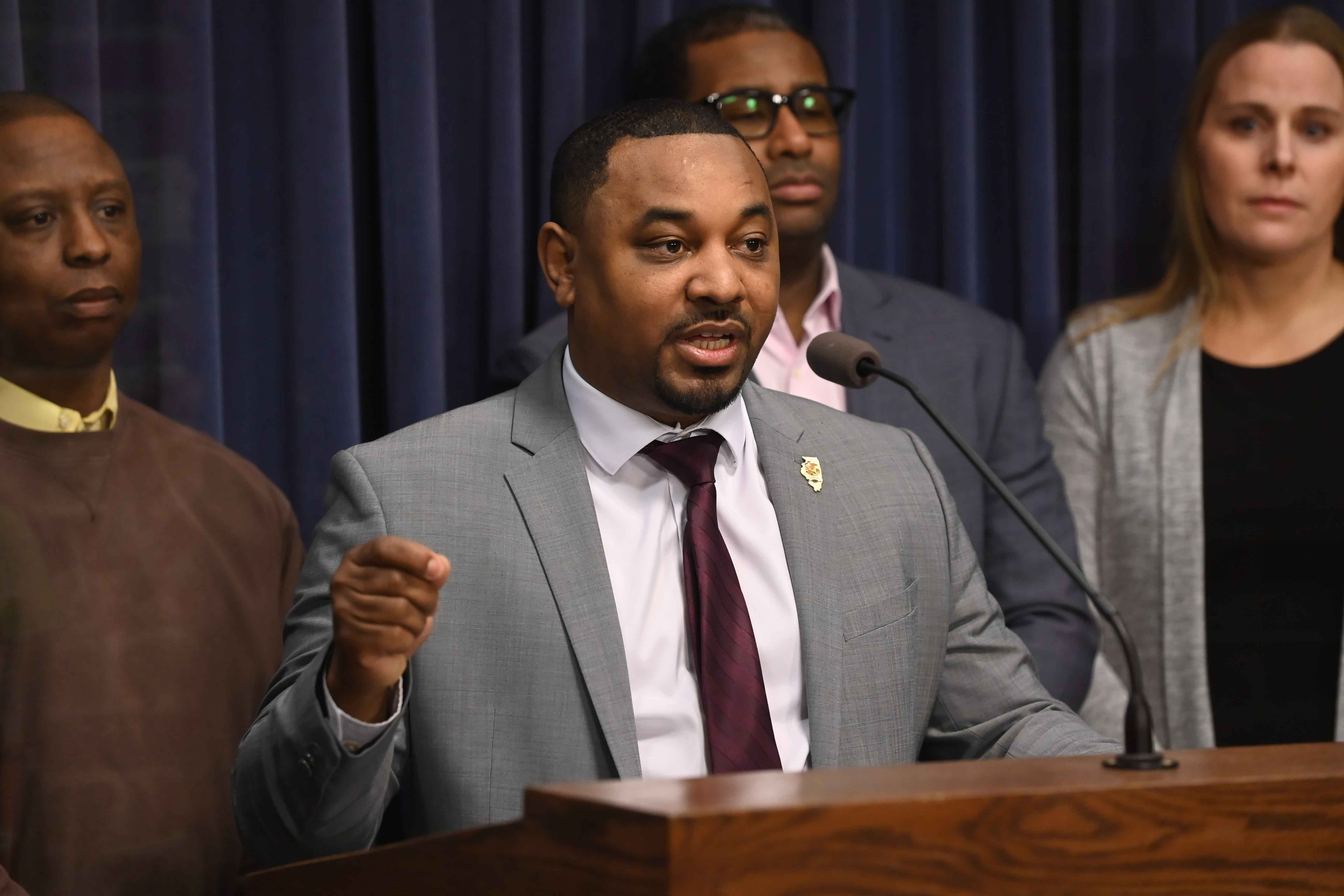 SPRINGFIELD – In tandem with a number of Chicago firefighters, State Senator Willie Preston outlined his plan to standardize their promotion process at a press conference Wednesday.
"Chicago firefighters put their lives on the line each day and deserve the same career opportunities as other firefighters," said Preston (D-Chicago). "It's time we step up and put forth a standard and fair system for these brave men and women."
Under Senate Bill 1707, Chicago firefighters would no longer be exempt from the Fire Department Promotion Act – changing the current promotion process for Chicago firefighters. The purpose of the measure is to create a more standardized process of promotions to align with every other fire department in the state were the Fire Department Promotion Act has worked.
The Fire Department Promotion Act oversees the promotion process for firefighters. It requires fire departments to prepare a promotion list, which determines employee's position in line for a promotion. A person's position on the list is determined by a number of factors including the score on a written test, a person's seniority, and a person's score on a subjective evaluation. Physical criteria is barred from being used in the promotion process.
"For 40 years the men and women of the Chicago Fire Department have suffered through an archaic testing and promotional process that helps no one. The result has been a system that plays with the careers of Chicago Firefighters, infesting the department with politics and weakening the leadership and readiness of Chicago's Fire Service," said Joe Senorski of Chicago Fire Fighters Union Local 2. "It's time to Put First Responders First and put an end to the city's decades long history of playing politics with the careers of the men and women of the Chicago Fire Department. We commend Senator Preston and the Illinois Senate for their leadership on our behalf."
Senate Bill 1707 passed the Senate Labor Committee Wednesday and heads to the full Senate for further consideration.