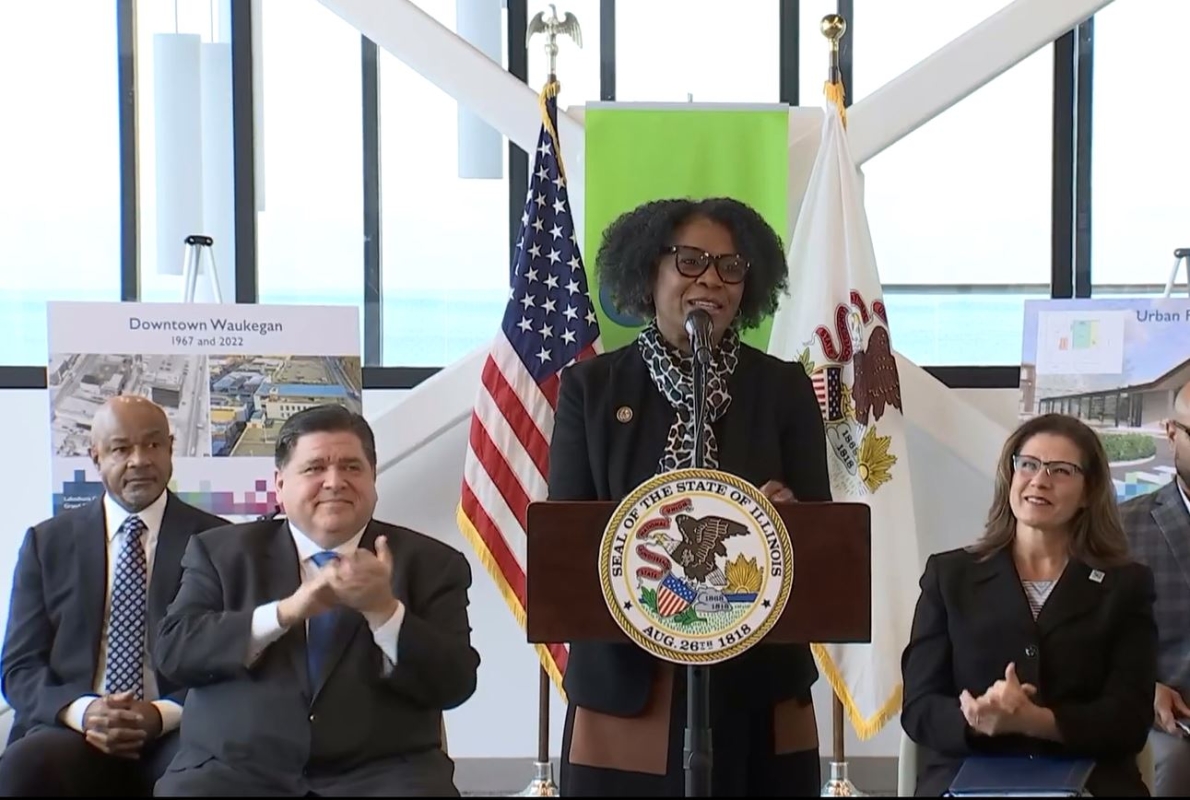 WAUKEGAN – As part of her continued efforts to advocate and prioritize education, State Senator Adriane Johnson joined residents and other government officials in celebration of the ribbon cutting for the new Student Center at the College of Lake County.
"Education is a great equalizer," said Johnson (D-Buffalo Grove). "The new center will provide students in our district the opportunity to live out their promise and live out their dreams."
The Lakeshore Campus Student Center will provide a promising experience for its students through its improved student services, plus state-of-the-art learning and study spaces. The 63,000 square foot building was partially funded by a $35.9 million investment through Rebuild Illinois, and is positioned in downtown Waukegan with an overview of Lake Michigan.
The uniquely structured Student Center is on track to achieve U.S. Green Building Council's Leadership in Energy and Environmental Design gold certification for its sustainability.
"I am thrilled at the advancements being made in Waukegan," said Johnson. "Education plays a vital role in building a thriving community, and sustaining our future's economy. The Eleanor Murkey Community Center will serve as a resource center for many in our district while providing our students with the best learning environment as they pursue their education."
College of Lake County is a comprehensive community college committed to equitable high-quality education, cultural enrichment and partnerships to advance the diverse communities it serves in northeastern Illinois. To learn more visit: https://www.clcillinois.edu/aboutclc/locations/lakeshore/campus-expansion.