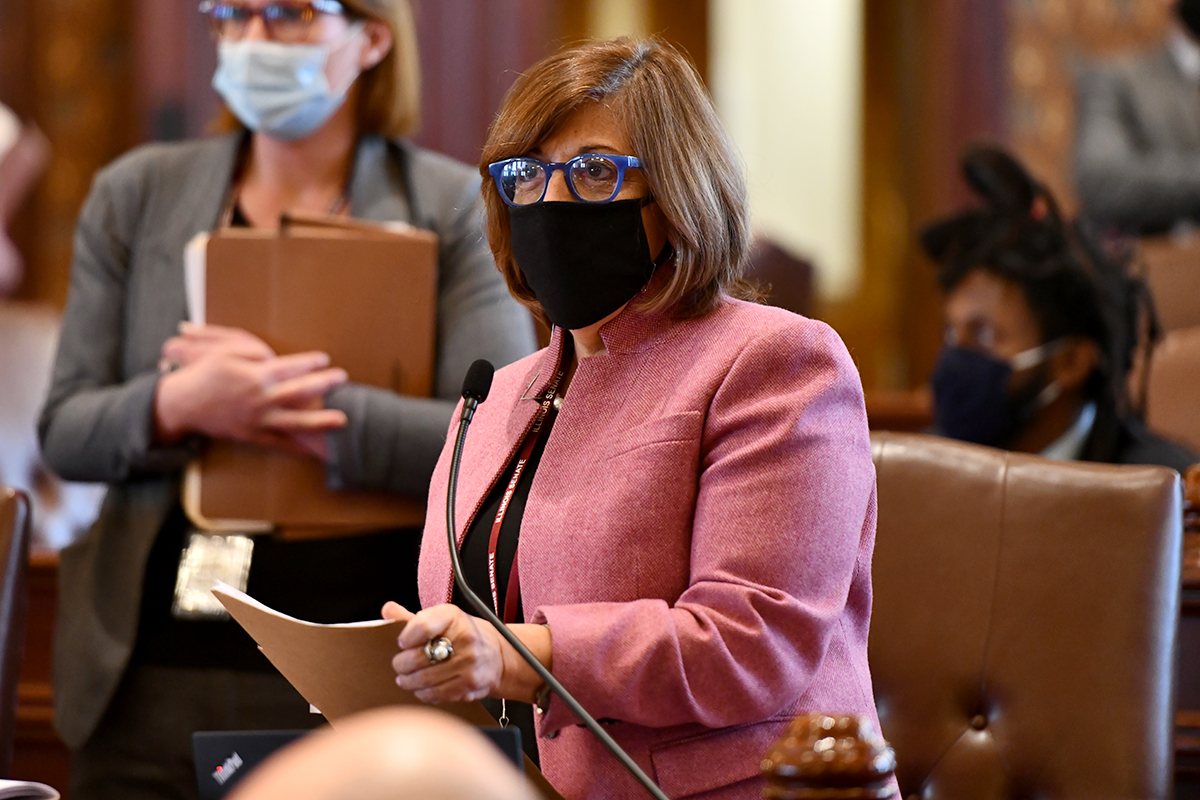 SPRINGFIELD – In response to several instances of shackles and other hard restraints being used during the transport of youth in the care of the Department of Children and Family Services, State Senator Sara Feigenholtz (D-Chicago) is sponsoring a measure that restricts the use of restraints.
"When a kid in DCFS care is being moved, that process alone already has the potential to be traumatic," Feigenholtz said. "Under no circumstances should we ever condone adding more trauma by restraining children. These are children, not prisoners, and they must be treated as such."
Senate Bill 2323 ensures that the DCFS must treat youth in their care with dignity at all times. This means that no youth may be subjected to the use of restraints during transportation services provided or arranged by DCFS. The legislation also requires the department to develop individual trauma-sensitive transfer plans for children under its care.
"I'm disgusted that we even need this legislation," Feigenholtz said. "Anyone who has been involved in shackling children who are in the care of DCFS because of abuse or neglect should be ashamed of themselves."
The legislation was approved with bipartisan support by the Illinois Senate Wednesday and will be sent to the House of Representatives.