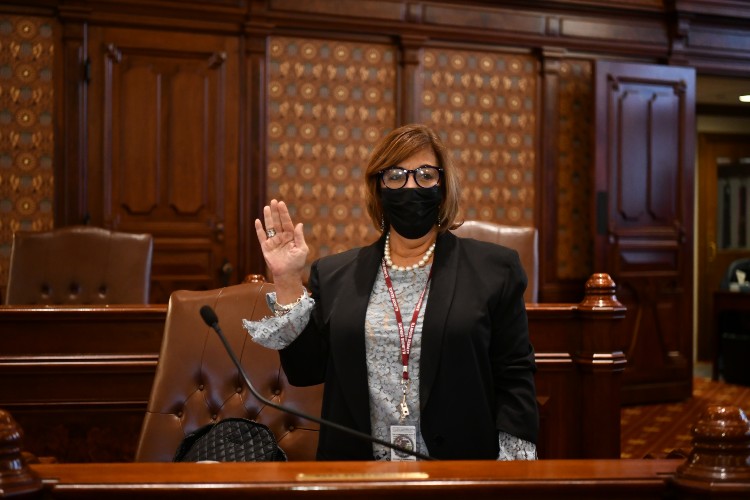 SPRINGFIELD – Today, State Senator Sara Feigenholtz (D-Chicago) was sworn in for the 102nd General Assembly after joining the Senate in January 2020.
"This past year in the Senate has been like no other – after serving just three weeks, we were hit by COVID-19 and life transformed overnight," Feigenholtz said. "The pandemic has been devastating to our communities, and our office has been working day and night to address the concerns and struggles of our constituents. The needs of Illinoisans resulting from the pandemic are bottomless, and I enter the 102nd General Assembly renewed and prepared to address our states full recovery."
A veteran House lawmaker, Feigenholtz joined the Senate upon the retirement of her mentor, Senate President John J. Cullerton. Feigenholtz has a statewide reputation as an effective legislator and is known for navigating complex policy matters and sponsors a diverse portfolio of legislation.