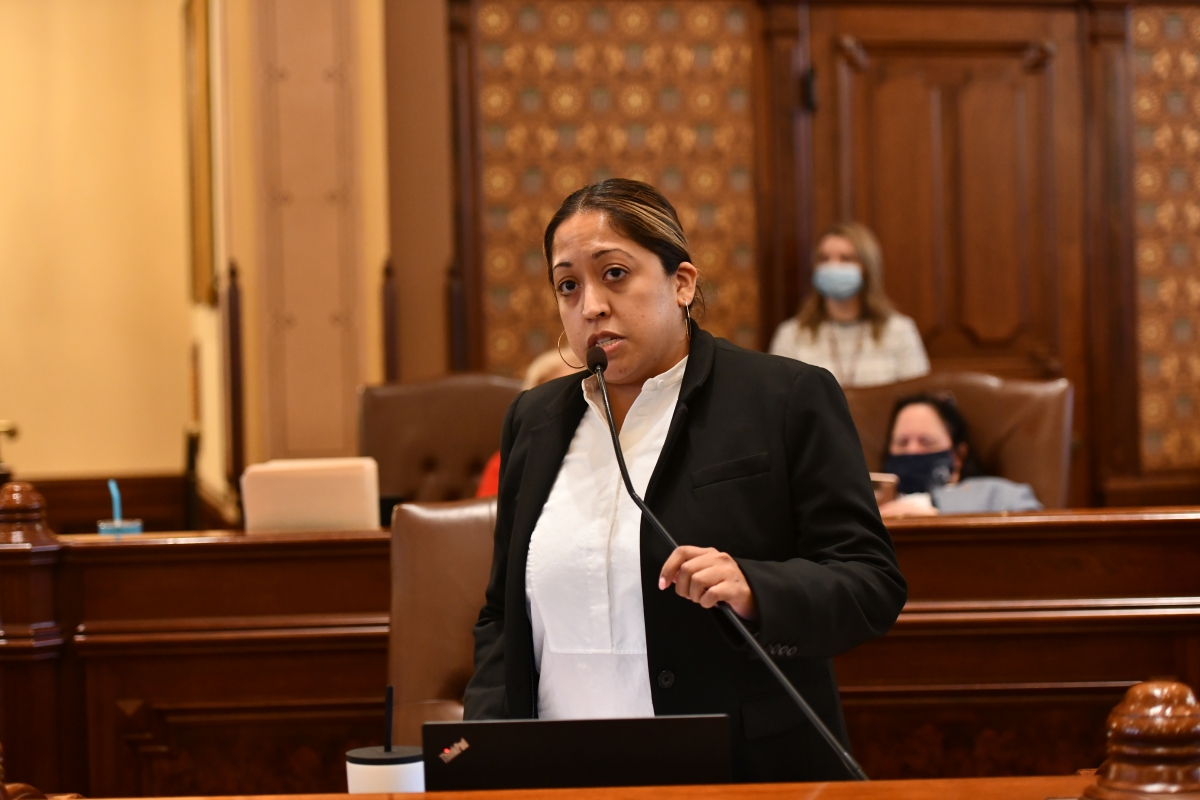 SPRINGFIELD – So that students better understand the naturalization process, State Senator Celina Villanueva (D-Chicago) passed legislation in the Illinois Senate that would allow schools to offer courses on naturalization and citizenship.
"More than two-thirds of students who take the U.S. Citizenship test in their history courses end up failing," Villanueva said. "Schools should offer instruction on citizenship so that students from all backgrounds know the effort it takes to go through the naturalization process."
The legislation would allow public high schools in Illinois to include a unit of instruction on the process of naturalization in their curricula. The course would include content from the actual citizenship test administered by the U.S. Citizenship and Immigration Services. The measure allows local school boards to determine the amount of instructional time.
House Bill 3281 passed the Illinois Senate and awaits the governor's signature.
###
SPRINGFIELD – Para que los estudiantes comprendan mejor el proceso de naturalización, la Senadora estatal Celina Villanueva (D-Chicago) aprobó una legislación en el Senado de Illinois que permitirá que las escuelas ofrezcan cursos sobre naturalización y ciudadanía.
"Más de dos tercios de los estudiantes que hacen el examen de la ciudadanía estadounidense como parte de sus cursos de historia no lo pasan," dijo Villanueva. "Las escuelas deben ofrecer instrucción sobre la ciudadanía para que los estudiantes de todas las razas sepan el esfuerzo que toma pasar por el proceso de naturalización."
La legislación permitirá que las secundarias públicas de Illinois incluyan una unidad de instrucción en sus programas sobre el proceso de naturalización. El curso podría incluir contenido del examen de ciudadanía que aplican el Servicio de Inmigración y Ciudadanía de los Estados Unidos. La medida permite que las juntas escolares determinen la cantidad de tiempo destinada a este tipo de instrucción.
La iniciativa de ley HB 3281 fue aprobada en el Senado de Illinois y espera ser considerada para ser firmada por el Gobernador.
###