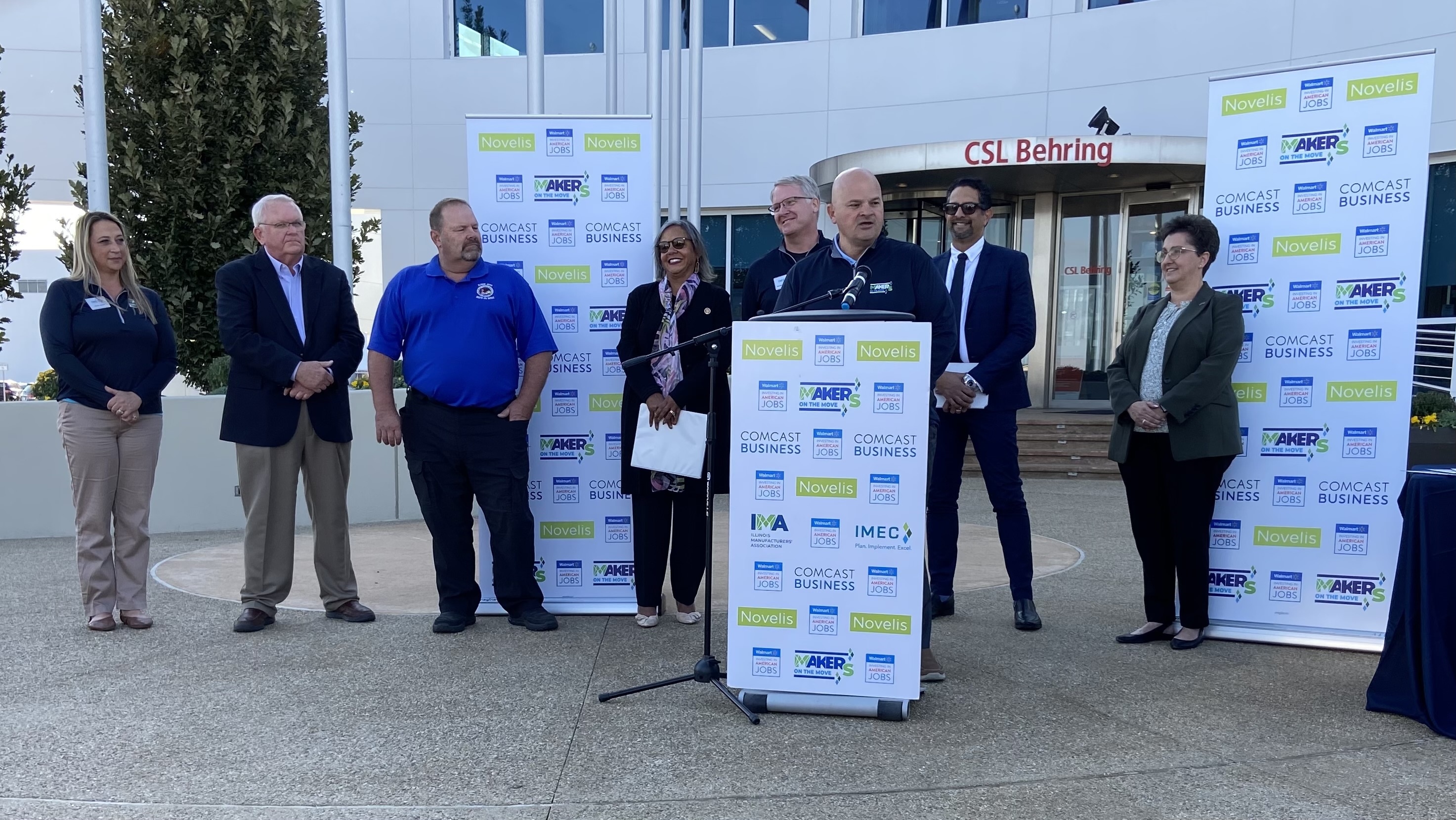 ESSEX – The "Makers on the Move" statewide bus tour put on by the Illinois Manufacturers' Association visited CSL Behring in Bradley last week, where State Senator Patrick Joyce spoke about the contributions of CSL to the community.
"Manufacturing has continued to have a significant impact to our state's economy," said Joyce (D-Essex). "The amount of jobs and revenue manufacturing brings to our region and state shows this is a major economic driver in Illinois."
CSL Behring is a pharmaceutical manufacturer that is a global leader in creating products to cure rare and serious diseases. The company employs over 1,800 individuals in the area.
A recent study found the total economic impact of manufacturing in Illinois is estimated to be between $580 billion and $611 billion every year – the largest share of any industry to the state's Gross Domestic Product. Manufacturing directly employs 662,298 workers but ultimately supports as many as 1,771,928 jobs, generating up to $150 billion in labor income for Illinois residents annually.
"This tour is a great opportunity to show the public the different career paths that the manufacturing industry presents in Illinois," said Joyce. "This industry is important to our state and I'm dedicated to supporting job training programs that allow people to choose these careers in manufacturing."
To learn more about the Illinois Manufacturers' Association or to see a list of stops on the "Makers on the Move" bus tour, visit https://ima-net.org/2022-manufacturing-month-chicago-bus-tour/ .
###
PHOTO ATTACHED: State Senator Patrick Joyce stands with representatives from CSL Behring and Illinois Manufacturers' Association.