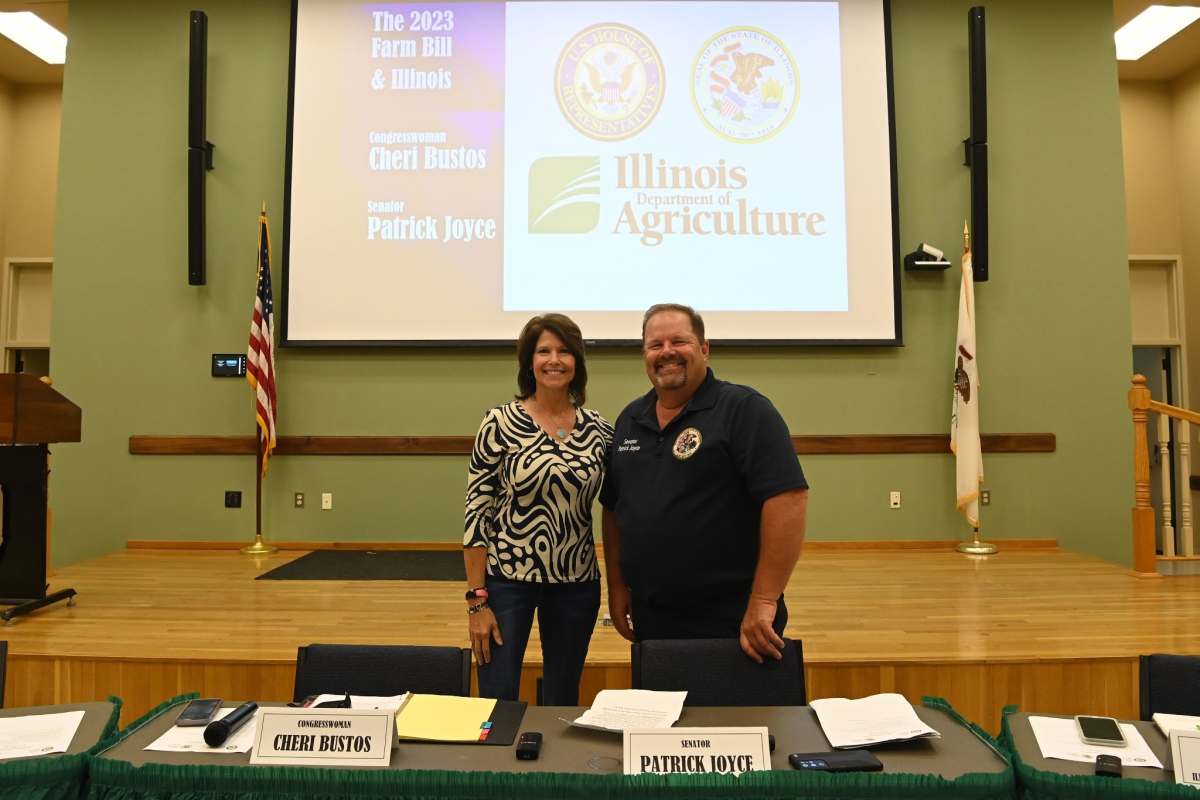 SPRINGFIELD – To kick off Agriculture Day at the Illinois State Fair, State Senator Patrick Joyce hosted a roundtable with Congresswoman Cheri Bustos along with other agriculture professionals to discuss future ag policy.
"As a fourth generation farmer, I know how important ag policy is for farmers and consumers," said Joyce (D-Essex). "Farm bills govern nearly 100% of agricultural and rural policy for the next five years, which is why it's so important for Congress to work with the ag community and our state legislators to get it right."
The hour-long discussion was hosted and moderated by Joyce and Bustos. Representatives from the Illinois Corn Growers Association, Illinois Soybean Association, Illinois Pork Producers Association, Illinois Beef Association, Illinois Farm Bureau and Illinois Department of Agriculture joined the discussion to share their thoughts about different portions of the current farm bill and what changes they believe should be made in the next federal farm bill, set to be filed and discussed in 2023.
The group discussed input costs, preserving federal crop insurance programs, and increasing market access for commodities, among other items important to the Illinois agriculture community.
"Family farmers across our state rely on farm bill programs for certainty and peace of mind during the growing season and beyond," said Joyce. "We owe it to them to gather their input and use it to bring forth policy that works for growers and producers throughout Illinois."
The current congressional farm bill was signed into law in 2018 and is set to expire in October of 2023.