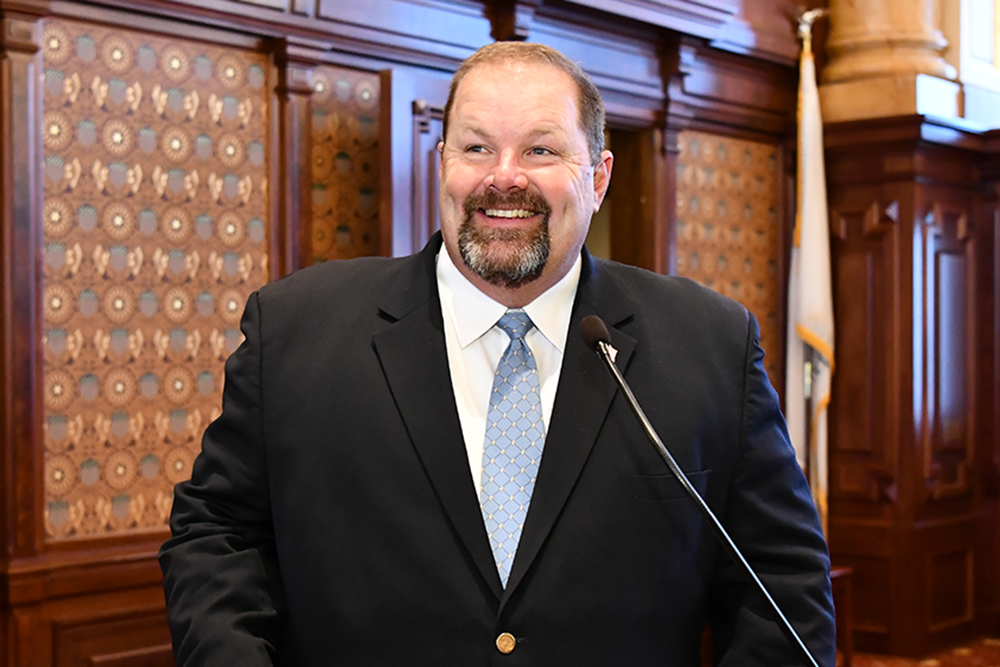 SPRINGFIELD – The Senate welcomes its newest member last week: Patrick Joyce from Essex. Joyce was sworn into office Friday Nov. 8, at Kankakee Community College.
Joyce replaces Toi Hutchinson, who resigned to become Governor JB Pritzker's cannabis czar, as state senator for the 40th Legislative District.
"It is an honor to follow the outstanding Senator Hutchinson. I would like to thank her for the excellent job she has done for Kankakee and the South Suburbs," Joyce said.
Joyce has spent most of his life running his small business. With a degree in Agribusiness from Illinois State University, Joyce has spent 19 years on the Kankakee County Farm Bureau's Board of Directors.
When Senator Joyce lost his daughter Katelyn to leukemia in 2011, he dedicated himself to helping organize the Leukemia and Lymphoma Society's Light the Night fundraiser, which he's continued participating in for nearly a decade. The experience convinced him of the absolute necessity of helping families navigate the medical system, and supporting them as they grapple with serious illness. - one of his top legislative priorities.
"Our health care system doesn't work at all if it can't work for families who are trying their hardest to hold together as they grapple with the unthinkable," Joyce said. "Anybody could be faced with loss. One of my top legislative priorities will be to make our health care stronger, simpler and kinder."
Senator Joyce will serve out the rest of Hutchinson's term, which ends in 2021.