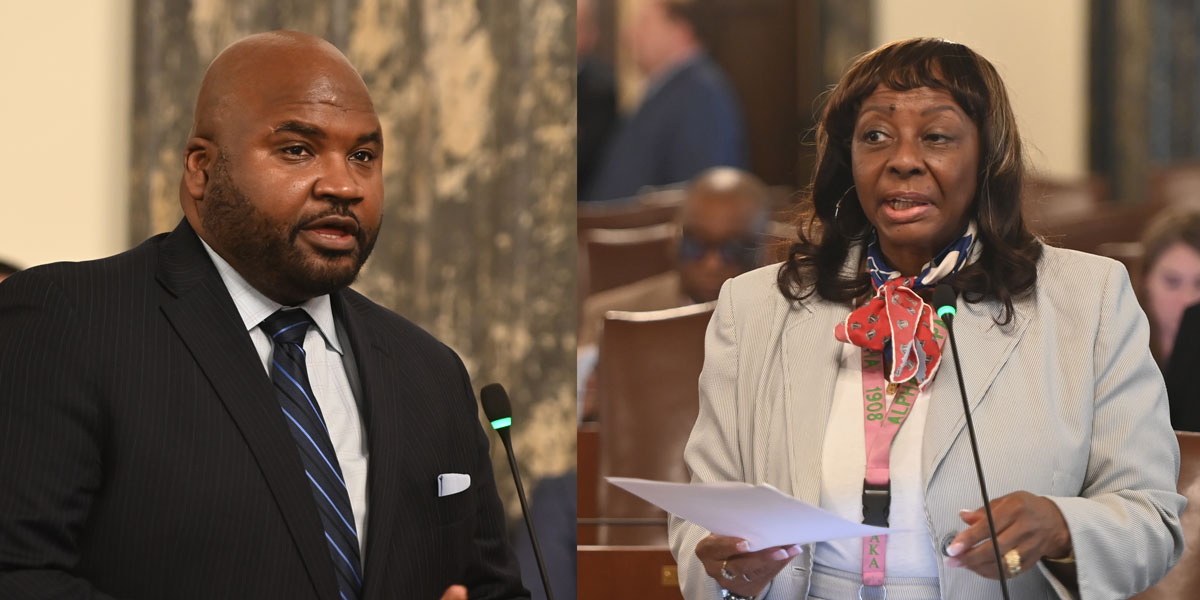 SPRINGFIELD — State Senators Mattie Hunter and Elgie R. Sims, Jr. applauded a new program through the Illinois Housing Development Authority designed to expand the talent pipeline and increase diversity within the housing development field.
"The Next Gen program is a vital step forward in our efforts to build a more inclusive and equitable housing landscape in Illinois," said State Senator Mattie Hunter (D-Chicago). "By supporting a diverse group of housing developers with training and financing, we are opening the door to new opportunities and expanded access to affordable housing."
The Next Generation Capacity Building Initiative will provide training and technical assistance to reduce barriers for BIPOC developers engaged in the Low-Income Housing Tax Credit program. This joint initiative between IHDA and the Local Initiatives Support Corporation is part of the state's continuing efforts to support the capacity and growth of a diverse pool of affordable housing developers in Illinois.
LISC will be hosting two informational webinars at to provide additional details about Next Gen and answer questions about the initiative:
Friday, Oct. 27, 11 a.m. To attend, please register here.
Thursday, Nov. 2, 10 a.m. To attend, please register here.
"While we have seen much progress in creating more equitable opportunities for underrepresented developers and entrepreneurs, it's apparent more strides must be made to level the playing field," said State Senator Elgie R. Sims, Jr. (D-Chicago). "The Next Gen program is a positive step toward empowering current and future BIPOC developers for decades to come. A more diverse development industry benefits everyone with more jobs, competition and capacity."
Diverse developers seeking to participate in the Next Gen training program can apply here. Applications will be accepted until 5 p.m. on Friday, Dec. 1.