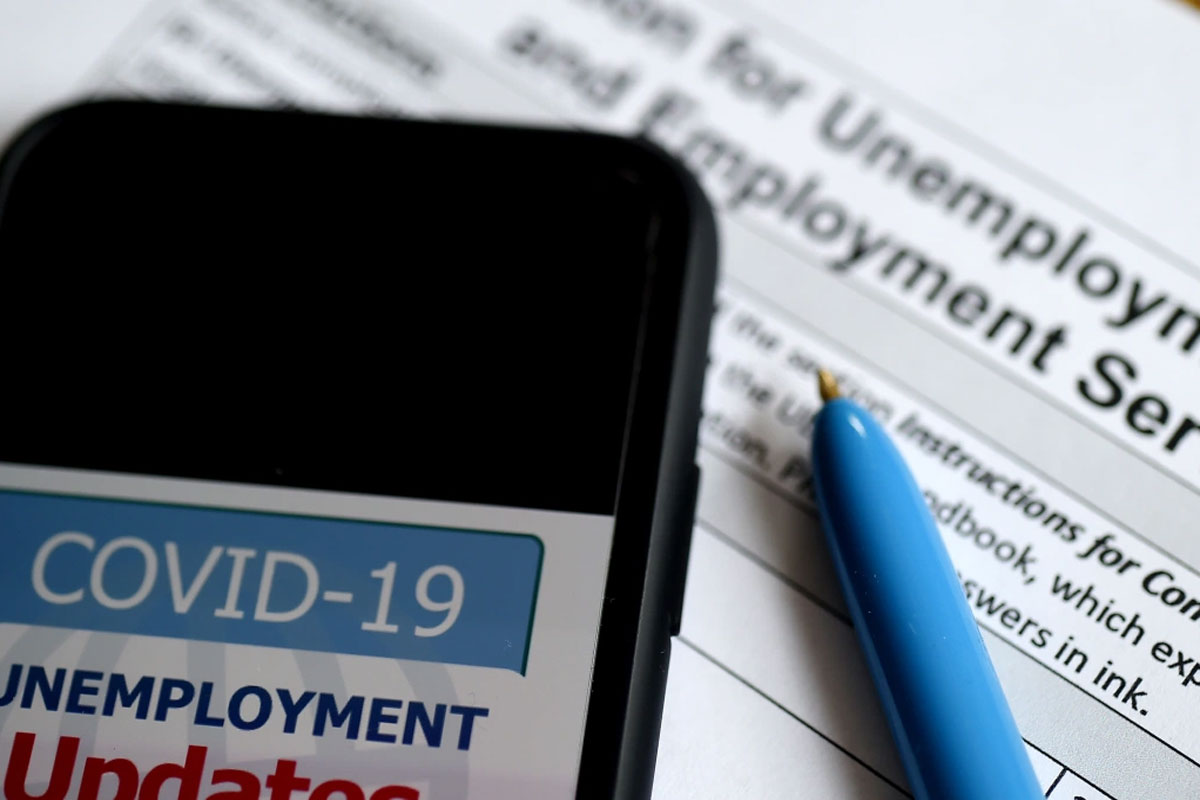 SPRINGFIELD – In response to the growing number of unemployment claims in the state of Illinois, the bipartisan Senate Unemployment Insurance Working Group, Chaired by Assistant Senate Majority Leader Linda Holmes (D-Aurora), urged Congress to provide funding necessary to stabilize states' unemployment insurance trust funds and provide additional relief for unemployed workers in a letter to the Illinois congressional delegation Monday.
"These are unprecedented times, and none of us ever imagined more than one million people would lose their jobs from March to May," Holmes said. "Our constituents' worries about losing their homes are heartbreaking – providing for their families and educating their children, all while being threatened by a deadly pandemic. No amount of preparation could have been in place for this; we desperately need the assistance of our federal government."
"The economic effects of the COVID-19 pandemic have been profound. Businesses have closed, ando many people have lost their jobs in Illinois alone," said State Senator Bill Cunningham, a Democrat who represents portions of Chicago and the southwest suburbs and a member of the working group. "We need additional assistance from the federal government to help ensure these hardworking people who lost their jobs through no fault of their own can continue to get the help they need to make ends meet until the economy recovers more."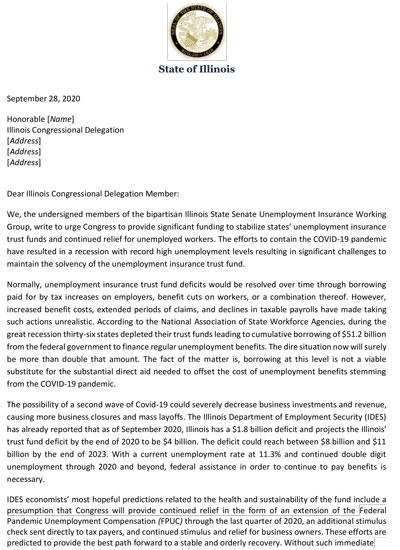 As of September 2020, The Illinois Department of Employment Security (IDES) has reported an 11.3% unemployment rate, a $1.8 billion deficit and a projected trust fund deficit by the end of 2020 of $4 billion. The deficit could reach between $8 billion and $11 billion by the end of 2023.
"In recent months, our state and nation have seen an unprecedented number of unemployment claims. More than we have ever seen in our lifetime," said State Senator Sue Rezin (R-Morris). "Our state's unemployment insurance trust fund is quickly being depleted. If we want to be able to continue to pay these critically important benefits, some kind of federal assistance will be needed."