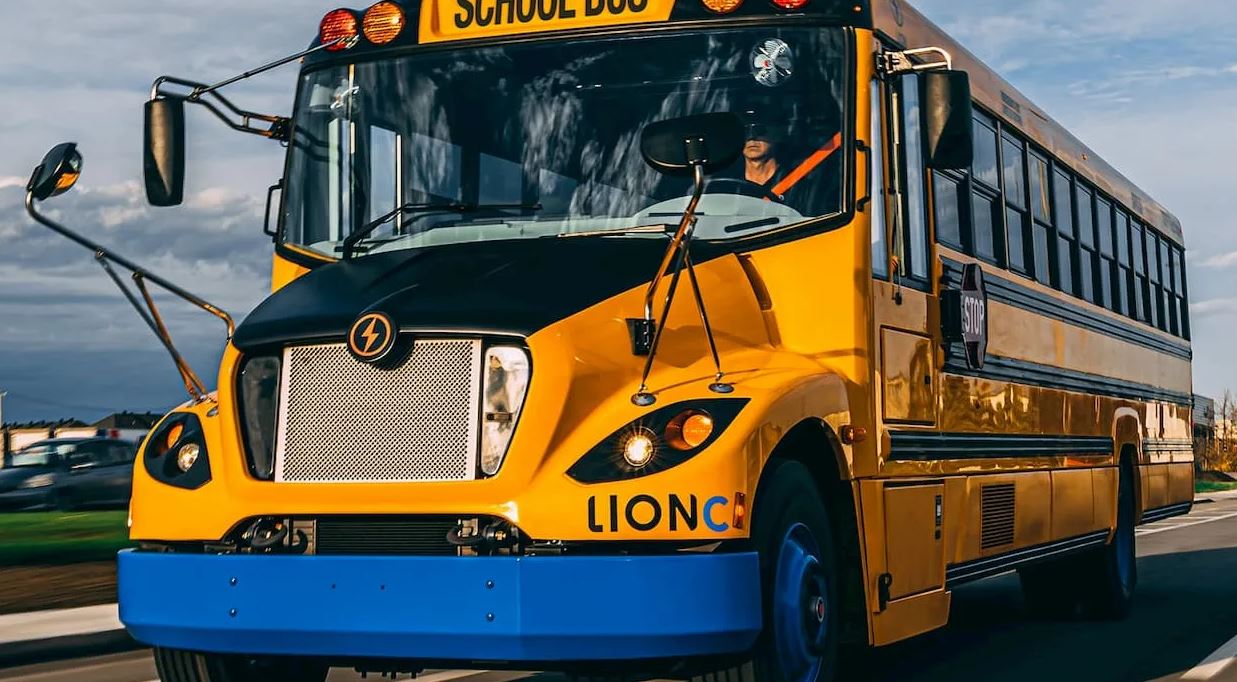 Largest all-electric U.S. plant for medium and heavy-duty commercial vehicle production opens in Illinois
JOLIET—State Senators Rachel Ventura, Meg Loughran Cappel and Laura Ellman celebrated the official opening of Lion Electric's newest electric vehicle manufacturing facility in Joliet.
The 900,000 square foot facility is the largest all-electric U.S. plant dedicated to medium and heavy-duty commercial vehicle production and builds on years of investment in EV manufacturing and production across the state.
"Lion Electric will bring good paying jobs to Will County," said Ventura (D-Joliet). "As an advocate for our planet, I commend Lion Electric for investing in our future with clean energy and remaining committed to the Climate and Equitable Jobs Act so that Illinois will fast-track towards an only clean energy reliance."
At the ribbon cutting ceremony, many Illinois elected officials and clean energy advocates joined together to highlight the importance of the opening of the new facility and its goal of producing new and improved electric school buses.
"Lion Electric's new state-of-the-art electric vehicle manufacturing facility is making Will County a leader in EV production," said State Senator Meg Loughran Cappel (D-Shorewood). "Illinois has taken the steps needed to be a nationwide clean energy leader that will boost our local economy and create good-paying jobs here in Joliet."
The facility is expected to bring over 1,200 jobs to the area once it is fully expanded and plans to have up to 2,500 school buses roll off the production line each year. The manufacturer also will work with Argonne National Laboratory and Joliet Junior College on research programs and workforce training and development.
"As someone who worked in the manufacturing industry for 25 years, I understand the pride people feel when you make something that can help change people's lives," said State Senator Laura Ellman (D-Naperville). "I also see the impact that a quality manufacturing job has and the pride it brings to families and local areas. I look forward to the positive economic impact for skilled workers in our community."
The Climate and Equitable Jobs Act —spearheaded by the Illinois Senate Democratic Caucus – committed Illinois to 100% reliance on clean energy by 2050 – and took the steps to make that possible, including the opening of the new Lion Electric facility in Joliet.
###