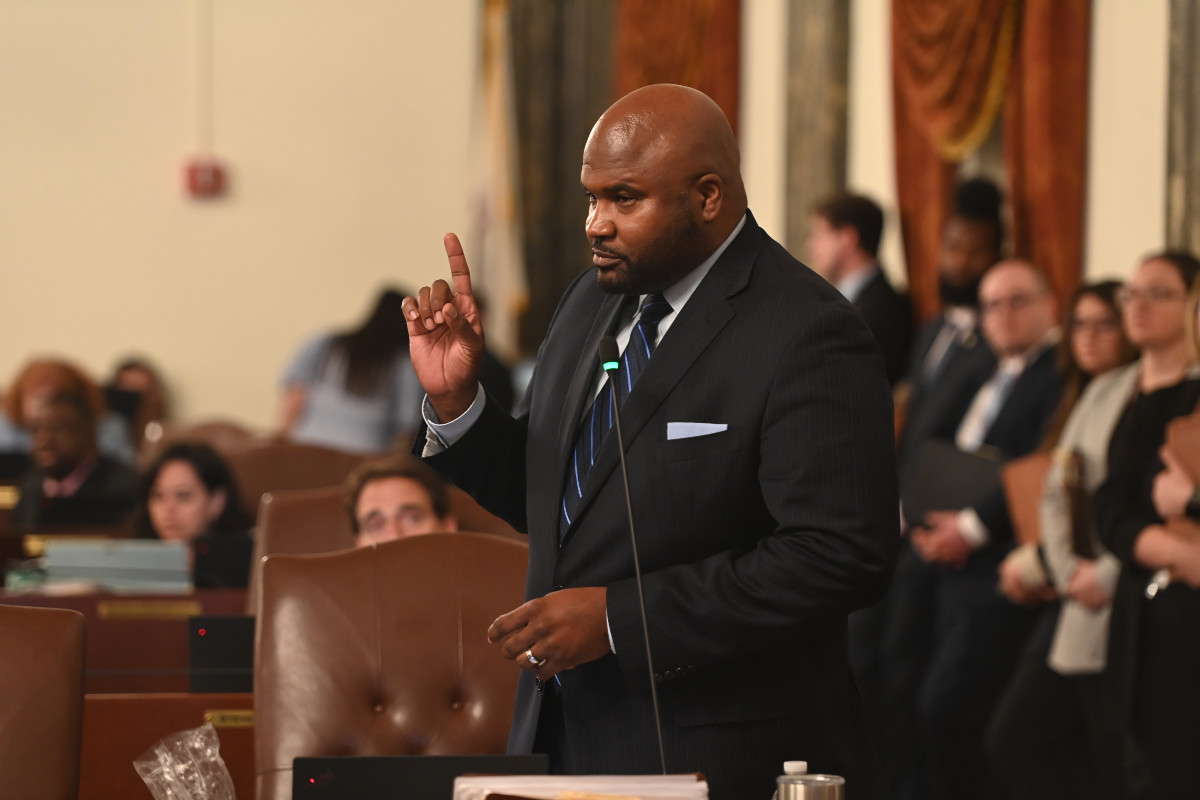 SPRINGFIELD – Building upon the success of the Fiscal Year 2023 budget, the Illinois Senate Democratic Caucus passed the Fiscal Year 2024 budget Thursday, continuing the state on a path toward fiscal responsibility and investing in education from preschool to college.
"This budget continues the work Democrats have done to restore economic prosperity to our state," said Senate President Don Harmon (D-Oak Park). "This was a collaborative effort. I am proud of the work we did, and I look forward to the House sending this balanced budget to the governor so he can sign it into law."
The budget prioritizes business attraction and development, workforce training, economic assistance programs, and more. It includes funds to support job creation, improve commercial corridors and attract new businesses to the state.
"As Chair of the Senate Appropriations Committee, I set a goal that our budget would work to solve the pressing economic issues facing low- and middle-income families," said State Senator Elgie R. Sims, Jr. (D-Chicago). "Because of our responsible fiscal approach, particularly the last few years, our state continues to have fiscal stability while caring for the people of our state."
The budget includes a $250 million investment into early childhood education. The funding will be used to expand preschool, stabilize the childcare workforce, and provide more early intervention and home visiting programs. It also continues the General Assembly's commitment of a $350 million increase to K-12 education.
Further, the budget includes additional MAP grant funding, ensuring everyone at or below the median income level can go to community college for free.
"A person's educational success begins the day they are born. The quickest way to fail a generation is by failing to prioritize their education," said Senate Majority Leader Kimberly A. Lightford (D-Maywood). "In Illinois, I am proud to say we took a positive step toward ensuring our students aren't failed by an unjust system."
To address the rising rate of crime and the need for greater public safety initiatives, the budget also invests millions of dollars to support public safety measures, invest in the tools law enforcement need to prevent and solve crimes and strengthen investments in violence prevention programs that keep communities safe.
Overall, the budget is a balanced plan with conservative revenue estimates that builds on the state's fiscal progress while making transformative investments in early childhood and higher education, workforce development, and efforts to fight violence and poverty.
The Fiscal Year 2024 budget will take effect July 1, 2023.