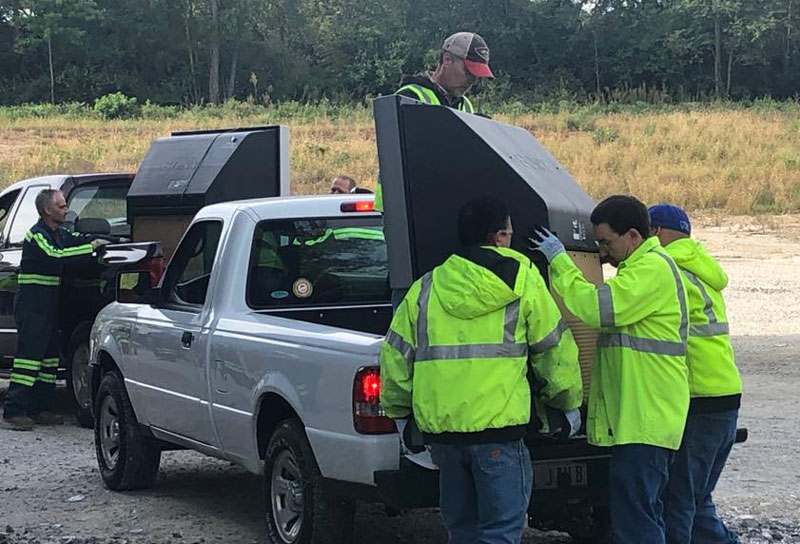 PEKIN – Peoria area residents were able to clear their homes of broken and outdated electronics in a safe, environmentally friendly manner thanks to an electronics recycling event hosted by State Senator Dave Koehler.
The event took place at Area Recycling in Pekin with the help of Kuusakoski Recycling, an e-waste recycler with corporate offices in Plainfield.
"The partnership between my office, Area Recycling, and Kuusakoski has been extraordinary," Koehler (D-Peoria) said. "It's my sincere hope that we will be able to provide this service to area residents, and I'm going to do everything in my power to ensure the continuation of this event."
The total amount of electronics collected for this event weighed in at 170,322 pounds, an improvement over last year's 130,000 pounds.
"It's really important to the environment that we sponsor these events, because we hear from our township road commissioners all the time that the lack of a responsible means of disposal just ends in fly dumping. If people don't have somewhere to dispose of old electronics, they throw them in a ditch." Koehler said. "This is a safe way of disposing of these items. It's also nice knowing that they're going to be recycled, and I think people appreciate it."