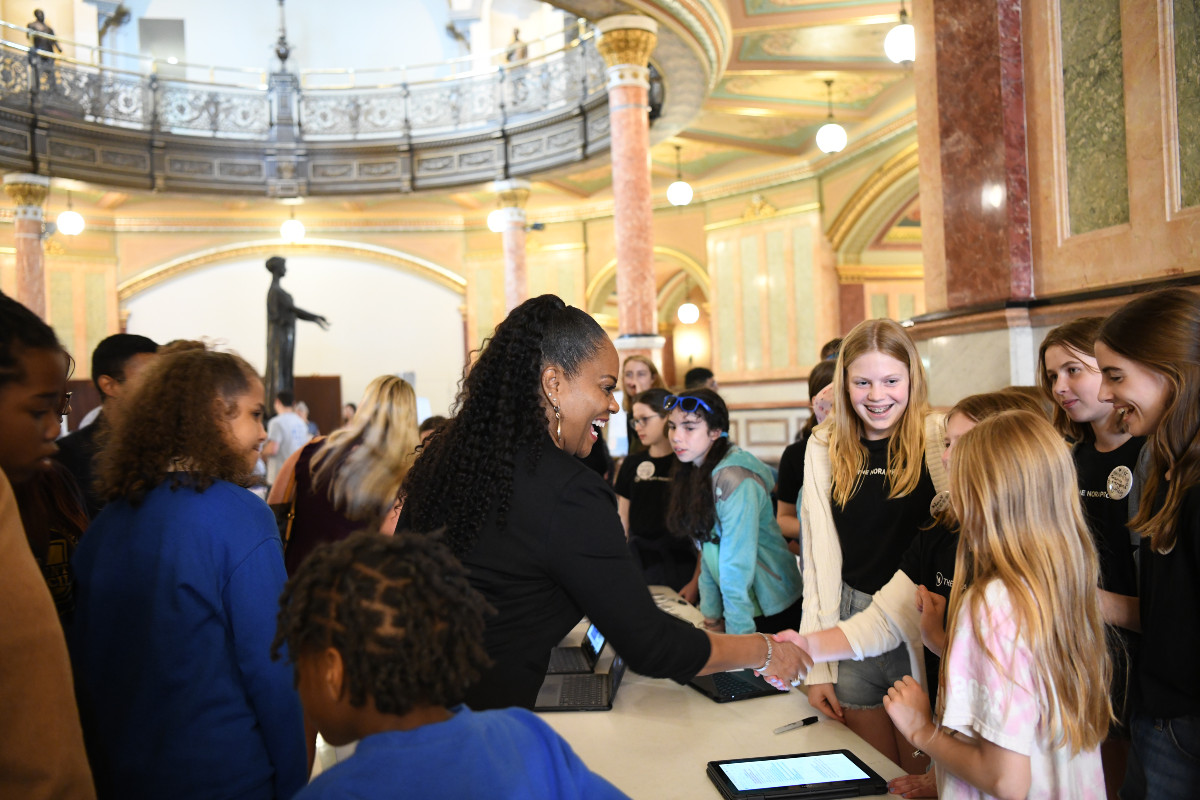 SPRINGFIELD – Advocating for technical innovation around the Capitol today, Senate Democrats met with students from all over the state to learn about their part in the Students for Innovation Advocacy Day alongside the Illinois Digital Educators Alliance.
"We need to help foster this kind of education around the state as children are increasingly learning about computers and coding at an early age," said State Senator Javier Cervantes (D-Chicago). "The bright and talented youth in Illinois need our support to make tools available for them to use and learn from."
Students and teachers from around the state traveled to Springfield for the Students for Innovation Advocacy Day to show Illinois lawmakers the innovative topics and projects being worked on in their classrooms every day. The Illinois Digital Educators Alliance hopes to give these students and educators a platform to exemplify the importance of the innovative learning they do.
This event started over 30 years ago as IDEA began hosting annual events at the Capitol with students from across the state presenting their innovative projects to lawmakers.
The advocacy day was a chance for students to amplify their voices by demonstrating innovative learning occurring in Illinois schools, hoping to inspire legislators and stakeholders. The day highlighted the importance of funding innovative practices that drive life-long learning for both students and educators.
Students came out to demonstrate their projects from all over the state, with schools like Pleasant Plains High School demonstrating how students have created apps using MIT App Inventor to help solve everyday problems. Other schools have shown different ways students have been learning everything from coding and 3D design to augmented reality, app creation and more.
"Many schools participated today to show off wonderful programs and the ways they use technology inside the classroom," said State Senator Doris Turner (D-Springfield). "Today was a very special day, and I want to thank all the students who came out to participate and show off the amazing work they have accomplished this school year. Illinois needs more technologically-bright minds and I am proud to support their education."
The Illinois Senate Democrats celebrate Students for Innovation: Advocacy Day and thank the Illinois Digital Educators Alliance for bringing so many talented students and educators for project demonstrations on Wednesday.