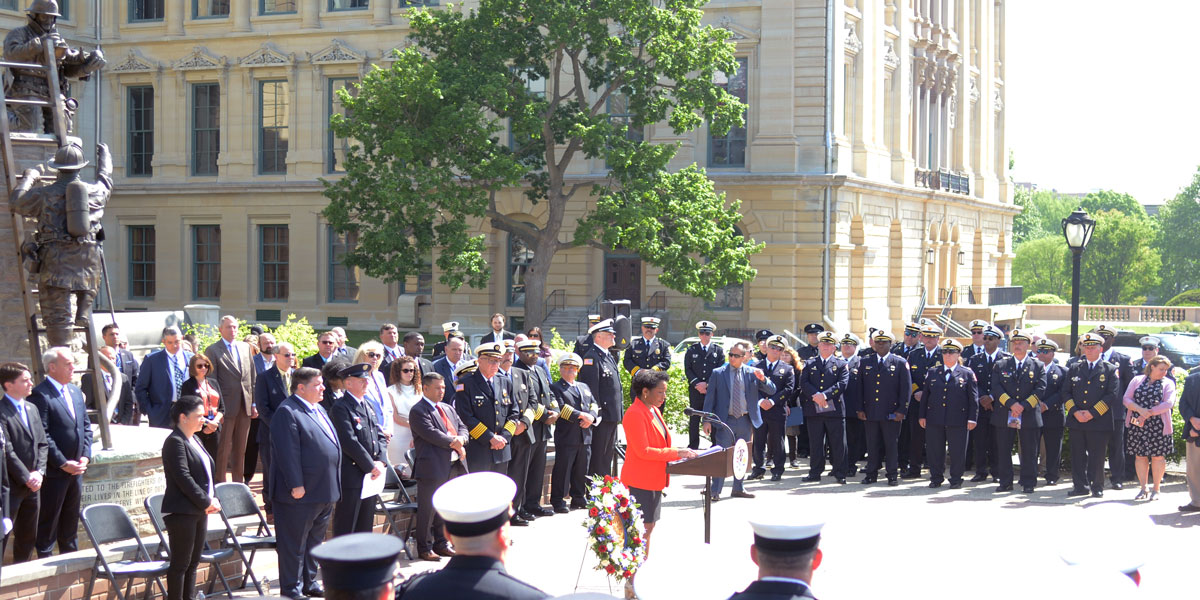 SPRINGFIELD— To honor fallen firefighters, members of the Illinois Senate Democratic Caucus attended the 30th Annual Illinois Fallen Firefighter Memorial ceremony in Springfield.
"Firefighters put themselves in harm's way and into traumatic situations daily to protect us, whether it's going to a traffic accident or fighting a fire," said State Senator Bill Cunningham, a Democrat who represents portions of Chicago and the Southwest Suburbs. "Today we honor their courage and sacrifice, and support the families of the brave men and women who have made the ultimate sacrifice and fallen in the line of duty."
The Illinois Firefighter Memorial is dedicated to the firefighters of Illinois who have given their lives in the line of duty and to those firefighters who heroically serve with courage, pride and honor. The Line of Duty Death Award is given to the family of a firefighter who died in, or as a result of, the performance of their duty.
"Firefighters are not just individuals who respond to emergencies, they are the embodiment of courage and sacrifice," said State Senator Christopher Belt (D-Swansea). "Honoring them is a duty and a privilege, as well as a way to express our gratitude for their commitment to keeping our communities safe."
Dozens of firefighters from across Illinois traveled to Springfield to honor and remember the fallen.
"Every firefighter who lost their lives in the line of duty was a beloved family member, a friend, a colleague, and a hero to their community," said State Senator Robert Martwick (D-Chicago). "Today we honor and remember their courage, sacrifice, and unwavering commitment to serving others."
The ceremony was followed by the Medal of Honor Ceremony at the Bank of Springfield Center.