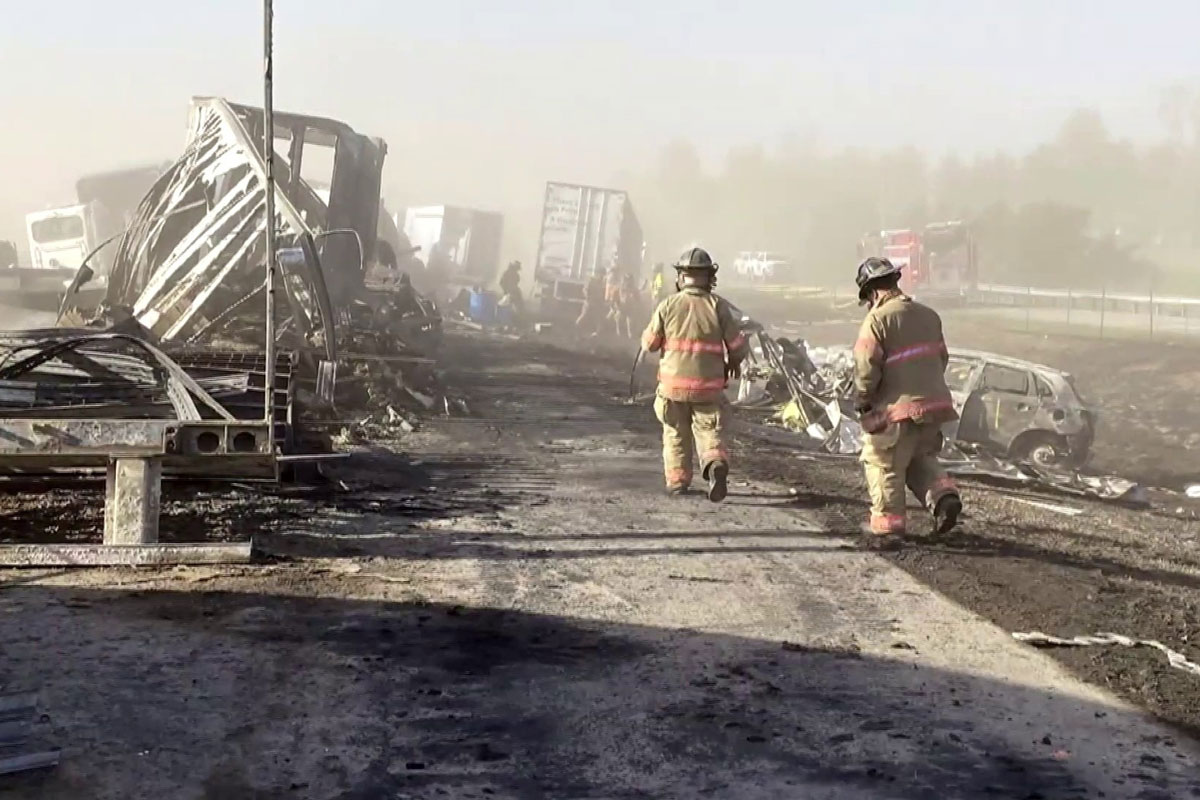 SPRINGFIELD — State Senators Doris Turner and Christopher Belt joined fire officials and other state legislators Monday to commend the heroic efforts of volunteer firefighters in response to the recent I-55 Dust Storm.
To encourage more brave men and women to step up and help communities, Senator Belt is sponsoring Senate Bill 2253 this year. The measure calls for an inclusion of an income tax credit into the state budget, which help alleviate the critical shortage of volunteer firefighters in Illinois.
Modeled after legislation passed in New York, the proposal would provide a $500 state income tax credit for volunteer firefighters, who earn less than $10,000 in stipends for their service to the fire department.
"Recent FEMA data shows over 85% of Illinois fire departments rely on volunteers. Volunteer firefighters all over the state play a critical role in our state's public safety, which was exemplified by the volunteer emergency response to the dust storm on I-55," said Belt (D-Swansea). "A $500 state income tax credit for these volunteers would provide an incentive for volunteers to continue to serve their communities. Passage of this legislation is long overdue."
"I want to thank all the volunteer responders who performed such an amazing task in the most adverse conditions possible last week. The message we want to get out today is two-fold: first, there is a dire need for this tax credit to become law and secondly, we want to encourage people to consider becoming a volunteer fire or EMS worker and make a major difference in the lives of their community. Not all departments are totally volunteer, and some compensate per call, while others provide stipends or reimbursement for expenses," explained Illinois Firefighters Association Legislative Chair & MABAS Division 56 President Kevin Schott.
"We rely on first responders to help during an emergency, protect our communities and keep us safe," said Turner (D-Springfield). "Just one week ago, our first responders responded to the devastating dust storm that took lives. We can't thank them enough and it's important we prioritize our volunteer firefighters who risk their lives for us."
Senator Belt presented MABAS Division 56 President Kevin Schott with a Senate Recognition Certificate, commending the emergency response expertise and heroic assistance, the members of his Division, provided to the victims of the recent I-55 Dust Storm tragedy.