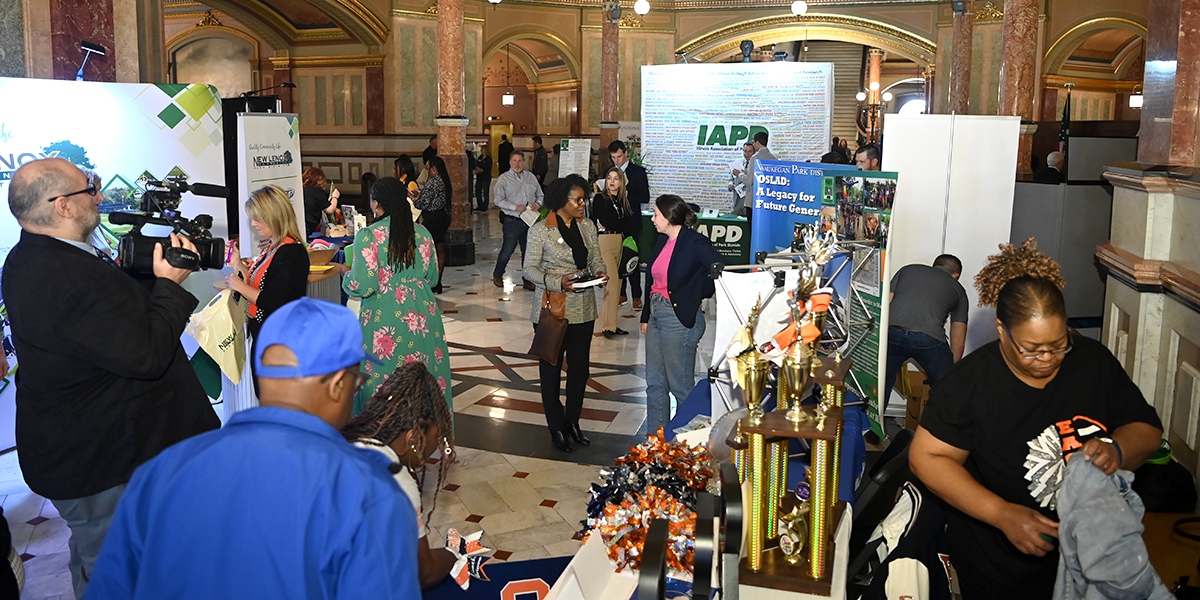 SPRINGFIELD — Members of the Illinois Senate Democratic Caucus welcomed park districts from across the state to Springfield to celebrate Parks Day.
"Our parks are such incredible places that provide families places to enjoy the beauty of nature," said State Senator Laura Murphy (D-Des Plaines). "It's humbling to see the positive impact parks have on our communities—and see the sheer number of people who benefit from all our parks have to offer."
Nearly 50 different organizations gathered in the State Capitol to showcase the benefits, events and offerings of their park districts. The event promotes park districts, forest preserves, conservation, recreation and special recreation agencies in Illinois to highlight the positive impact they have on Illinois' economy and quality of life.
"I have spent many years working with parks. Parks are safe places for people to de-stress and improve both their minds and bodies," said State Senator Adriane Johnson (D-Buffalo Grove). "Parks make communities better, and it's wonderful to see all their hard work put on display."
Many of the park districts were recipients of OSLAD grants, which are used to provide funding to park districts, forest preserves and city parks throughout Illinois to acquire open space and to develop and improve park facilities. The grants additionally support the protection, management and restoration of natural areas and high quality wildlife habitats and highly trained conservation staff.
"By promoting mental and physical health, our parks serve all members of our communities young and old," said State Senator Paul Faraci (D-Champaign). "It's vital to ensure parks continue to have the funding and support they need to help our communities flourish."
To find a list of Illinois Parks and recreation areas visit the IDNR website.