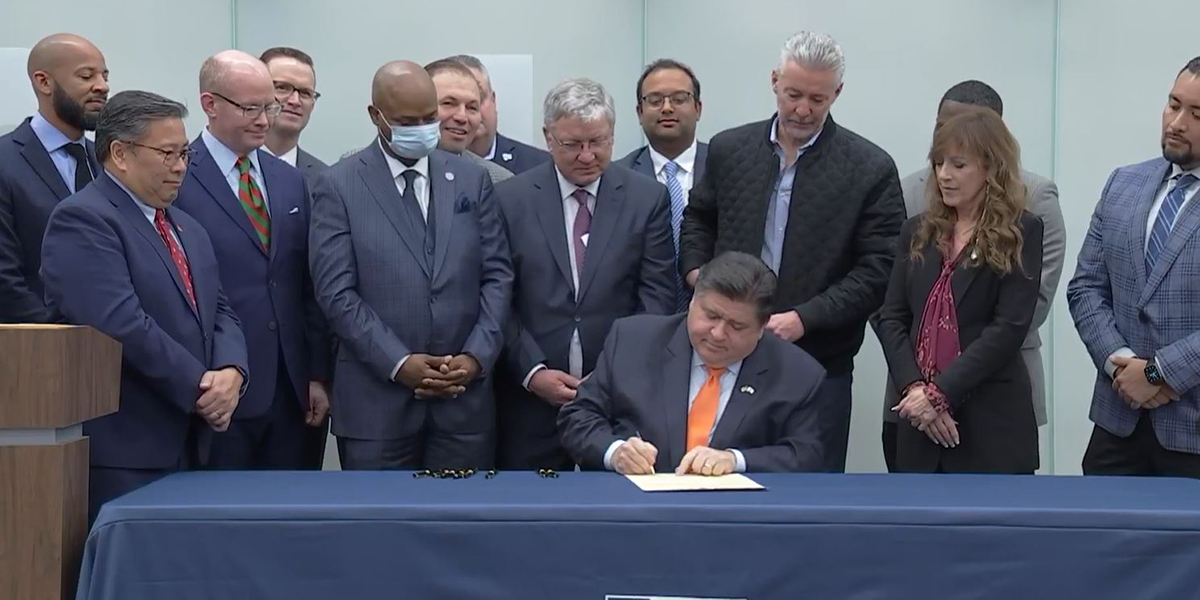 CHICAGO – The Illinois Constitution was officially amended to protect the right to collective bargaining, enshrining the hard-fought ability for working people to negotiate pay, hours and conditions on the job.
"Workers in all industries should have the right to organize, as well as bargain for better wages and working conditions," said State Senator Ram Villivalam (D-Chicago). "By being the first state in the nation to enshrine workers' rights in our constitution, Illinois is setting the standard. We must continue to act to preserve and protect these rights for future generations of working people."
The constitutional amendment was introduced in the Illinois Senate by State Senator Ram Villivalam and asked voters to establish a constitutional right to negotiate "wages, hours, and working conditions, and to protect their economic welfare and safety at work." Gov. JB Pritzker issued a proclamation on Thursday announcing the passage of the amendment alongside lawmakers and labor leaders. Voters approved of the amendment with 54.5% of ballots cast in the 2022 General Election.
"Illinois holds a rich union history; from the 1887 Haymarket Affair to the 1894 Pullman Strike, Illinois laborers have been at the forefront of fighting for fair wages, reasonable hours, and safe working conditions," said Gov. Pritzker. "This is a major win for workers' rights that will outlast any single politicians' term and enshrine a key right for Illinoisans for generations to come."