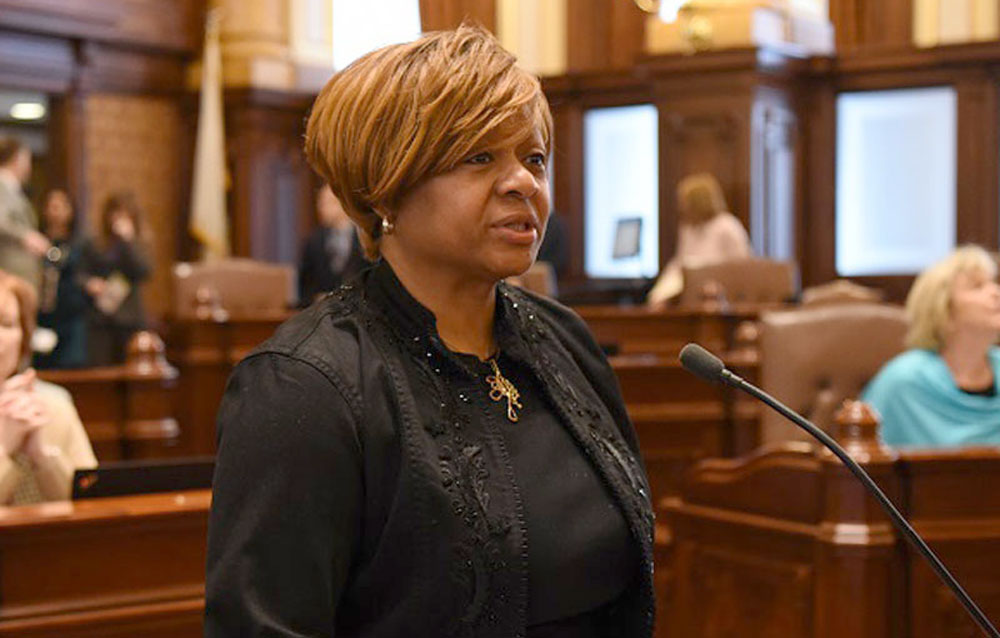 CHICAGO – July 3, yet another Black woman fell victim to the inequities of the American health system. Sha-Asia Washington was only 26 when she died during an emergency C-section after delivering her baby girl at Bedford-Stuyvesant hospital in New York. Exhausted by repeated tragic headlines regarding maternal mortality, State Senator Patricia Van Pelt (D-Chicago) is pleading for a deeper change in the health care system.
"Sha-Asia died as she was trying to create a new life," Van Pelt said. "The doctors failed her. The health care system failed her. How many more Black mothers have to die before we begin to take maternal mortality seriously?"
An independent autopsy confirmed that Sha-Asia died from a heart attack caused by the epidural she was given, despite her objections to it. Her unjust death inflamed a protest in Bed-Stuy.
"Sha-Asia had a whole life ahead of her – her baby's life, a proposal she'll never get to hear, a marriage she'll never experience," Van Pelt said. "The doctors in this country have to do better. Listen to Black women. Believe us when we tell you we're in pain, or when we say enough is enough."
Black women are two to three times more likely to die than white women who suffer from maternal complications.
Illinois recently established a task force and created laws to address some of the issues relating to maternal mortality and how it disproportionately affects Black women. Van Pelt and her colleagues will continue to push for legislation that prevents more Black women from suffering the same fate as Sha-Asia.