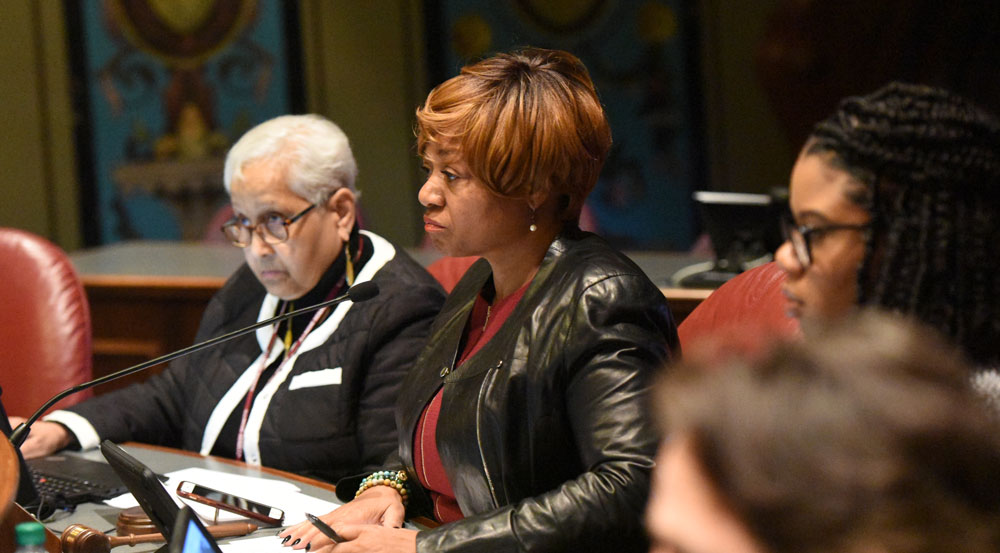 SPRINGFIELD – State Senator Patricia Van Pelt (D-Chicago) listened as families relived the terrible days their loved ones were murdered during a Senate Public Health Law committee hearing this afternoon.
"Our voice is not being heard, "said Kristena Hopkins, Director of Missing and Murdered Women and Girls, whose cousin, Shantieya Smith, was slain back in 2018. "I feel like they want us to just shake it off and keep moving, but I refuse to because she has a eight-year-old daughter who deserves to know what happened to her mom."
Latonya Moore, Shantieya's mother, was also in attendance. After nearly two years of painfully awaiting any updates on her daughter's case, she expressed her frustration about the lack of justice. This was her third time testifying before this committee.
"…My daughter, to me, feel like a John Doe... She don't even exist." Moore cried. "If you was born in my same shoes, how would you feel? Because it feel like I'm reaching out and I'm not getting no help."
Director Brendan Kelly of the Illinois State Police said they have made progress in reducing the backlog by using new technology to reduce the delay in processing evidence and by hiring additional forensic scientists. The number of delayed cases are down by 16 percent since the changes were made.
"We want those kits to be tested. That has to be done." Kelly said about the rape and murder kits.
After hearing from several witnesses and organizations during the committee, Van Pelt was unwavering in her pursuit of justice for these families.
"I am encouraged to see that ISP has made some progress in the last several months regarding the backlogs, but there is still a lot of work that needs be done." Van Pelt said. "People have been waiting for due process for too long. I don't care how we fix the problem, as long as it gets fixed."
The task force is set to meet again near the end of February.