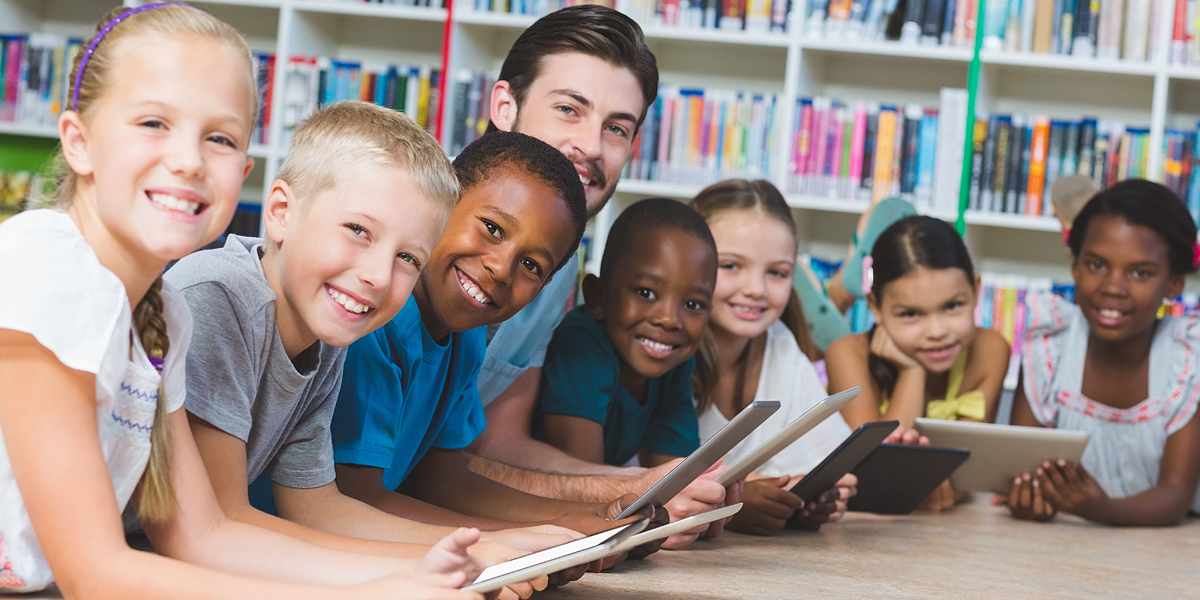 CHICAGO - Senate Democrats joined the Illinois State Board of Education to celebrate the 2022 Illinois State School Report Card at J. Sterling Morton High School this afternoon. Gov. Pritzker and State Senators Lightford and Villa were in attendance and spoke at the press conference.
The 2022 Illinois State School Report Card indicated that every demographic in Illinois experienced accelerated growth in both English language arts and math, outpacing pre-pandemic levels. Children in grades 4 and 8 scored above the national average in reading and math, and high schoolers showed the highest graduation rate in over a decade.
"Illinois has taken monumental steps in ensuring that all children receive quality education that prioritizes their needs," said Senate Majority Leader Kimberly A. Lightford (D-Maywood). "Today's news is a positive step toward making education equitable and no longer letting ZIP codes determine the quality of a student's education."
The 2022 State School Report Card also showed an increase in teachers in Illinois. More than 2,500 full-time teachers joined the workforce, including more than 500 Black and Hispanic teachers. Teacher retention also hit a nine-year high with 87% of current teachers returning to the same school year to year.
State Senators Belt, Loughran Cappel, Aquino, Bush, Lightford, Villa and Pacione-Zayas commented on the promising growth Illinois schools made this year. Here is what the other State Senators had to say about this historic achievement in Illinois:
"Education is paramount to youth success, and Illinois public schools are delivering results thanks to dedicated students, families and teachers," said State Senator Christopher Belt (D-Swansea). "The proof is in the data—test scores, college readiness and teacher retention are on the rise in Illinois. Education is our priority for communities across the state, and we're looking to build on our support by investing in our children's futures."
"As a former teacher, I saw firsthand how the pandemic brought forth a unique set of challenges and obstacles that students and teachers had to face head-on," said State Senator Meg Loughran Cappel (D-Shorewood). "Through additional post-pandemic funding, the state took a step in the right direction toward ensuring children receive the tools they need for academic success. I look forward to continuing this momentum."
"As reflected on the State's Report Card, our children are making progress and Illinois is moving forward," said State Senator Omar Aquino (D-Chicago). "The data shows our teachers' workforce is diversifying, which contributes to the success of Black and Latino students, who often face educational disparities. I commend the progress in our state—these achievements are a testament to what we can do when we work together."
"For far too long, the educational divide plagued our state's most at-risk communities – putting many students at a grave disadvantage," said State Senator Melinda Bush (D-Grayslake). "Through fair funding models and other education overhauls, we have made great strides that have brought forth better learning opportunities, higher graduation rates, and years of future success."
"As a former school social worker, I know firsthand how hard our students and teachers work. I am so proud of our students and teachers for all of their hard work over the past few years," said Senator Karina Villa (D- West Chicago). "I am thrilled to see their diligence paying off as the 2022 Illinois State Report Card shows high school graduation rates are the highest they have been in a decade and every demographic in Illinois excelled in both English and math."
"The results from the report card indicate improvement in growth and outcomes, especially for Black and Latin students, who have limited access to well-resourced schools," Senator Pacione-Zayas (D-Chicago) said. "I am hopeful that the inaugural Equity Journey Continuum that was first introduced while I served as secretary of ISBE will be a helpful tool to support districts tracking progress in creating optimal conditions for closing achievement, opportunity and resource gaps so all students can thrive."
For more information on the 2022 Illinois State School Report Card click here.