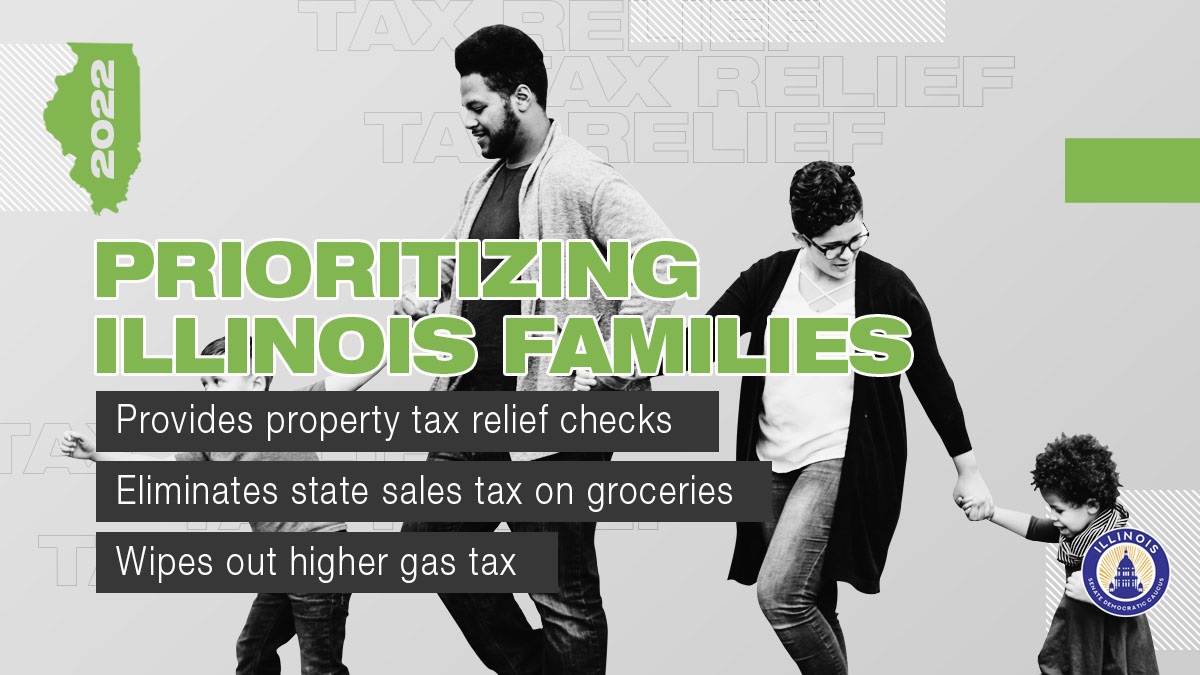 CHICAGO – Starting July 1, residents will begin to see direct relief at the pump, grocery store and soon in their mailbox thanks to the Illinois Family Relief Plan championed by Illinois Democrats.
"This new law puts money back in the pockets of homeowners and families in the South Suburbs," said State Senator Michael E. Hastings (D-Frankfort), who served as chief sponsor of the plan. "We are slowly recovering from the most severe public health crisis that our state, country and world has seen in the last century. It is crucial that we prioritize families by providing them with much-needed and deserved relief to keep growing Illinois' economy."
The $1.8 billion tax relief plan championed by the Illinois Senate Democratic Caucus during the spring session prioritizes families, single parents and vulnerable communities.
The majority of Illinoisans – more than 95% of taxpayers – will receive a one-time tax refund by the fall of 2022. Individual filers will receive $50 and joint filers will receive $100, with an additional $100 for up to three dependents. It also provides up to $300 in property tax relief for homeowners.
Rebates will be sent automatically using the same method original refunds were transmitted if they were sent directly to the taxpayer by the State of Illinois – either through direct deposit or mailed directly to their home. People should expect their relief checks starting in mid-September.
Further, to give consumers an economic boost for back-to-school shopping, Senate Bill 157 includes a state sales tax reduction on clothing, shoes and school supplies for 10 days in August. The sales tax will be lowered to 1.25% from 6.25% from Aug. 5 to Aug. 14. Items include certain clothing and footwear with a retail selling price of less than $125 per item. Teachers will also be eligible for a tax credit of up to $500 for the purchase of school supplies.
The plan also addresses inflation by suspending the 1% state grocery tax for one year and the state's portion of the gas tax increase for six months to help with rising prices at the pump.
"We prioritized families struggling to make ends meet, the single mom worrying about how she'll afford school supplies and child care, and the family who feels they can't catch a break – and we put together a fiscally responsible, compassionate plan to signal to each of those families that their needs are what we are fighting for," said State Senator Elgie R. Sims, Jr., who chairs the Senate Appropriations Committee. "Illinois is paying its bills and we are fighting to help struggling families pay theirs as well."
Illinoisans will begin to see relief as early as July 1.