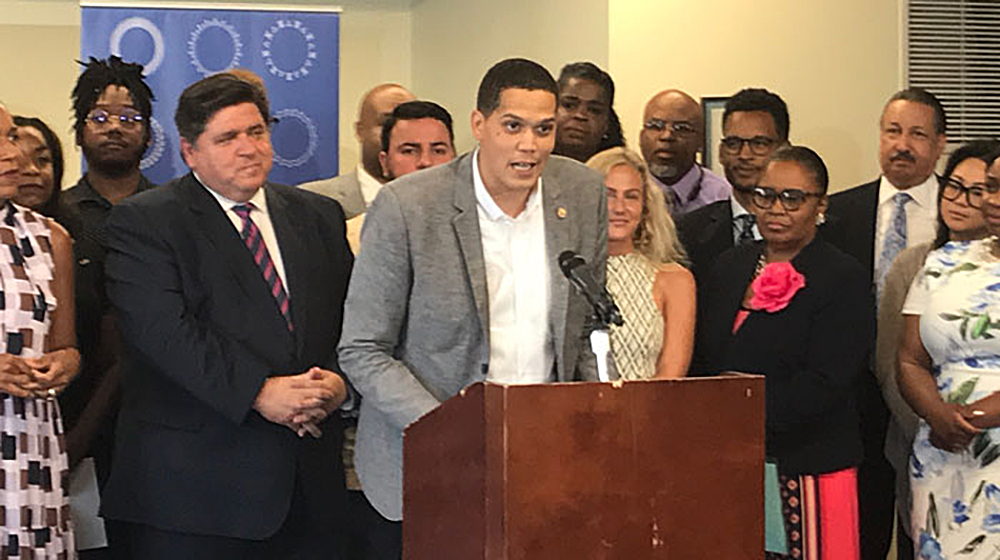 CHICAGO – Incarcerated people who are soon due for release will have an opportunity to receive civics education under a new law sponsored by State Senator Robert Peters (D-Chicago).
"This is the first step toward building and expanding on the civic rights of folks in prisons and jails," Peters said. "The voices of the folks returning from incarceration are crucial in the fight for mass liberation and breaking the systemic cycle of mass incarceration, which is why it's important that we allow those voices to be heard."
House Bill 2541 creates the Re-Entering Citizens Civics Education Act, which directs the Departments of Corrections and Juvenile Justice to provide peer-led civics programs throughout Illinois correctional facilities to incarcerated people who will be released within 12 months. The programs' curricula will consist of voting rights, governmental institutions, current affairs, and simulations of voter registration, election, and democratic processes. The law mandates the content of the programs be non-partisan.
The bill was signed by Gov. JB Pritzker today after having passed both chambers of the Illinois General Assembly with strong, bipartisan support. It is effective Jan. 1, 2020.