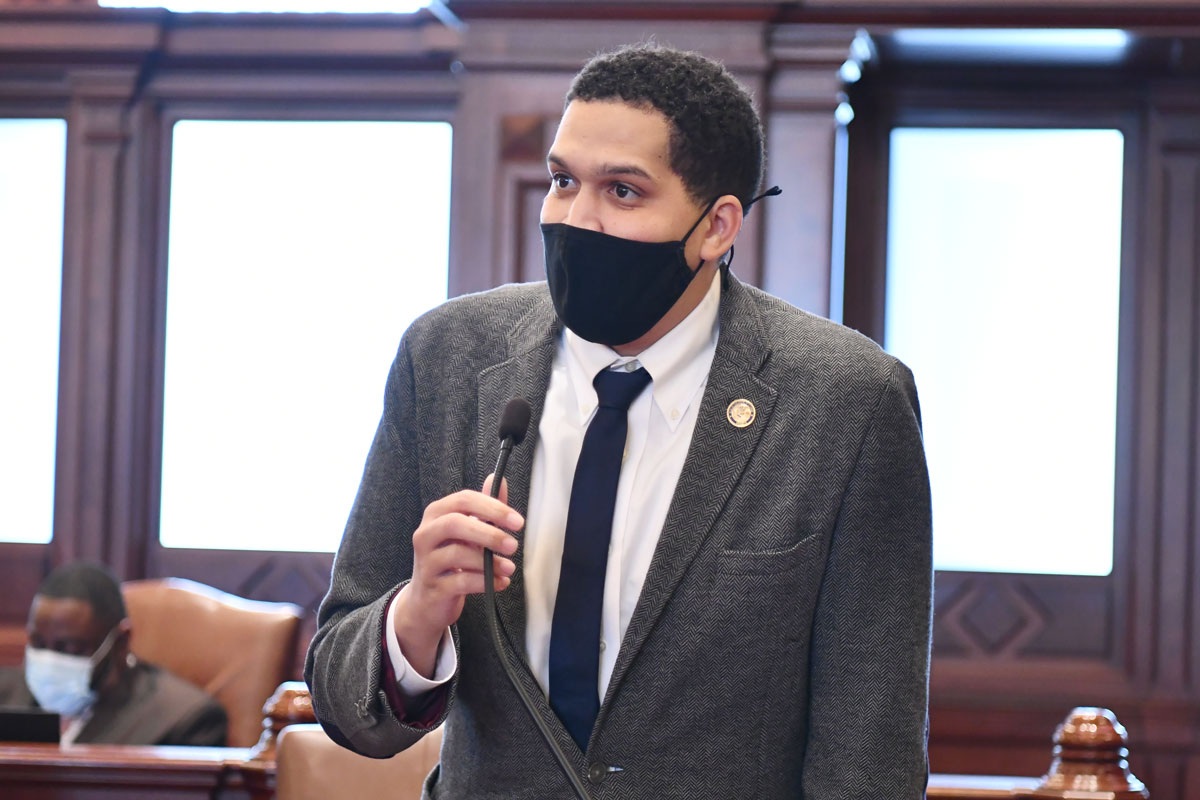 CHICAGO – After working hard to pass monumental legislation that begins to break down systemic racism as part of the Black Caucus agenda, State Senator Robert Peters (D-Chicago) vows to continue that fight in his new role as Chair of the Senate Public Safety Committee.
"The criminal justice reform package we passed earlier this month went a long way toward securing real safety and justice for our communities, but there is still a lot of work to be done," Peters said. "The package did not remove systemic racism; it still exists and affects communities of color every minute of every day. As Chair of the Public Safety Committee, I pledge to continue the fight and deliver a future where everyone in our state can be made whole."
The Senate Public Safety committee, once a special committee, will now be permanent for the 102nd General Assembly, with Peters as the Chair. Chairman Peters played a significant role during the formation of the monumental criminal justice package that was passed earlier this month, serving as co-Chair of the nine joint committees held over the summer and fall, during which the majority of the package was discussed.
"The hearings we had last year showed just how important these issues are to everyone involved, and the responsibility to work toward a solution that makes things right is not one that I take lightly," Peters said.
The appointment is Peters' first as Chair of a permanent committee.