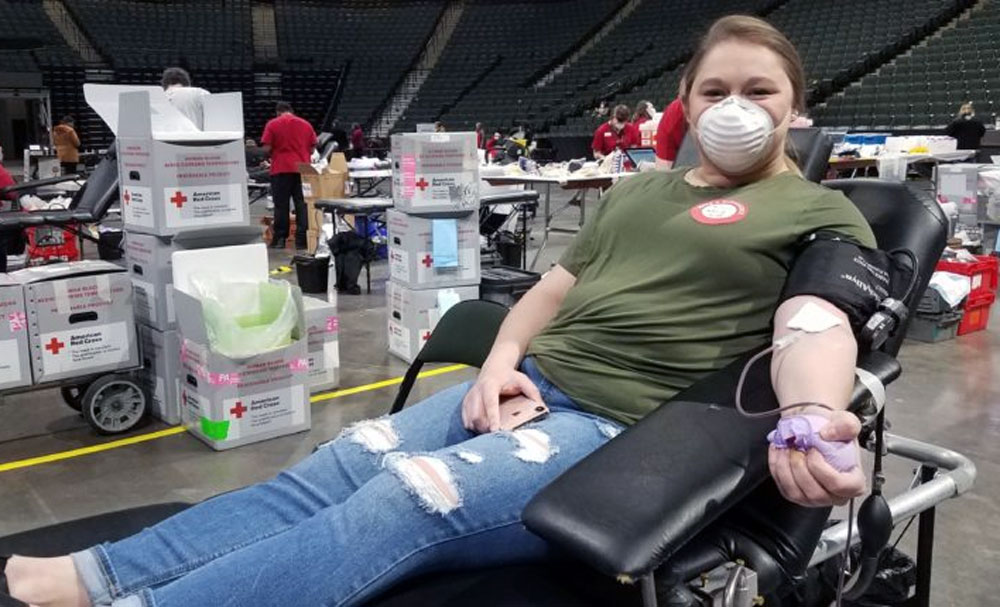 DES PLAINES – Hospitals have experienced a dire shortage of blood donations during the COVID-19 crisis, inspiring State Senator Laura Murphy (D-Des Plaines) to host a community blood drive Wednesday, July 29, from 2 to 6 p.m. at the Prairie Lakes Community Center, located at 515 E. Thacker St. in Des Plaines.
"At the onset of the COVID-19 pandemic, many blood drives were cancelled, causing a shortage that put many patients at risk," said Murphy. "Now that we have the necessary safety protocols in place, I encourage healthy people to make an appointment to donate."
The Centers for Disease Control and Prevention estimate that about 17.2 million units of blood are used in transfusions every year for accident victims, cancer patients, hemophiliacs, surgery patients and more. In March, the CDC issued a statement encouraging healthy people to donate blood at blood centers that adhere to public health and safety guidelines.
Murphy has partnered with Versiti Blood Center of Illinois to host the event. To ensure the safety of all staff and donors, Versiti will be performing temperature checks, symptom screenings and frequent cleaning procedures. Masks will be required, and chairs in all areas will be at least six feet apart.
Appointments are preferred, but walk-ins may be accommodated if there are open slots. To schedule an appointment to donate, visit https://bit.ly/BloodDrive-7-29-20.