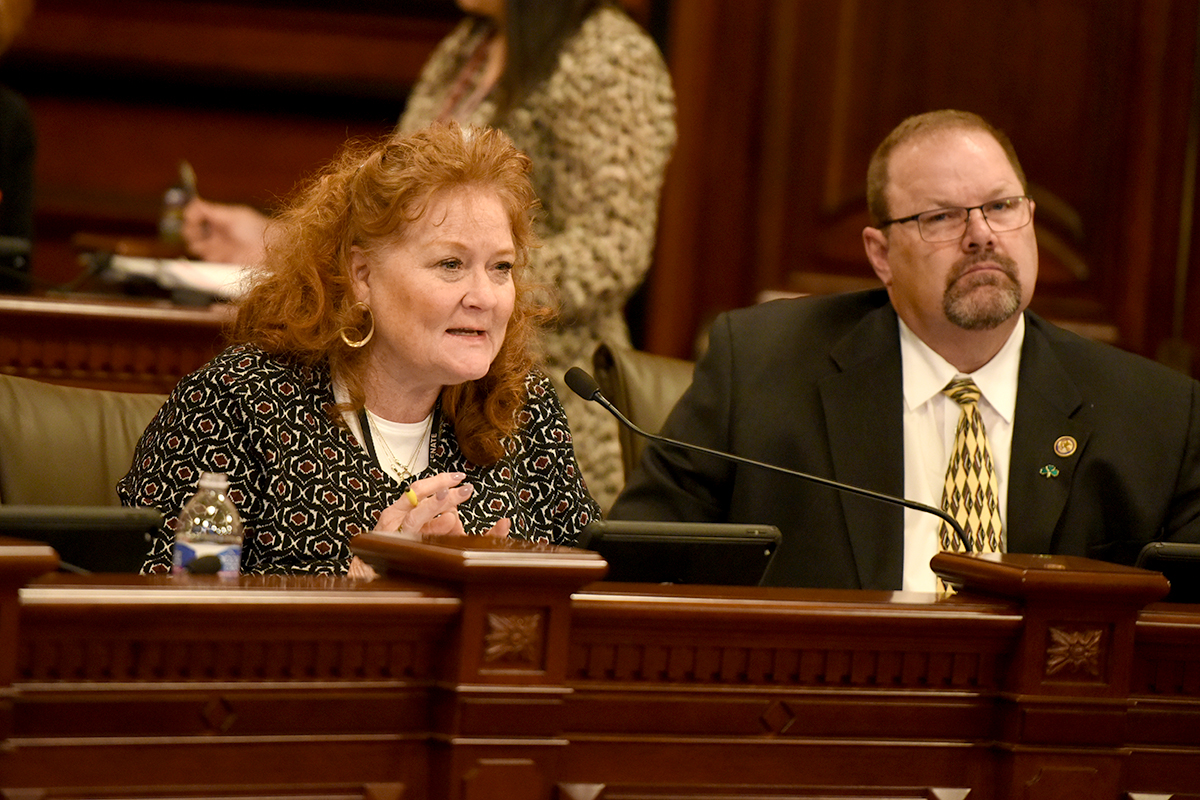 SPRINGFIELD – After a weeklong water shortage at a mobile home park in her district, State Senator Laura Murphy (D-Des Plaines) is taking action to ensure that residents can count on the owners of their parks to maintain livable conditions.
Last winter, residents of the Blackhawk Estates mobile home park in unincorporated Des Plaines were unable to shower, do laundry or wash dishes after pipes froze, cutting off access to clean running water across the park.
"Water is a vital resource. During the situation in Blackhawk Estates last year, people couldn't cook, perform household tasks or care for their pets. Without water, their homes became unlivable," said Murphy. "I want to make sure that it never happens again."
If the normal water supply in a mobile home park is disrupted for more than five days, Murphy's proposed legislation would make park owners responsible for providing enough clean water to residents to provide for food and drink, basic hygiene, and cooking needs. The park owner would be required to continue the supply until water services are restored.
Bronwyn Russell, a resident at Blackhawk Estates, experienced the water shortage in 2019. She explained that water quality and access have been longtime issues in the park.
"We have so many water main breaks, we're laughing that we should start keeping a bucket by the toilet just so we can flush it," Russell said.
Russell said that residents are often forced to wait in long lines to fill up water bottles at the supermarket. Management has been unresponsive to her complaints.
Murphy says that stories like Russell's are too common among residents of mobile home parks, especially parks that are managed remotely.
"Typical mobile home parks aren't 'mom-and-pop' operations anymore. Park owners might not live in—or even near—the park, but residents still rely on them to uphold a basic standard of living," said Murphy. "This ensures that access to clean water is included in that standard."
Senate Bill 3436 has passed the Senate Judiciary Committee and now heads to the full Senate.