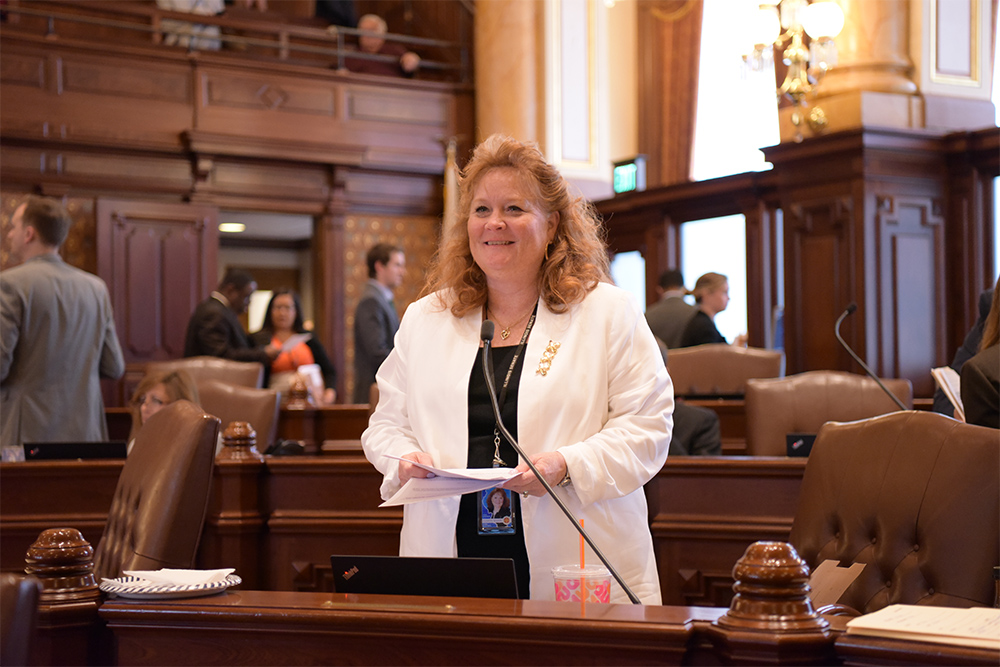 SPRINGFIELD – In response to news that the University of Illinois is increasing tuition while giving its president a 40% pay raise, State Senator Laura Murphy (D-Des Plaines) reaffirmed her commitment to fighting administrative greed and providing an affordable education to all Illinois students.
"I'm outraged that the university is raising the president's pay and burdening students with the cost," said Murphy. "Very few of these students will ever see a 40% raise for doing the same job in their lifetimes. It's shameful that the administration is making it even more difficult for kids to afford an education."
A pending contract proposal for Tim Killeen, who has overseen the Urbana-Champaign, Chicago and Springfield campuses since 2015, would extend his contract as president for four more years and increase his base pay from $600,000 to $835,000.
Last week, trustees unanimously approved a proposal that will raise base tuition for incoming Illinois students at all three U of I campuses. This fall, tuition for Illinois freshman will be $12,254 at Urbana-Champaign, an increase of $218 from last fall, which does not include room, board or other mandatory fees.
Murphy has moved to combat the rising cost of education by introducing Senate Bill 2310, which seeks to limit the amount paid in administrator severance packages.
"It's wrong to ask students to take on more debt to feed an administrator's six-figure salary," said Murphy. "I intend to hold our state's education system to a much higher standard. Our students deserve better."
Senate Bill 2310 has been assigned to the Higher Education Committee.