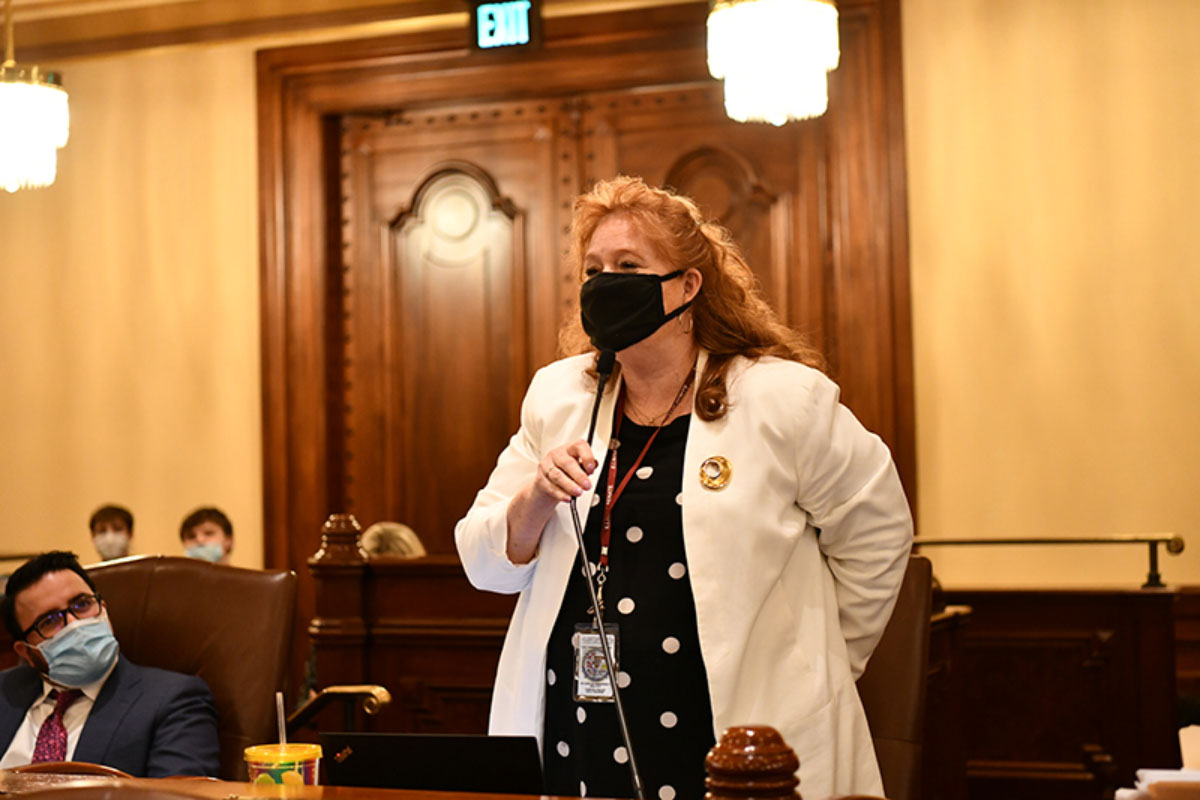 SPRINGFIELD – A plan to revamp Illinois' energy industry and put the state on track to renewable electricity production has passed the General Assembly with support from State Senator Laura Murphy (D-Des Plaines), who said the groundbreaking legislation makes Illinois a national leader on fighting climate change while empowering current and future employees in the energy industry.
"Climate change threatens our health, our homes and our way of life. For the sake of our children's and grandchildren's futures, we need bold strokes," Murphy said. "This landmark plan makes historic investments in local jobs and homegrown renewable energy generation to put Illinois at the forefront of the green energy movement."
The historic plan would set Illinois on a path toward 50% renewable energy by 2040 and 100% renewable energy by 2050. New workforce training programs would help prepare current power plant employees for long-term, good-paying careers in the green energy industry.
The comprehensive measure also would create a number of safeguards for Illinois' energy consumers, helping lower costs and increase utility company accountability. For example, it would formally empower the Illinois Commerce Commission to investigate ComEd – and any other utility companies found guilty of criminal behavior – and impose penalties that could include returning money to customers. It also would ban the practice of charging "convenience fees" for customers who prefer to pay using debit or credit cards rather than enrolling in auto-pay or direct bank transfers.
"It's time to put people—not utility companies—first," Murphy said. "Illinois is showing the rest of the nation what's possible when it comes to climate action and clean energy."
Senate Bill 2408 now awaits the governor's signature.