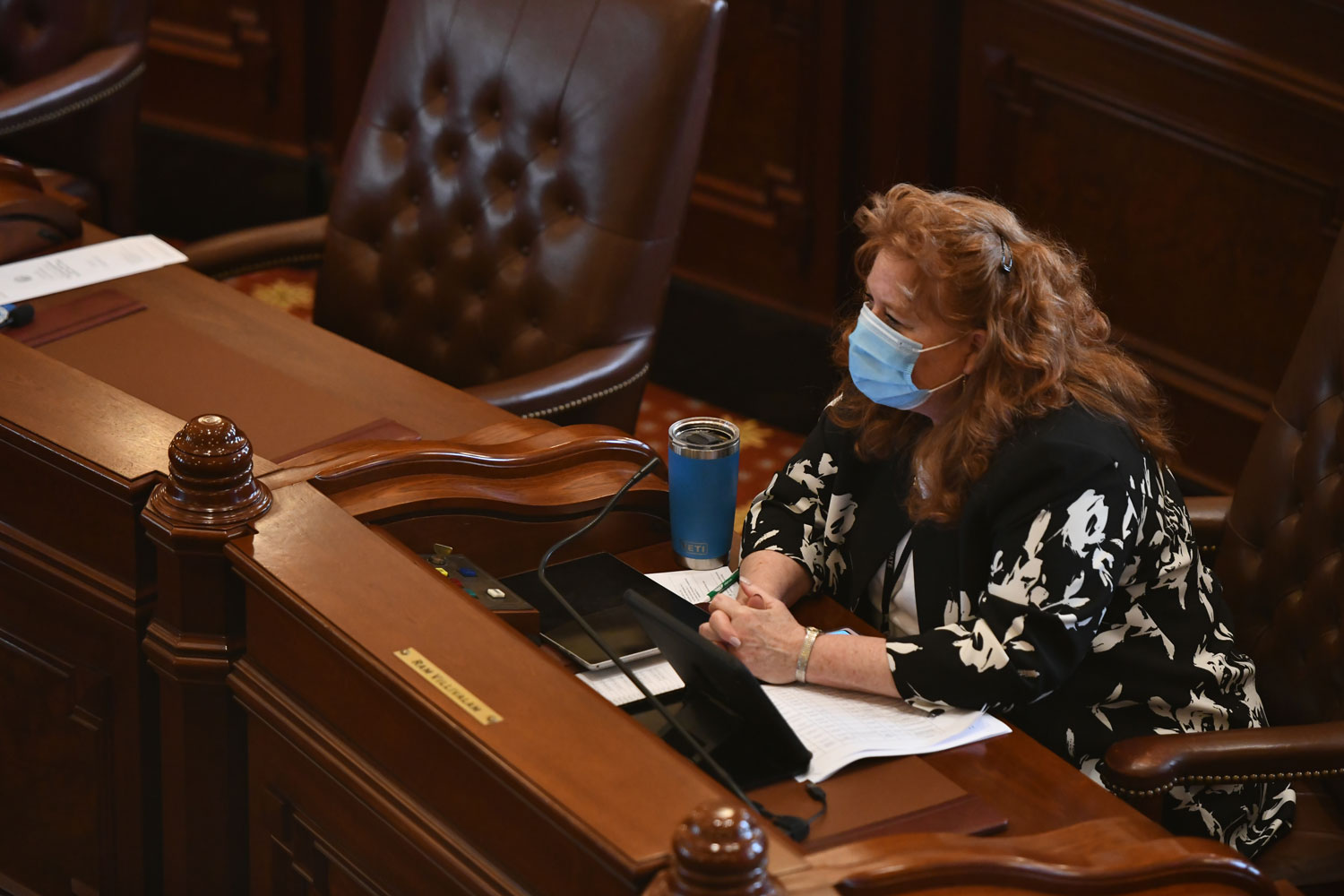 SPRINGFIELD – Members of the bipartisan, bicameral Restore Illinois Collaborative Commission met Tuesday to discuss the commission's accomplishments and future goals during its final meeting of 2020.
"The RICC was created to help shape the state's economic recovery plans after the COVID-19 crisis," said State Senator Laura Murphy (D-Des Plaines), the Senate co-chair of the commission. "We've made progress in adapting our recovery strategy to the needs of people, businesses and communities across the state, but there's much more work to be done."
Representatives from Illinois Department of Public Health Office of Preparedness and Response joined Tuesday's meeting to discuss the state's vaccine distribution plan. The commission has met with IDPH several times this year to assess the state's public health decisions and monitor testing and contact tracing efforts.
Since July, the commission has been joined by representatives from a variety of state agencies to ask questions and offer feedback to help advance the state's recovery.
Following an August meeting with a panel of school superintendents from across the state, the commission helped procure more concrete public health guidance and metrics for schools as they prepared to begin a new school year during the pandemic. The commission then checked in with the Illinois State Board of Education in October to ensure teachers and students had the support they needed to overcome remote learning challenges.
Representatives from the Illinois Department of Commerce and Economic Opportunity, the Illinois Department of Employment Security, the Illinois Housing Development Authority, the Illinois Department of Healthcare and Family Services, and the Governor's Office of Management and Budget, as well as local government, labor and business leaders, have also joined the commission over the past five months to provide updates on their agencies' parts in the state's recovery.
The commission is set to dissolve at the end of the year, but members are optimistic that the operation of the commission will be extended when the General Assembly reconvenes for the spring legislative session.
"I'm proud of everything the commission has been able to accomplish this year, but to truly put our state on track to recovery, the executive and legislative branches must work together," Murphy said. "In 2021, I look forward to offering more than just feedback on the governor's decisions regarding our recovery—it's time lawmakers are at the table when those decisions are being made."