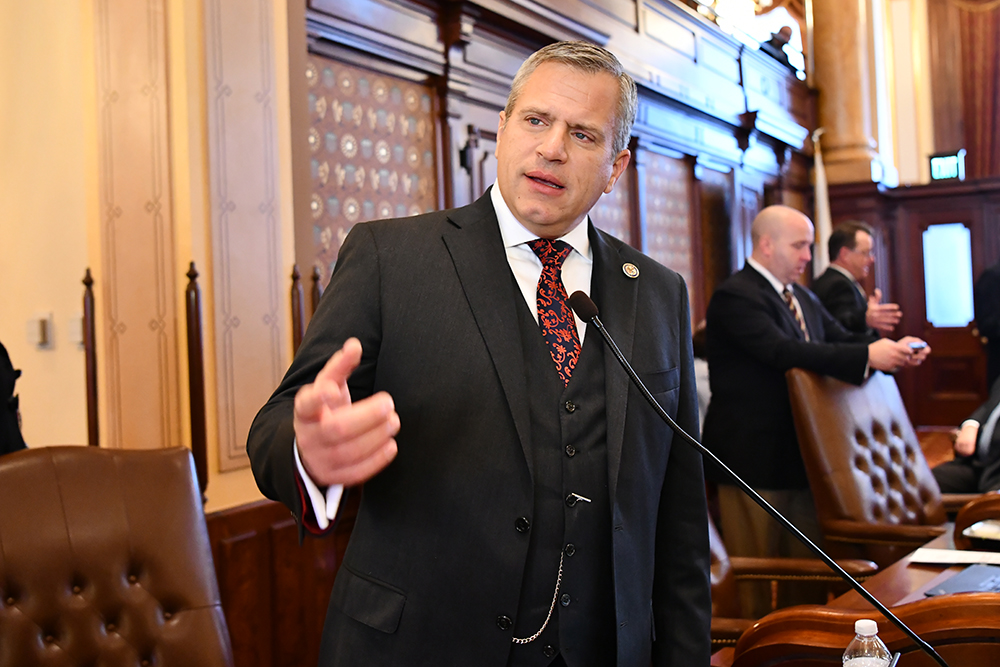 SPRINGFIELD – Moving quickly to enact ethics reforms in Springfield, State Senator Robert Martwick (D-Chicago) lent his support to two measures that will help increase lobbying transparency and create an ethics commission that will lay the groundwork for comprehensive ethics reform.
"Open and honest government are the pillars of Democracy," Martwick said. "These initiatives will move our state in a positive direction to help change the culture, close loopholes and create clear guidelines for putting an end to the political games corrupt politicians play at the expense of taxpayers."
Martwick co-sponsored Senate Bill 1639, which takes aim at the practice of state lawmakers lobbying local units of government. The bipartisan measure would require:
state lobbyists to disclose any units of local government they also lobby,
state lobbyists to disclose any elected or appointed offices they hold,
lobbying firms that contract out other lobbyists to disclose who is lobbying for each business or other client,
the Secretary of State's Office to improve the lobbyist database, integrating these new provisions and making the entire system easier to search and navigate.
House Joint Resolution 93 creates a 16-member ethics commission to scrutinize the state's ethics laws and make meaningful suggestions for legislation to improve our standards.
"Public service should benefit the public, not enrich those of us who serve," Martwick said. "I urge legislative leaders to appoint members as soon as possible. The sooner we receive the report, the quicker the legislature can act to help restore the public's trust in Springfield."
The commission's report is due before the end of next spring's legislative session, so the legislature can vote on the recommendations before they adjourn session in May.
"I'm committed to working in the best interest of the people of our district to help guarantee government is transparent at every level," Martwick said.