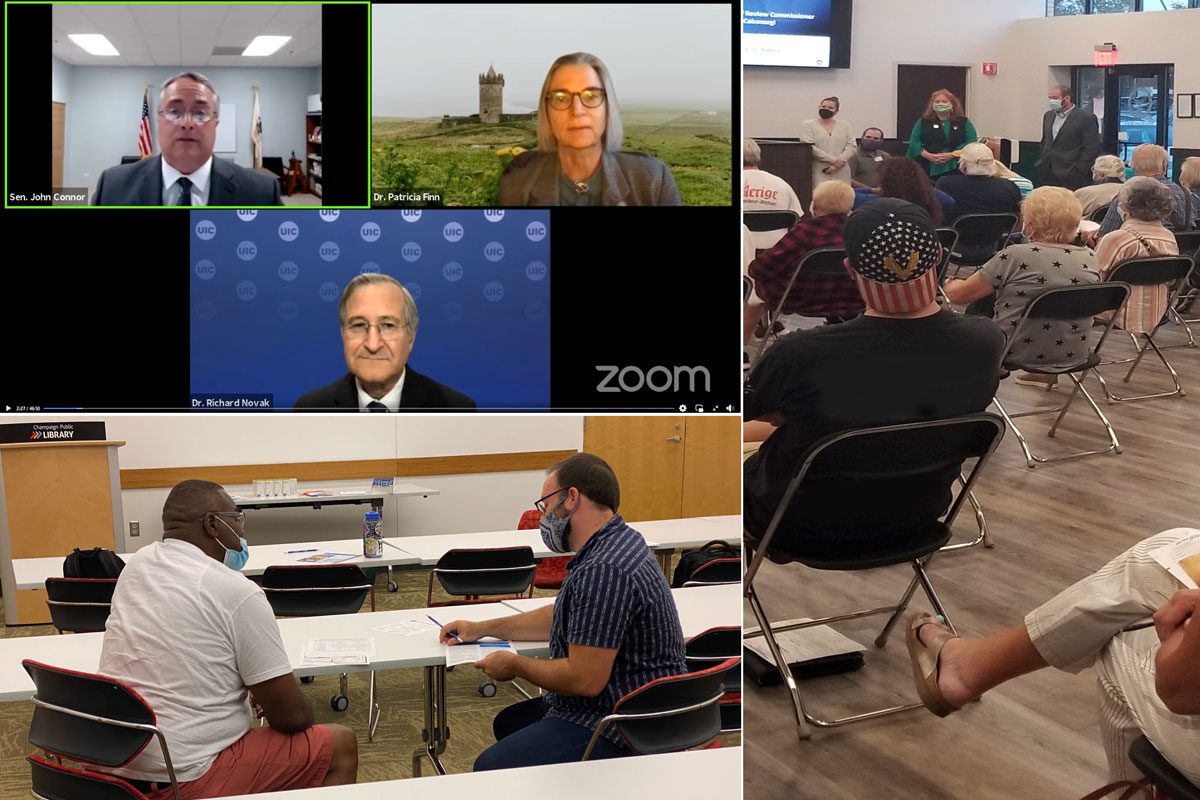 Wednesday evening was busy for Illinois Senate Democratic Senators across the state as five of them held events to help provide resources to their communities.
State Senators Ann Gillespie (D-Arlington Heights) and Laura Murphy (D-Des Plaines) co-sponsored a Property Tax Assessment Appeal workshop alongside experts to help inform residents on the property tax appeal process and how to lower their property tax bills.
"I'm continuously working on real, long-term solutions to the high property tax rates burdening Illinois families," Murphy said. "I was glad to host this property tax appeal workshop to help people file appeals to their property tax bills."
State Senator Suzy Glowiak Hilton's (D-Western Springs) office hosted extended office hours to allow constituents who might work during regular office hours the chance to come in to discuss questions and concerns.
"As working families juggle busy schedules during the school year, it's important for my office to remind residents we're here to help," Glowiak Hilton said. "Thank you to all who joined my extended office hours events this week. If you missed it and need assistance, please don't hesitate to call."
State Senator Scott Bennett (D-Champaign) hosted a second event with the Citizen's Utility Board as a follow up to last week's seminar on how to save money on utility bills. Wednesday's event featured a clinic with CUB representatives allowing residents to get face-to-face assistance with their bills.
"Finding ways to reduce utility bills is a simple, convenient process," Bennett said. "I appreciate the residents who were able to join us, and look forward to partnering with CUB to host more helpful events in the future."
To help residents make sense of the ever-changing data on COVID-19 and vaccines, State Senator John Connor (D-Lockport) hosted a webinar with doctors to help bring clarity to all of the available information.
"I am grateful for this opportunity to put members of our community in touch with experts who have been at the forefront of COVID-19 vaccines and treatment research," Connor said. "It was also a timely reminder to residents that vaccines are safe, masks are necessary and we need more of both until we've overcome this crisis."
Learn more about what the Illinois Senate Democrats are doing on our Facebook, Twitter, and Instagram pages.