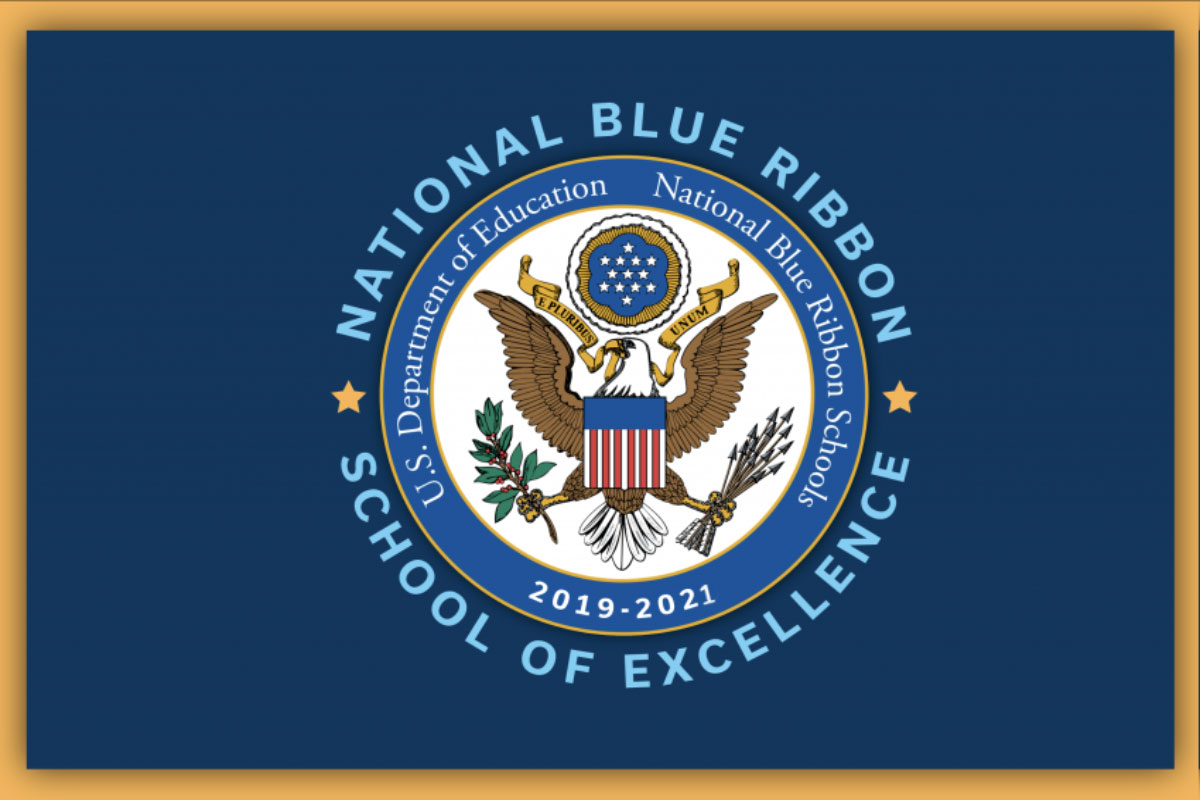 SPRINGFIELD – On a tour of the Midwest celebrating schools of excellence, U.S. Secretary of Education Miguel Cardona announced 18 Illinois schools have been named National Blue Ribbon Schools in recognition of their overall academic excellence and their progress in closing achievement gaps, including ten in the Chicago suburban communities represented by Illinois Senate Democrats.
"I want to extend my sincerest congratulations to the award-winning students at Maple School and all 18 National Blue Ribbon Schools across Illinois for their hard-earned achievement," said State Senator Laura Fine (D-Glenview), who represents Blue Ribbon awardee Maple School in Northbrook. "Earning the prestigious Blue Ribbon is no easy feat, especially during such trying times, and this academic excellence will lead to bright futures."
Every year since 1982, the U. S. Department of Education seeks out and celebrates public and private elementary, middle and high schools demonstrating that all students can achieve to high levels. Now in its 39th year, the National Blue Ribbon Schools Program has bestowed more than 10,000 awards to over 9,000 schools.
"Students, teachers and staff at Lincoln Middle School in Park Ridge worked hard to close longstanding achievement gaps, and this award is proof of their continued commitment to excellence," said State Senator Laura Murphy (D-Des Plaines). "To be named a two-time National Blue Ribbon School is impressive enough—but under the current circumstances, it's even more remarkable."
Up to 420 schools may be nominated for the award each year from all 50 states, the District of Columbia, Puerto Rico, the Virgin Islands, the Department of Defense Education Activity and the Bureau of Indian Education.
Walter R. Sundling Junior High School in Palatine won its first National Blue Ribbon award this year, and Carmel Catholic High School in Mundelein won its fifth, represented by State Senators Ann Gillespie (D-Arlington Heights) and Adriane Johnson (D-Buffalo Grove), respectively.
"After a difficult year for students and educators, I want to send a heartfelt congratulations to Sundling Junior High School for achieving national recognition on their academic growth," Gillespie said. "Our community is fortunate to have devoted teachers and young learners at Sundling."
Walter R. Sundling Junior High School and Lincoln Middle School were two of just eight schools in Illinois recognized for helping struggling students reach the same academic standards as their peers.
"Despite the challenges of the last year, Carmel Catholic High School has defied the odds and become a five-time National Blue Ribbon School," Johnson said. "I'm proud to celebrate this achievement alongside the exceptionally hardworking and dedicated staff, students and families at Carmel Catholic."
"I am proud to represent the extraordinary students at Braeside Elementary and Lake Forest High School," said State Senator Julie Morrison (D-Lake Forest). "The Blue Ribbon award demonstrates the commitment of teachers and staff to their students, and national recognition of their efforts to provide a quality education to our community."
Lake Forest High School in Lake Forest received its first National Blue Ribbon School award this year, and Braeside Elementary School in Highland Park became the second school in two years in North Shore School District 112 to receive the award.
State Senator Suzy Glowiak Hilton (D-Western Springs) represents four Blue Ribbon Schools, more than any other Illinois state senator: Butler Junior High School in Oak Brook, Prospect Elementary School in Clarendon Hills, Hinsdale Central High School and Westmont High School.
"Especially during this strenuous time, to receive such a prestigious national recognition is a testament to the perseverance of our local students, parents, administrators and faculty," Glowiak Hilton said. "Our state is fortunate to have 18 Blue Ribbon Schools, including four right here in the 24th District, serving our communities and supporting safe school environments while challenging students to meet their academic goals."
The coveted National Blue Ribbon School award affirms the hard work of students, educators, families and communities in creating safe and welcoming schools where students master challenging and engaging content.
More information on the National Blue Ribbon Schools Program and a full list of award winners is available on the U.S. Department of Education's website.