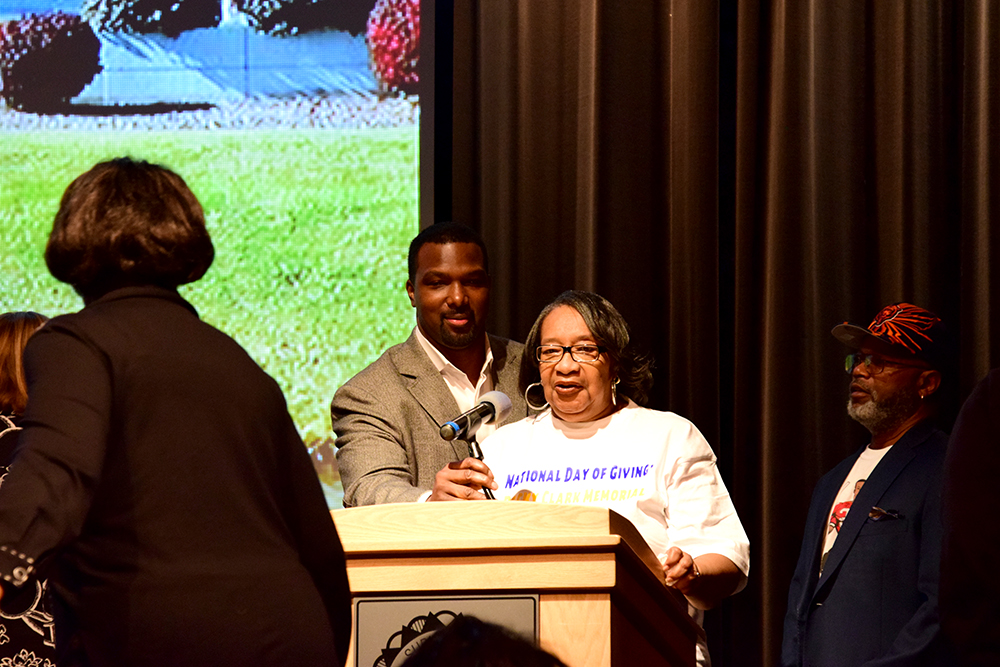 SPRINGFEILD – On Tuesday's National Day of Giving, State Senator Napoleon Harris III (D-Chicago) attended the Rocky Clark Memorial Scholarship Fundraiser at South Suburban College and donated $2,500 to the Rocky Clark Memorial Scholarship Fund.
"Schools across the state must continue to prioritize the education and well-being of students with intellectual and developmental disabilities," Harris said. "South Suburban College is doing an amazing job to provide resources to promote equity for students with disabilities, and I am pleased to support this cause."
The Rocky Clark Memorial Scholarship Fund was established in 2012 to assist students with disabilities at South Suburban College. The scholarship was named after Rocky Clark, a former football player at Eisenhower High School in Blue Island.
Rocky was paralyzed during a game in 2000. After his injury, Rocky went on to receive his high school diploma, attend South Suburban College, coach football at Eisenhower and inspire many people. Unfortunately, Rocky died in 2012 from complications following the accident.
Following Rocky's death, Harris championed legislation that required high schools to provide catastrophic injury insurance to all athletes.
As of today, more than $20,000 has been given to more than 50 students since the scholarship was established.
PHOTO: Rocky Clark's mother Annette speaks at the memorial scholarship fundraiser