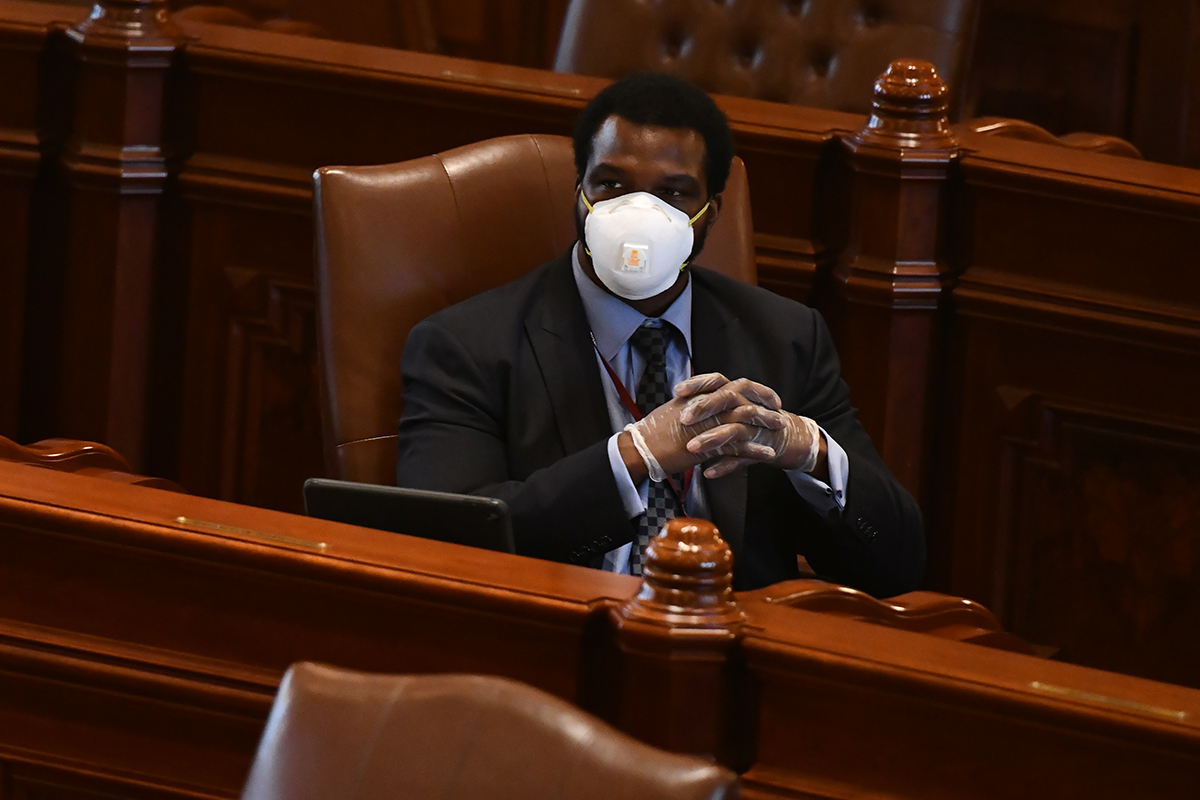 DOLTON – State Senator Napoleon Harris, III (D-Harvey) an advocate for the inclusion of minorities in all industries, voiced his support on giving Black businesses the tools they need to succeed and compete in Illinois business marketplace at a hearing Thursday.
"Black business owners often face more hurdles when it comes to obtaining working capital and resources," Harris said. "It's no secret that minority-owned business owners often have weaker banking relationships than white business owners. However, as a state, we can help provide the tools to help Black businesses succeed."
A joint Senate Executive, Commerce and Economic Development, Financial Institutions and Labor Committees Subject Matter Hearing covered the importance of entrepreneurship and small businesses in Black communities Thursday.
Harris has been a steadfast advocate for creating access for small minority business. In 2019, Harris created Senate Bill 177, which required minority-owned business to be included in statewide construction projects. Under the measure, the Department of Management Servers had to create a model disparity study to be used by units of local government to examine their total number of minority owned companies and find ways to increase those numbers.
Thursday's hearing was the second hearing prompted by the Illinois Legislative Black Caucus on economic access, equity, and opportunity, the third pillar in their four-part agenda to end systemic racism in Illinois.
To find the full schedule of Senates hearings and view virtual committee proceedings, visit https://ilga.gov/senateaudvid.asp.